Story of Satoko Yamaguchi
Do you remember when you were a teenager? Or in your 20s? Is this a time you want to forget? Or do you want to go back and change the events of your teenage life?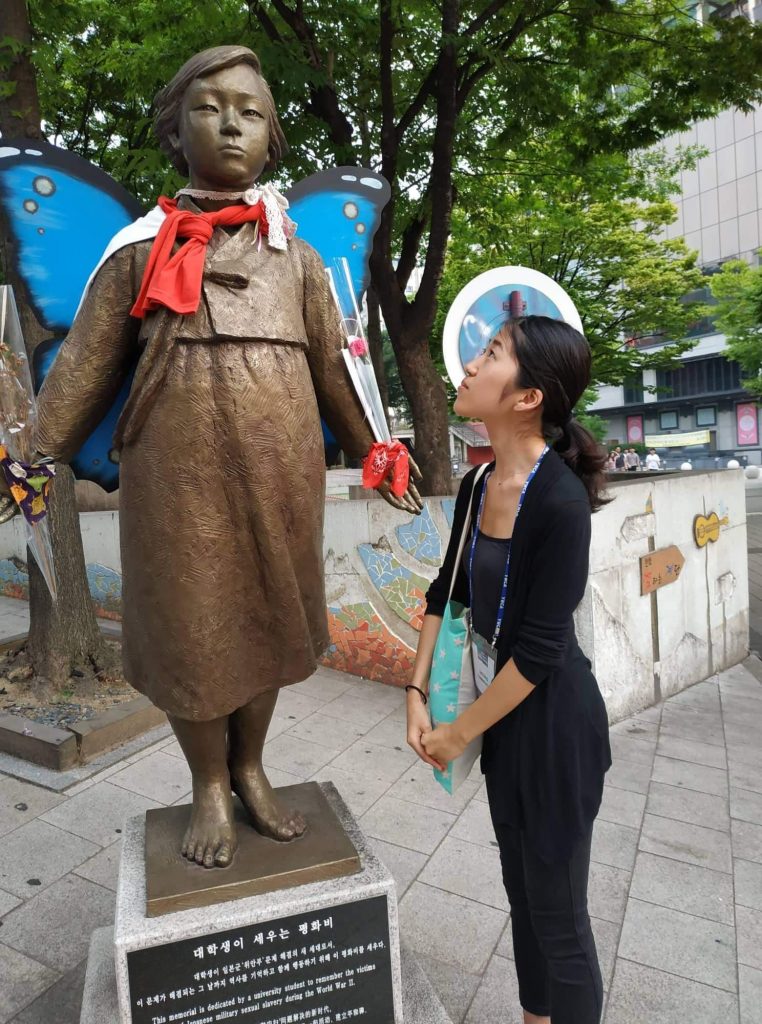 Satoko Yamaguchi from Japan often reminds herself of her 16-year old self and the internal conversation she was having, centred on anxiety, reflections, affirmations and pride.
Constantly bullied while growing up, the young woman with a warm smile remembers how she intentionally refused to be part of the 'cool' gang at school. She did not enjoy trendy makeup, beauty and talking about being on a diet. All she wanted was a safe space where she could navigate the murky waters of teenage hood and be resilient and confident.
Instead the bullying shattered her self-esteem and it was not until she was 24-years old that her life began to be what she has envisioned as a teenager.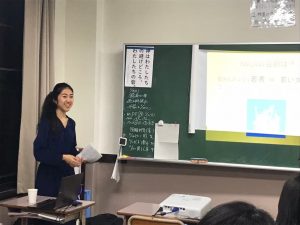 Studying at a university with a major in Gender and Development studies, she was focused on the reality of women and girls. But, she yearned to be active, to be a leader. In the process of joining different women led movements she found and joined the YWCA in Japan. "In my work at the YWCA of Japan I felt a true sense of ownership and belonging. Although I have had a passion for social change my entire life, I had lacked the tools to make a real change before joining YWCA."
The commitment to young women and the bottom-up and inclusive approaches of YWCA stood out from the rest of the development organisations. She saw that young women and girls were embedded in the programme implementation framework, leading the work on ground. She saw young women and girls join the YWCA movement to claim their power and be the catalysts of change for their communities and the world.
"My life journey this far has been a steady uphill battle to break out of years of bullying and doubts on myself and others. The array of issues I've wrestled with reflect the complexity of the problems facing young women and girls."
For the last five years, the soft spoken and articulate Satoko has been working with the YWCA and engaging with young women and girls to break the chains of inequalities ingrained in the patriarchal society and enacted in schools, communities and social spaces.
Satoko identifies the YWCA movement as something she was missing forever.
"If my 16 year old self could have been part of YWCA, I am sure life would have turned out much better without struggling with self-esteem issues or lack of confidence. Nevertheless, working here has given me an opportunity to reach out to more women, young women and girls, particularly those from rural settings where "traditions" are valued more than universal women's human rights. I feel it's essential to work in sisterhood in order to drastically change the landscape of society. I want them to believe in themselves, grow their confidence and most importantly acknowledge their rights, with it to address injustices from where they are at."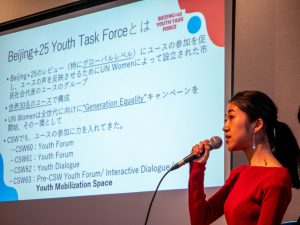 She recalls her recent satisfying activism moments and the space of gender equality work beyond the YWCA space. "When I took part in an arts project where artists were coming from different parts of Asia to address social issues that communities were going through using art opened many doors for me in my activism journey. I gained membership at the Generation Equality Youth Task Force established by UN Women where I got an opportunity to engage with thousands of activists, leaders, community workers and young women and men like me. In addition, I got a chance to work with feminist organizations in Japan and Asia – including Asia-Japan Women's Resource Center to co-host a parallel event during UN 62ndCommission on the Status of Women where I am still a member to date. Though challenging, I am content with my works mainly focused on young feminist activism."
Next year will mark the beginning of a new decade for Satoko – the young women leader at YWCA. In as much as the YWCA has given her the opportunity to brush shoulders with policy makers and government officials to experience the machinery that drives legislations and be at the center of policy formation and change, she is prepared to pass on the baton to other young women leaders and move to a different role.
"My colleagues at YWCA taught me a new definition of leadership, that leadership isn't about being at the front line of the lobby or speaking perfect English at a high level conference, but it's about a condition where there are full powers which each one of us possess and it has to be taken out and to be in action. Leadership is also something to share, not just one person to hold on. To be honest I don't see any other way of describing leadership…"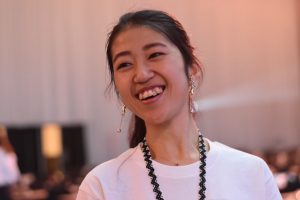 Satoko found purpose in the chaos of her own life. She works to ensure young women and girls have what she didn't, at that age. "… my service to bring light and justice to humanity knows no boundaries and YWCA has been the best platform to help me bring this to life."
The YWCA is a safe space for young women and girls to claim their power and in time, pass it over to a younger generation. Your support can help young women and girls a have a chance and a space to be their truest capable selves. World YWCA cannot do this alone. Investing in young women like Satoko means investing a better future- where young women lead and change happens for the good.