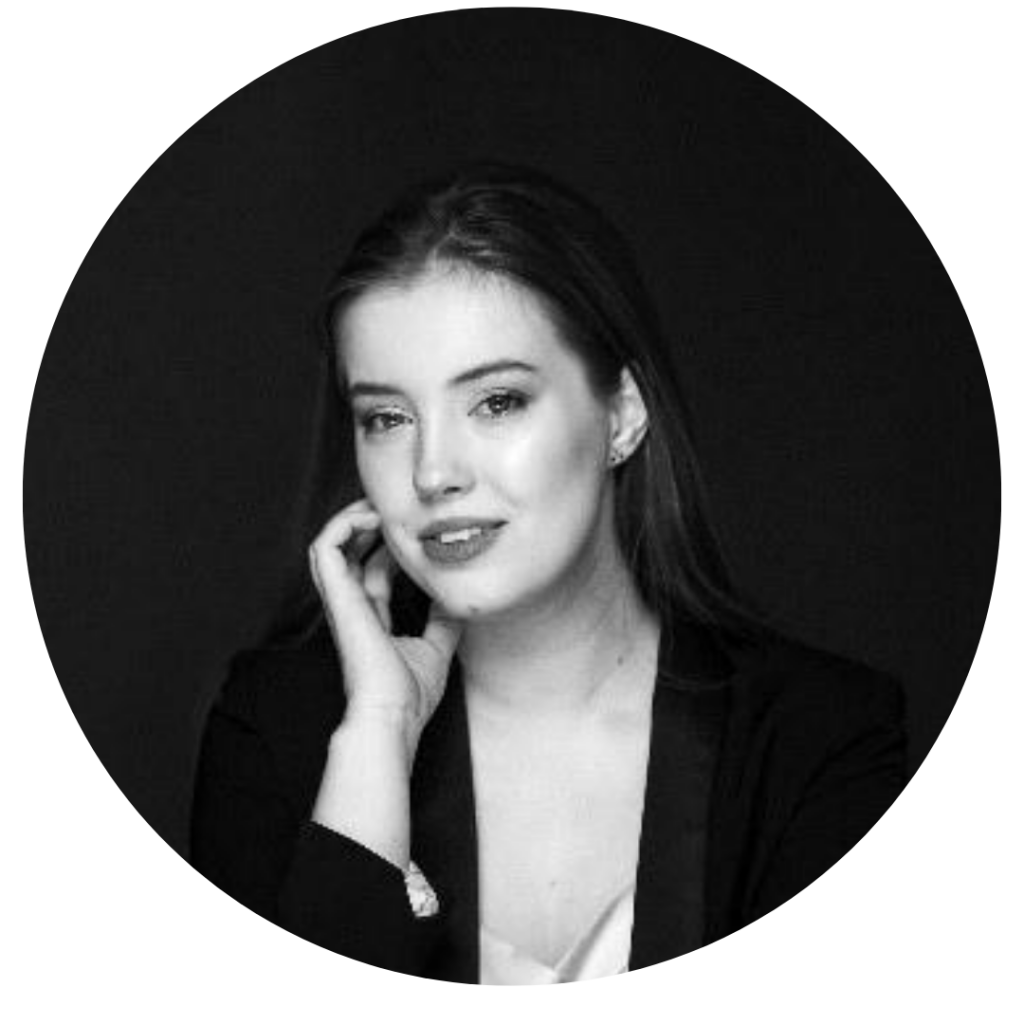 Vera has implemented numerous initiatives to promote gender equality at local and regional levels. She has been a member of the YWCA of Belarus and is now the World YWCA regional coordinator of the "Young Women Changing Narratives on SRHR & Mental Health" initiative in Eastern Europe. The initiative is supported by the Government of Finland and aims to mobilise and engage young women leaders across three regions to advocate and campaign on SRHR & Mental Health. She holds a Bachelor's degree in Sociology and recently completed a Master in Population and Development in Higher School of Economics, Moscow.
What motivates you every day to work for women rights?
The fact that gender and that the power relations that come from it are tied to every aspect of our lives, and considering the multiple effects it has on other global issues, makes me realise how important my advocacy efforts are. I believe that every contribution – a training on women rights, writing an article, or even stepping into an uncomfortable conversation – will affect the global landscape and the status of women's rights. At the same time, I have experienced the consequences of gender inequality and I'm aware of the kind of situations that other people that identify themselves as a woman have gone through or are currently living. I am also motivated by my internal transformative growth; by how stronger I am getting, and by realising how powerful my voice can be. I motivate myself to not be narrow and exclusive in the topic of women rights. Every day I learn more, and sometimes I discover new things regarding the relationship between different levels of inequalities and issues other women around the world face on a daily basis. I meet new people who share their experiences, and by listening to them has allowed me to look at women rights from other perspectives. This inspires me to invest more of my time, resources and energy into fighting to uphold my beliefs and values.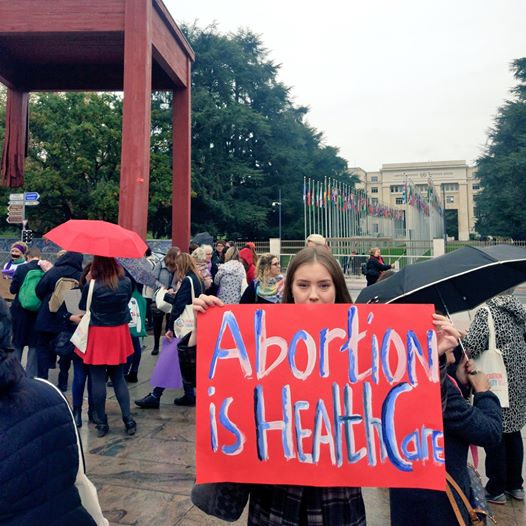 In your experience, what are the biggest challenges/barriers to women leadership in this world?
I suppose that barriers to women leadership are coming from how they are being brought up and considered in patriarchal societies. The existence of conflict between different values and systems, when they are clashing and sometimes when it evolves into the all-pervading feeling of guilt of not meeting the standard of an "ideal" woman are definitely challenges. This construct is transmuting a lot these days, but, according to my experience, it is still dictating what it costs for woman to take on leadership positions. The practise of imputing the guilt on women exist in both formal and non-formal institutions. The guilt of a mother for being "not good enough" because she devotes herself to work, the guilt that you are too "explicit" and "rude" (assertive, in an ideal world) on your workplace because otherwise your voice will not be heard are some examples of this form of repression on women. Even the guilt because you use non-recyclable menstrual hygiene products! These show that there is no single sphere were this guilt cannot be imputed and it is difficult to consider yourself as a woman leader, while so many societal expectations on you exist.
Can you share some story from your personal journey as a young leader which makes you motivated and inspired every day?
A very simple story came to my mind. Once I was at a music festival in Poland, and I met a youth worker from a Polish NGO; who used the event as an opportunity and platform to spread knowledge about sexual and reproductive health and rights. We started a conversation in which we shared our opinions and experiences, and I could tell that we were both very much enjoying this exchange and becoming more interested on the topics we were discussing. After this, we have exchanged contact information, and during the following years, corresponded with each other from time to time. A few years later, this volunteer helped me to collaborate with a Polish women's rights organizations and supported my candidacy for an internship at one of them.
For me, this is a story about how young leaders can meaningfully support each other. These connections are very important to know that your values ​​are shared by other young leaders like you, and that your achievements are valuable and supported by like-minded peers.
With the ongoing global crisis, what issues do you think must be taken up by government and organisations?
In my mind, the most burning issue with the ongoing global crisis became the severe surge of domestic violence. Investing in direct help, and particularly the redistribution of existing resources to reach out to those who need help the most would be a good step. Additionally, the access to reproductive health facilities became more difficult during this pandemic. Both state and organisations should declare clearly and stay strong to the fact that reproductive health services, such as abortion, are essential and should be provided despite of the pandemic.
For a long-term effect, investment into programs aimed on prevention of gender-based violence, as well as development of monitoring tools can be of big help. The problem to openly discuss about issues such gender-based violence, sexual and reproductive health and rights that continue to exist to this day, and that became more evident in the face of a crisis, indicate the need for further detailing of terms and rights in international treaties and national legislations. This may contribute to continuing dialogue and overcoming resistance.
What is your dream for young women leadership?
I believe that young female leaders belong in all spaces. So, for me, the dream for young women leadership is for it to be ubiquitous, I would love to see how young female leaders take up political spheres and are meaningfully included into realization of civil rights initiatives. My dream is that young women leadership will be noticeable in participation in school life, and that young women are also perceived in families as leaders whose opinion needs to be listened to. My dream is that young women leadership will receive external support from other leaders who see the need to develop young women leadership to solve global problems. Support that would help overcome existing obstacles to young women leadership development, and that would not be paternalism and would not reshape young women leadership in its own way.
Can you share a quote that motivates you ?
I really like one by Polish activist Rosa Luxemburg:
"Those who do not move do not feel their chains".
We can ignore difficulties and challenges and stay illusive while doing usual things that are not rebelling existing norms. From the moment we decide to stand out from the expected paths, the realisation of our barriers is inevitable. This quote is a reminder about it and a motivator that helps to move forward and stay strong.
Follow Vera on social media :
Linkedin: Vera Syrakvash
Twitter : @verasyr