Originally from Philippines, Helen carries with her over 19 years of experience in finance and accounting. She joined World YWCA in September 2013 working with the finance and operations team. With her expertise in accounting, and her understanding of the development sector, she is working collaboratively around young women`s development and donor management.
Before joining the World YWCA she worked as an accountant for a trust in Geneva providing administrative and related financial management. Thereafter, she moved to a philanthropic office where she developed knowledge in investment accounting and philanthropic activities.
What inspires you every day to work for a women's rights movement?
It is a privilege to work for a women's rights movement. It gives sense to the work I do, and I know and have seen the impact it can make for the women, young women and girls that we serve. I feel angry and hurt when I hear women sharing their experiences of injustice and violence. However, listening to how they overcome these situations and struggles by finding support and their voice in an inclusive movement, deeply touches me and makes me realise: wow! this is the work we are doing at YWCA!
It empowers me and inspires me on a daily basis.
You have worked in different kind of work environments. How has your experience been in working in a feminist space like World YWCA?
Before coming to the World YWCA, I worked for many years in different private sectors. Though I knew I was performing well, I had the fear that I might lose my job the moment I got pregnant. After my maternity leave, I often spent the time I wanted to dedicate to my family for work. Often management in private sector does not support nor acknowledges the importance of a woman's personal life and the balance that we require to be able to care for our families.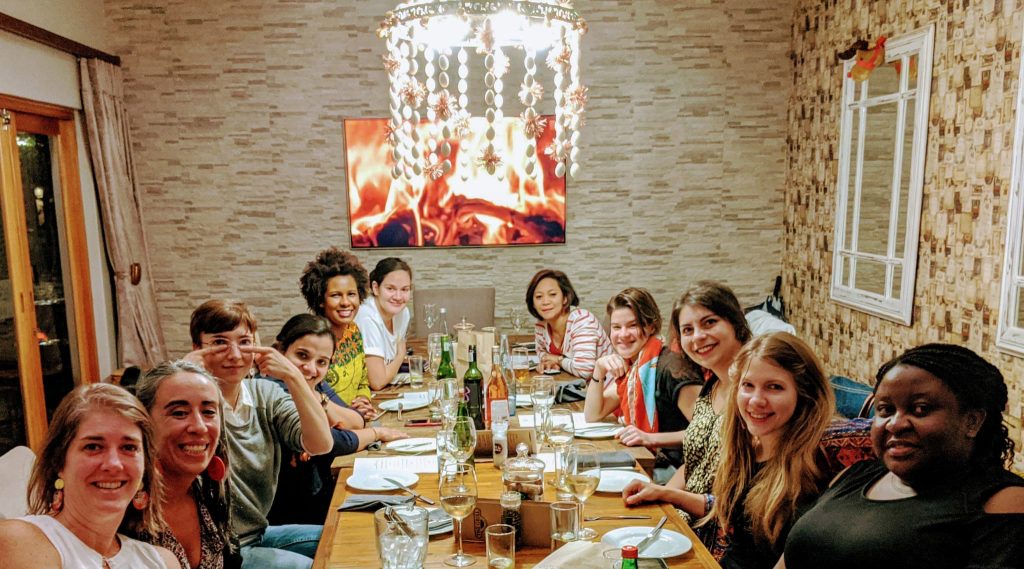 Working in a feminist space is totally different. Colleagues are there to help and listen. They become your friends and the management is there to support too! I feel open and free to share experiences, worries and happy moments. I can talk with colleagues as a woman, a daughter, a wife, a mother and as a human being. I love being part of the team.
What part of your day to day job do you find most exciting?
I find my work exciting firstly, because I really love what I do! For me it's exciting when it challenges me and it brings out the best of me. When I create new spreadsheets and build a budget, it's like illustrating a book, producing a financial report is like writing the story, and interpreting result is like reading and summarising an entire story book. I also feel excited when I have to do new and different things, as I love to be continuously learning. I enjoy designing new reports or simply doing other new tasks aside from numbers.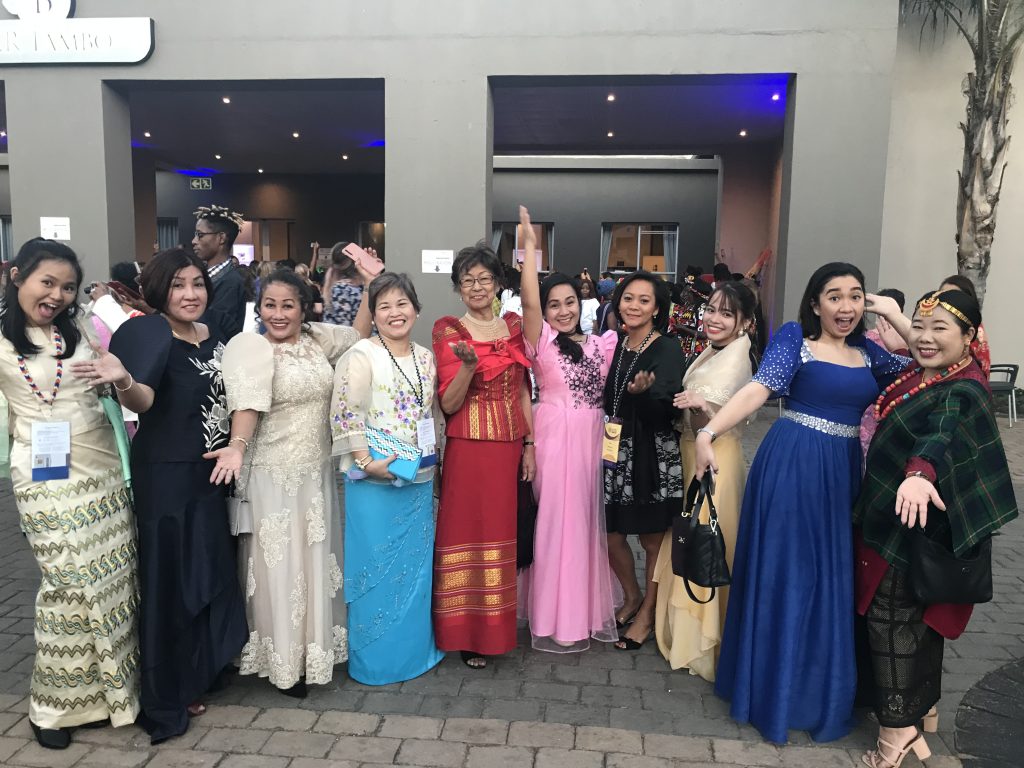 I also have the pleasure of working directly with member associations of the YWCA. Talking to them and helping them prepare their financial reports and comply with the requirements is a very rewarding experience. The opportunity to be part of World Council 2019, where I had the chance to meet member associations face to face, including the YWCA Philippines, was truly a delight.
Watching in the big screen the financial reports presented during the World Council 2019 made me feel proud of the work we do in finance.
It also excites me when financial reports are accepted by funders, of course!
What do you find most challenging part of your work? How do you navigate the challenges?
Keeping financial health and effective operations of the organisation is complex. It includes financial management and control in order to maintain sound financial accounting, as well as budgeting and reporting systems. I need to have a larger vision and always pay attention to all details. Proper planning well in advance, adaptability and flexibility are essential. I also need to be efficient and effective.
Managing audit and ensuring efficient and timely reporting is an immense responsibility and liability to the management and to the external users. It requires accuracy and to be in compliance with the contracts, internal control, policies and processes.
Monitoring cash flow is also a challenge especially if expected funds will not be received. I need to be continuously proactive and have a creative judgement.
The rules and principles are constantly changing and improving in accounting therefore keeping abreast is important. At the same time, regular update and improvement to financial system and internal control is also necessary.
Last but not least, I have to be persistent, resilient and maintain a positive attitude each time challenges comes my way.
How has quarantine during the pandemic affected your professional and personal life? How do you work towards creating work life balance?
The quarantine during the pandemic changed my routine significantly. Something positive that I can highlight is that I no longer rush in the morning to go to the office and no longer get stuck in traffic in the afternoon on my way back home. The time I save from commuting allows me to spend more time with my family and even do more work. I transformed part of my bedroom into an office where I have all I need at hand to work every day. I don't believe my capacity and efficiency was affected at all.
Another positive aspect is that during the quarantine, I get to be closer to my children and I can do household chores during break hours.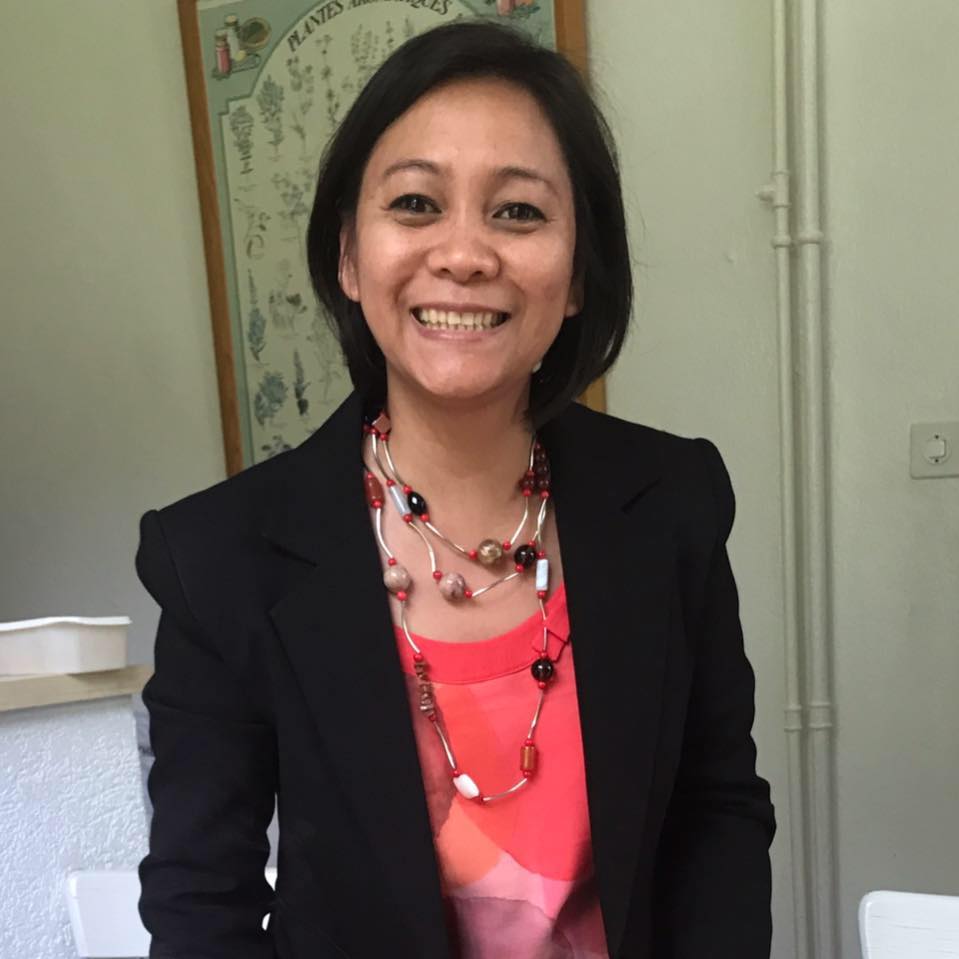 Balancing professional and personal life is tough, as routines can easily be disrupted. To keep sound habit and a balanced normal life, time management is important. I can be flexible on my schedule but strict with my time; I need to respect working hours and make sure that I get my work done. I plan in advance and set up my objectives in such way that I can make sure I will fulfil my tasks and reach our shared goals. I realized that working from home can be as efficient as working from the office.
During quarantine, I have also had the joy of working wearing my pajamas and have lunch together with family.