Among many global events I have participated in over the past several years, the Global Youth Summit was one of the most memorable because I met millions of highly motivated young people all around the world. The participants had very diverse backgrounds, but had two things in common: we are all actively taking actions in the worldwide organisations for youth to fight against COVID-19, inequality and injustice and we have all been negatively affected by the pandemic.
Yes, we are a generation disrupted, but tons of informative and inspirational speeches have made me feel that we are unstoppable together.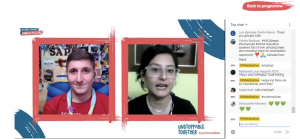 I will share some of my key takeaways from the plenary sessions of each day.
The summit started at 10 p.m. here in Japan with literally awaking remarks. The opening video highlighted how we young people have been severely affected by the pandemic. I am also one of 1.2 billion youth impacted by the COVID-19 pandemic, my career has been disrupted. I felt so stressed that I could not sleep well nor stop thinking about everything negatively when I worked for a hospital in a procurement department. Even after moving to another division, I lost many opportunities to develop my skills.
However, the first plenary reminded me how important it was for our generation to keep taking actions. A female speaker who was fighting against the virus on the frontline as a doctor encouraged me the most, by passionately pointing out three jobs that we had to do:
Raise our voices and demand a better reality.
Inspire other girls who might not join the summit.
Be engaged in our community programmes to create solutions for a better reality.
Now, do you get why I am writing this post? Yes, it is because it is my responsibility to share inspiration I received at the Summit with young people around the world.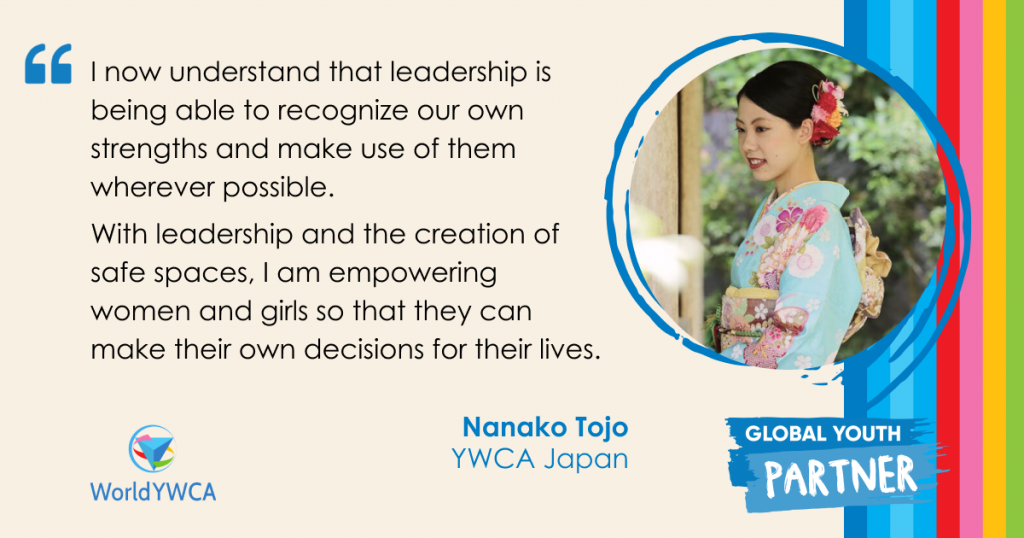 The second day was also full of inspiration. In the plenary, 'Achieving policy change from inside', speeches from young women who have played a vital role in politics were really persuasive. Having seats is neither enough nor a privilege. Being heard and taken into account effectively are what we require and profitable for people in every age group.
Another speaker said that the positive impact of women's participation in politics was UNDISPUTABLE. If society understood these undeniable, but overlooked facts, how many women and young girls would have a better life? I made up my mind to continuously demand greater participation for young women in the decision-making process.
The last plenary focused on mental health which has been severely affected, but has not been taken seriously. Throughout the Summit, many speakers shared their bitter experiences during the pandemic. I was also honoured to share my story of suffering from burnout and stereotypes on mental health. It made me feel much stronger that we were supporting each other and we were not alone. I know sharing concerns and bitter experiences is not easy, but sharing the vulnerability can help you and people around you.
We young people have lost tons of opportunities to learn, to work, to talk with friends, and so on, since the outbreak of the COVID-19. However, the current chaos is an opportunity to change the stigmatised narrative. It is we youth that can take actions to make it happen.
We can ask for help, we can speak up for gender equity and we can take actions together.