A glass half full or empty?
I am more of a half glass full kind of girl. What about you?
I always look forward to the next morning but these days more so as it is one day less towards that day when we will finally have the solution to COVID-19 problems and can break free Quarantine Life and travel to different places.
Travel and Tourism
From booking my tickets to when will I get to travel next is a happy process. It's like having a purpose in life.
In January, I had booked my tickets to Cambodia, Vietnam and was excited for my trip in April 2020. But in early March, I cancelled my trip with a heavy heart owing to coronavirus outbreak. The only thing running in mind was, "My life is not my anymore, I'm responsible for others as well. If I get sick during my trip, I'm going to make others sick" and I sure didn't want that burden on my shoulders.
Now, two months later when I think about it, I feel the situation is much bigger than me, than us. It is in fact, the travel & tourism industry which is hit the most. But if you ponder some more, it is also this industry through which the outbreak has aggravated. We crossed continents, countries, states and cities and brought the novel coronavirus along piggy backing on us.
If only we had taken a break from travel at the right time, if only the authorities had become more vigilant as early as in January, if only we acted more responsibly.
With increased cases came travel restrictions which in turn led to shut down of the aviation sector, railways and other public transportation, hotels and restaurants have closed too. It is estimated that globally, international tourists' arrival will decline by 30% in this year i.e. by around 400 million tourists across globe[1]. The World Travel & Tourism Council (WTTC) has warned that the pandemic may cut 50 million jobs worldwide and Asia is expected to be the worst affected. As per studies, it may take up to a year for the travel industry to recover once the outbreak is over[2].
How are we going to revive it? Will we be able to travel as carefree as we did before? Countries are working on making things better but what about the psychological effects?
A few European and Oceania countries have recently decided to reopen travel and tourism across their respective selected few nations/regions with the decline to no new cases in their countries in past one month[3]. Also, in India, domestic flight operations may start soon but with many restrictions as informed by Airport Authority of India[4].
I personally feel it is better to avoid travel until we have a cure for COVID-19. At the least, international travel should be avoided and being an avid traveller, I say this with a heavy heart. Although with time, I think there will be rise in domestic travel. I hope we go back to exploring our backyard and what better way to revive the industry while maintaining personal safety and helping boost country's travel and tourism dependent revenue.
Least to mention, the future of international travel will also not be so easy. The passport strength or stamp on visa will not be the only mandate. E.g. As announced on 15th May 2020, Slovenia became the first European country to officially announce COVID-19 epidemic as over and has opened the travel business with restrictions; one of them being on the arrival of people from non-EU countries[5].
Meanwhile, we can opt to travel to international destinations virtually, plan trips and make itineraries or chat with friends abroad and try to learn about their country and culture.
What do you think about that?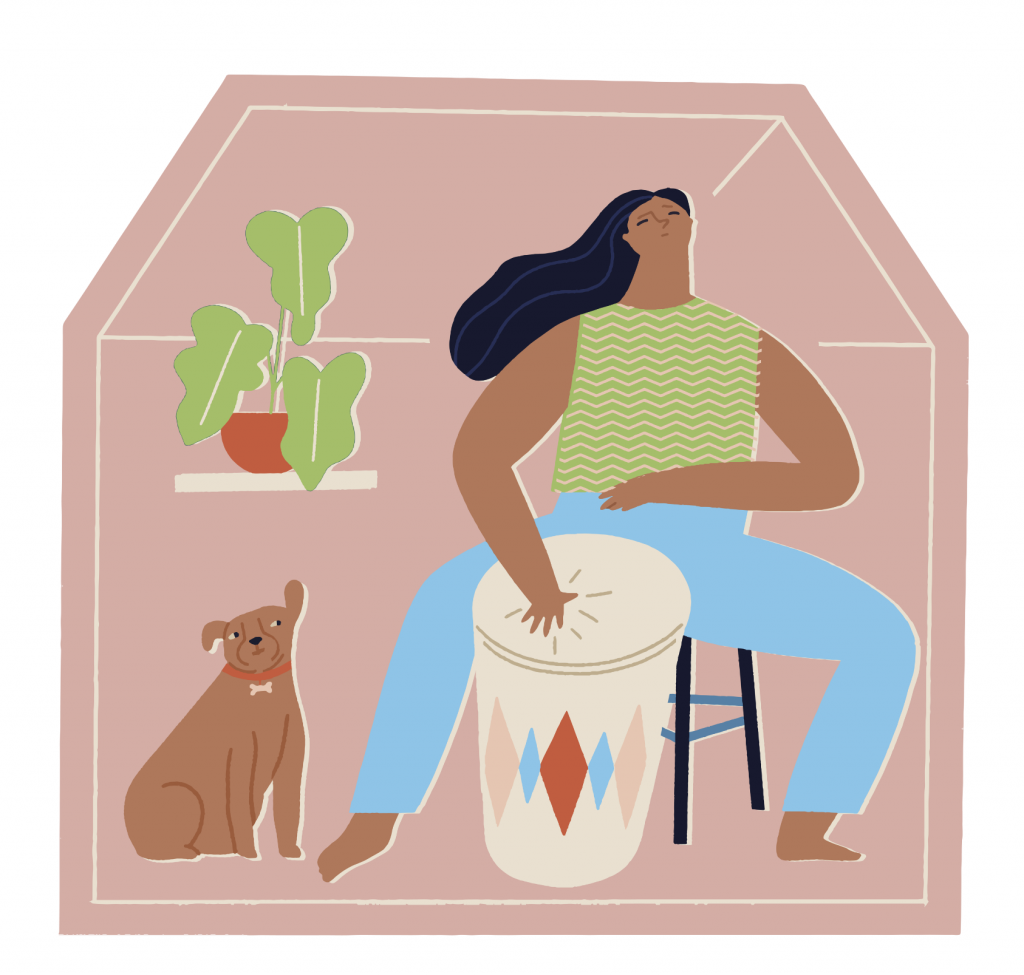 The dynamics are changing across geographies, domain, industries and relationships. It is the time to sit tight. It is us who have brought it upon ourselves and again it is us who must find the way out to survive because it is the time to not live, but survive.
Survival of the fittest will help us live our future which demands a creative touch to our coping mechanism. With most of the population being young and at an impressionable age, I think we can learn for better from the many big mistakes human kind has made and is now suffering from it which inter alia includes climate change, novel viruses, education not reaching all and discrimination across sectors including sexism.
Time to change fellas!
Follow Stuti Shrimali in her blog "Me And My Suitcase"
---
[1] https://www.globenewswire.com/news-release/2020/05/15/2034300/0/en/Coronavirus-COVID-19-Outbreak-Impact-Assessment-on-Tourism-Industry-VynZ-Research.html
[2] https://www.weforum.org/agenda/2020/03/world-travel-coronavirus-covid19-jobs-pandemic-tourism-aviation/
[3] https://www.weforum.org/agenda/2020/05/tourism-coronavirus-travel-bubble-lockdown/
[4] https://zeenews.india.com/india/airport-authority-of-india-issues-guidelines-as-flight-operations-may-resume-in-lockdown-4-0-2283928.html
[5] https://timesofindia.indiatimes.com/travel/destinations/slovenia-becomes-the-first-country-in-europe-to-declare-an-end-to-its-covid-19-epidemic/as75772336.cms