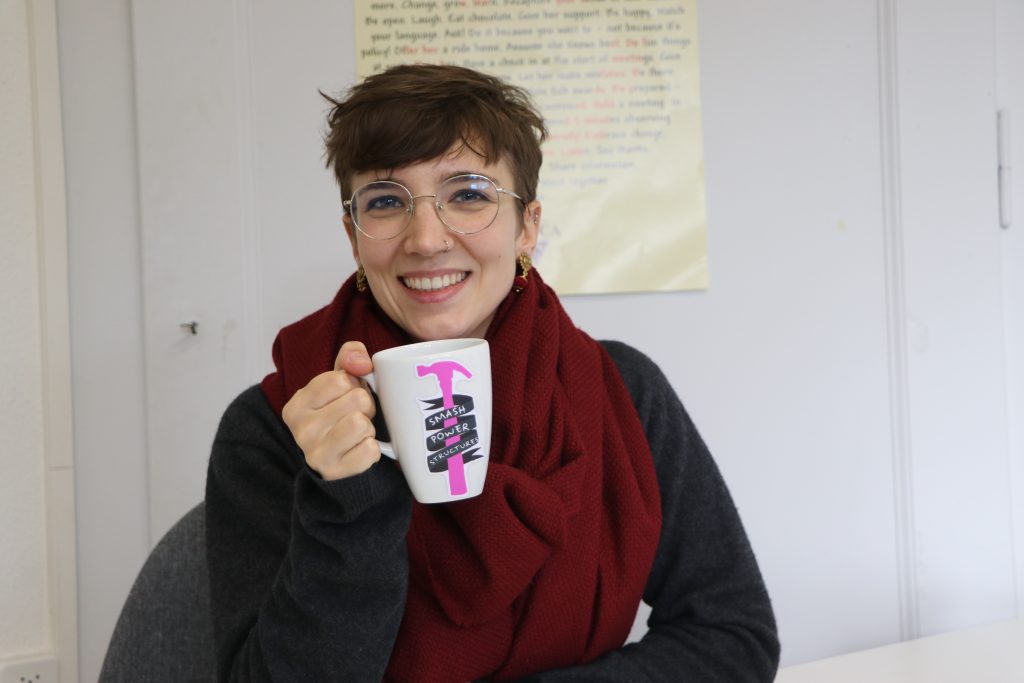 Pauline joined the World YWCA in 2019 with expertise in programme design, development and a passion for women's rights and gender equality. Her feminist activism rooted in human dignity, equality and equity, compassion and care, drive her fights. The youngest member at the World YWCA, she is a part of the Global Programming and Impact Team.
Why did you become interested in working in a women's movement? What is the issue that you are most passionate about?
Working for a women's movement feels completely natural to me, and I never had to consciously think about it. Slowly but surely, I have been interested in and working for women's rights more and more. The more I knew and did, the more I wanted to learn and do. I was raised on values of human dignity and equality without exceptions, and I am passionate about upholding those throughout my life. I am particularly passionate about causes of marginalised women and LGBTQI – focusing on their take on all things human rights, sexual and reproductive health and rights, racism, peace and climate change.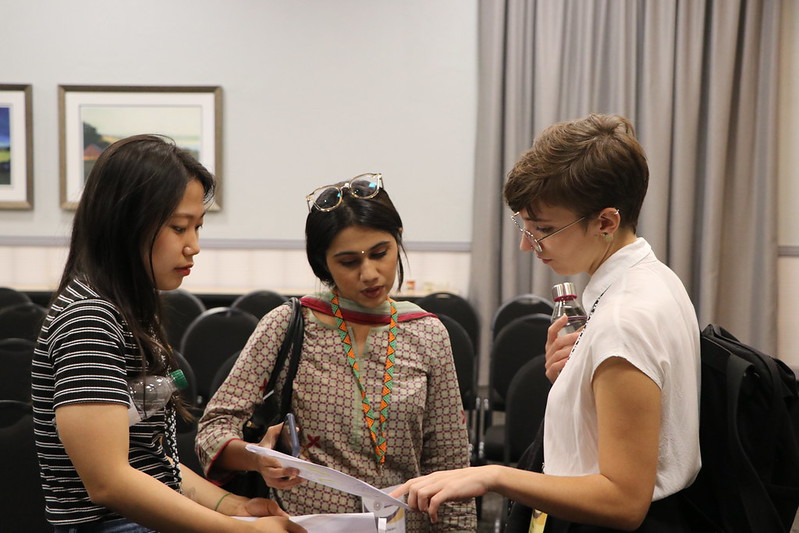 What motivates your every day activism? Can you share a story about this?
I am motivated every day by the young women I meet through feminist activism and my position at the World YWCA. I am interested in the eye-to-eye human interactions and relationships we form as activists. We create links through not only a passion for feminist activism, but also books and TV show recommendations, coffee, and stories about our preferred contraceptives with young women from around the world. Those relationships we form are both professional and personal – and examples of everyday feminism and solidarity. I am honored to meet young women activists with whom I can share long-lasting mutual support and friendships that lead to each of us being stronger activists and advocates for change, creating a network of change makers.
Do you have a role model ? If yes, what skills do you see in the person that inspire you ?
I have many role models. Some of them inspire me because they are outspoken, passionate activists, while others are quiet and incredibly insightful. What they all share are courage, and most importantly, respect and kindness for other human beings and their lived experiences.
What challenges do you think are going to impact the gender equality activists in the coming years ? How can they better handle them ?
I think that global backlashes against gender equality, racist, sexist, populist, LGBTIQ-phobic and patriarchal regimes and societies, and the effects of climate change are challenges that activists around the world will face in the coming years. Already this January 2020, news from around the world have painted a very grim picture of what is to come this year, and as always, women and marginalised communities will be most affected by reactionary policies, conflict and destructive effect of climate-related violence. But I also see hope. The international feminist civil society has divergent opinions on a number of topics, but has been coming together more and more, voicing shared and individual struggles and fights, supporting each other and showing solidarity for other gender equality activists even when not every policy is aligned. This coming together to rally behind common interests is visible at all levels and is slowly but surely transforming power structures.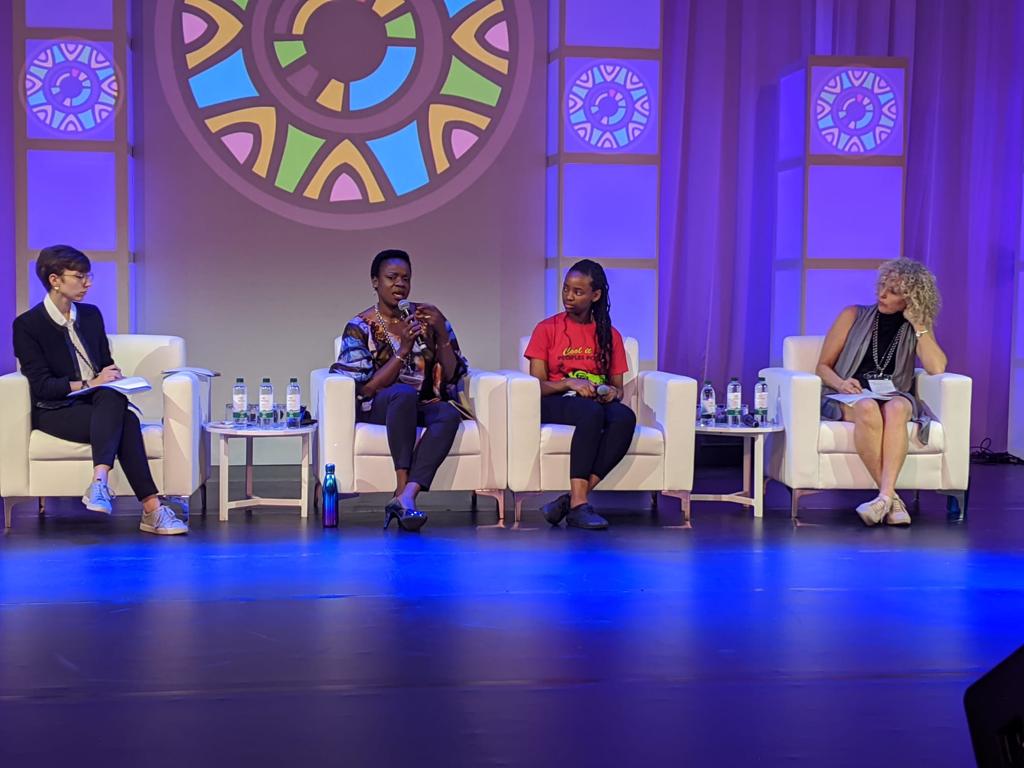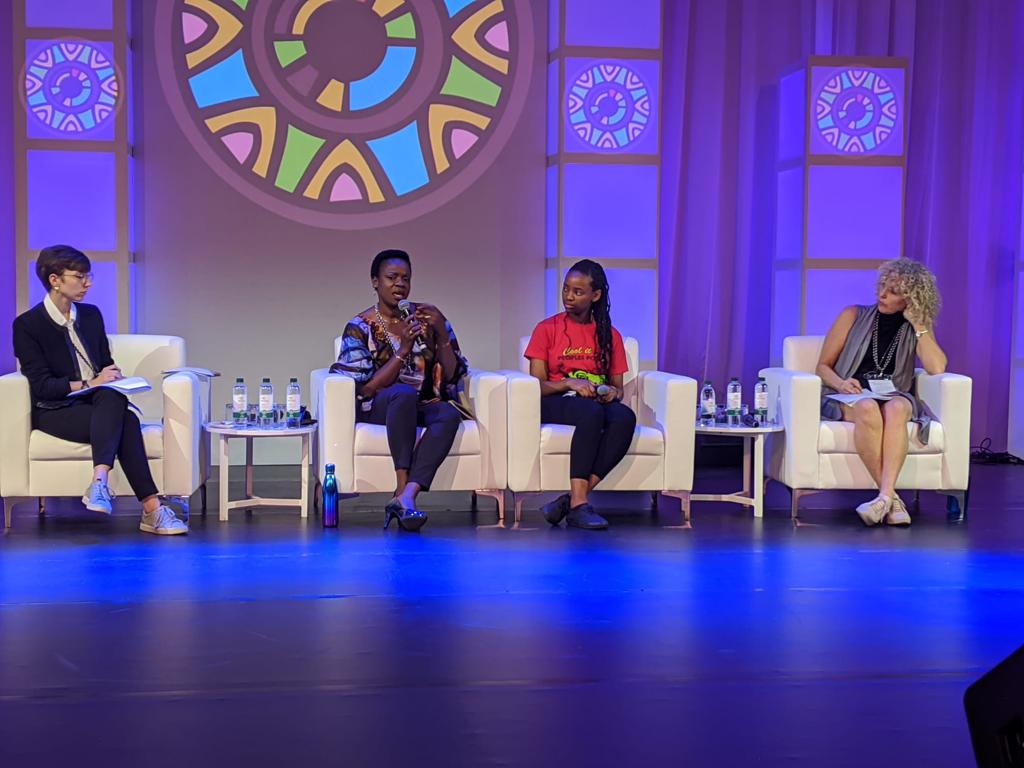 What impact do you hope your work will have on others ?
I hope to encourage each and every young feminist or feminist in the making to be able to speak up with confidence and know that I will support them. I want them to be able to get up on a stage and use their experiences, their pain, their stories, and their strengths knowing that I will be in the front row cheering them on. I want to help normalize difficult conversations through sharing of honest and personal stories, and hope to encourage others to do the same.
Want to connect with Pauline feel free to reach out to: