It was already three or four weeks of nationwide lockdown. All I would hear and see in social media was about people suffering, death numbers and pain. In every call I made, I would learn about the struggles and hardships of my loved ones. If I could, I would have reached out to every person and give them a hug and say this shall pass away. But I had no courage to say anything to them.
Days were passing by and the anxiety was consistently increasing each day. Being a Christian, I normally trust everything to the Lord, but sufferings were piling up so much, and I could not concentrate much into my prayers. I was very worried for my youth members at church. I have seen them in their ups and downs and this situation was hitting them in their worst.
On a random day, I decided to text Rev. Nicole Ashwood. She is Program Executive at World Council of Churches and I had the pleasure to meet her at World YWCA Council in South Africa in 2019 and later on that same year, in Taiwan for the Asian Ecumenical Women's Assembly. It was just a random text. We had not talked much after Taiwan (I guess) and she asked how were things in Nepal. I shared with her about our situation and my concerns towards the Nepali Christian youth. I asked her to pray for them. That same evening, she prayed for them over a call and offered to further help. Consequently, we came up with idea of conducting online healing sessions.
We invited the youth from my church for the first session and it was a great success! The participants were very interested and started opening up to share on the issues that they were facing and dealing with, due to the COVID 19 pandemic. Then, we wanted to extend the session for other youth leaders to join, so that they could replicate this initiative and do similar sessions for youth groups in their church. We started with four weekly sessions in which we would put our hopes in God. The other sessions were dedicated to community power mapping: identifying our skills and resources and making the maximum utilisation of these to support our community.
At first, the youth were dishearten as they lost their job due to the COVID 19 pandemic. But the community power mapping session served as encouragement to identify their skills and linked them with income generation ideas. Woman who have sewing knowledge started to make reusable cotton masks; a few youth members started their poultry farming with a small number of baby chickens; others started growing crops in their unused land, and some started taking tuition classes online. Although these initiatives were in small scale, it was a starting point for their social entrepreneurship that would contribute to their wellbeing. They were very much engaged with these new initiatives!
These sessions not only provided a safe space to open up and express ourselves freely, but also has helped each of us to grow our faith. I reflect on the bright smiling faces of these youth and think to myself, how beautiful this is. The thirst of reading Holy Scripture, interest of knowing God's abundant provision, heart to support one another in the midst of crisis….I feel that the Lord has given me everything that I have asked for.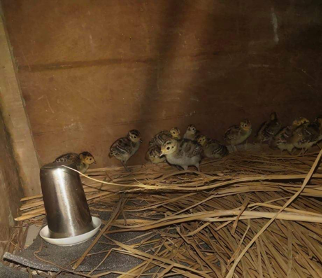 We are still conducting sessions every week with Rev. Nicole, who supports as a facilitator and often invites her colleagues to share their knowledge and experiences with us. Having someone who has her heart on community development by empowering youth is very crucial and we are truly blessed to have Rev.Nicole engaging with us, even during weekends. I thank the Lord for connecting me with her.
As I see back to those gloomy days and as now I see the hopeful eyes of the young people involved in this sessions…….I smile and I think: the journey of these healing session started with a simple text to the right person. How powerful is that!