With eyes full of excitement, a determined mind, and with hope for the future, I flew to New York City for the 67th session of the Commission on the Status of Women that took place from 6th to 17th March 2023. The theme for 2023 was "Innovation and technological change, and education in the digital age for achieving gender equality and the empowerment of all women and girls".
The conference was attended by representatives of Member States, UN entities, and ECOSOC-accredited non-governmental organizations (NGOs) from all regions of the world, but most of all, youth leaders from all walks of life united in one of the biggest conferences convened for gender equality.
During the conference, I had the opportunity to participate and attend various events, listen to keynote speakers, and network with other youth leaders. I learned a lot about different leadership activities happening in different parts of the world, listened to challenges young leaders face in their countries, gained valuable insights and became so inspired by every moment I interacted with young leaders.
One of the key highlights of the conference was the intergenerational youth panel discussion for the RiseUp! and Breakfast at CSW67! Hosted by the Australian Government and World YWCA, that I was part of. I got the opportunity to speak about my leadership journey through YWCA, that led me to be part of RiseUp! Leadership initiative, the work I do in the community, the unique co-creation process involved in planning this initiative in Sri Lanka, and meaningful youth participation.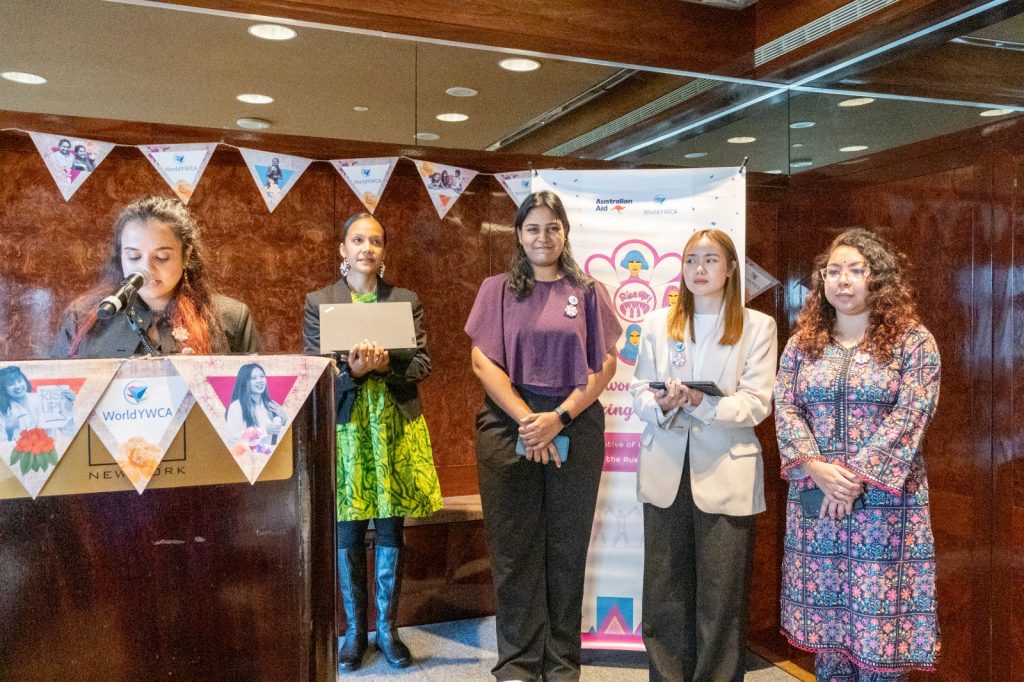 Another memorable event was the high-level panel on "Open, Safe and Equal – Shaping A Feminist Digital Future". The session covered a wide range of topics reaffirming the commitment to building a feminist digital future. I was among many who celebrated that a woman is heading International Telecommunication Union (ITU) after 158 years and heard her empower others present in the audience. This shows that we are on the right track and seeing changes, slow but steady…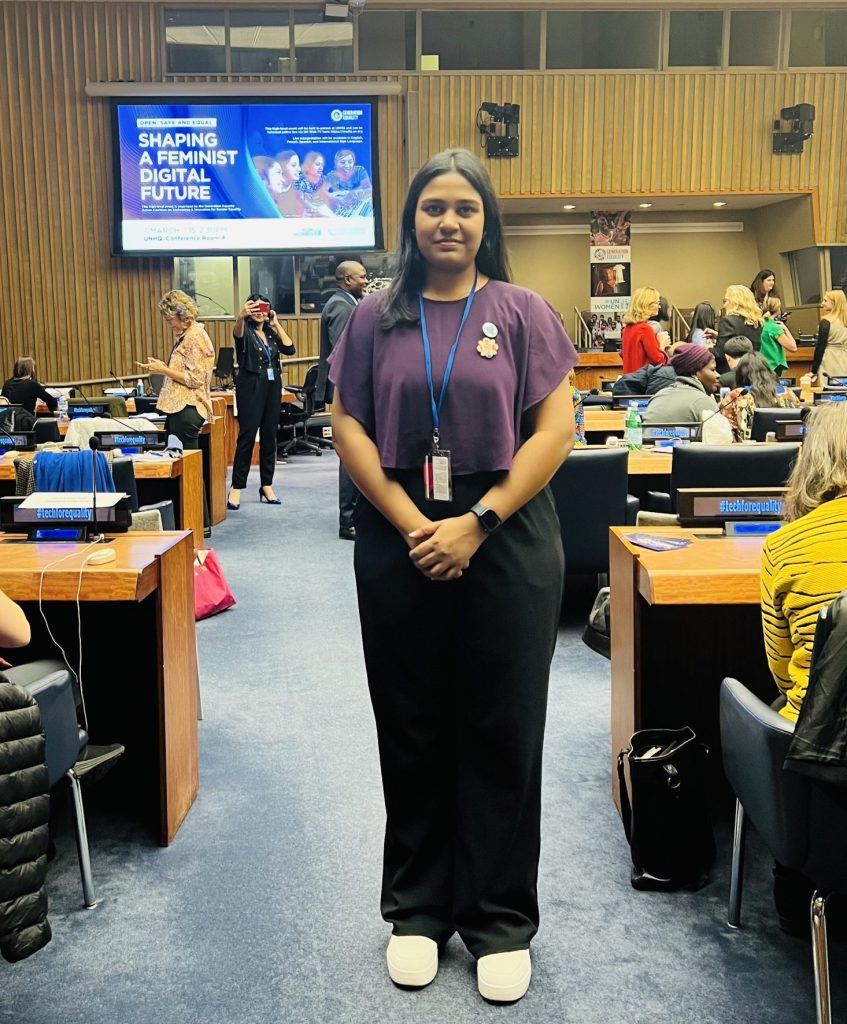 What an eye-opening panel discussion was, "Young Women Smashing Power Structures by Feminist Consultations"! I was constantly amazed by the caliber of speakers who passionately spoke about unravelling feminist stories from remote places, understanding biases behind evidence, and encouraging co-created data collection and analysis for an impactful policy advocacy. Many had great comments about the 'Young Women-Led Feminist Consultation Methodology Guide' tool developed by World YWCA and were eager to learn about the different ways this is being used.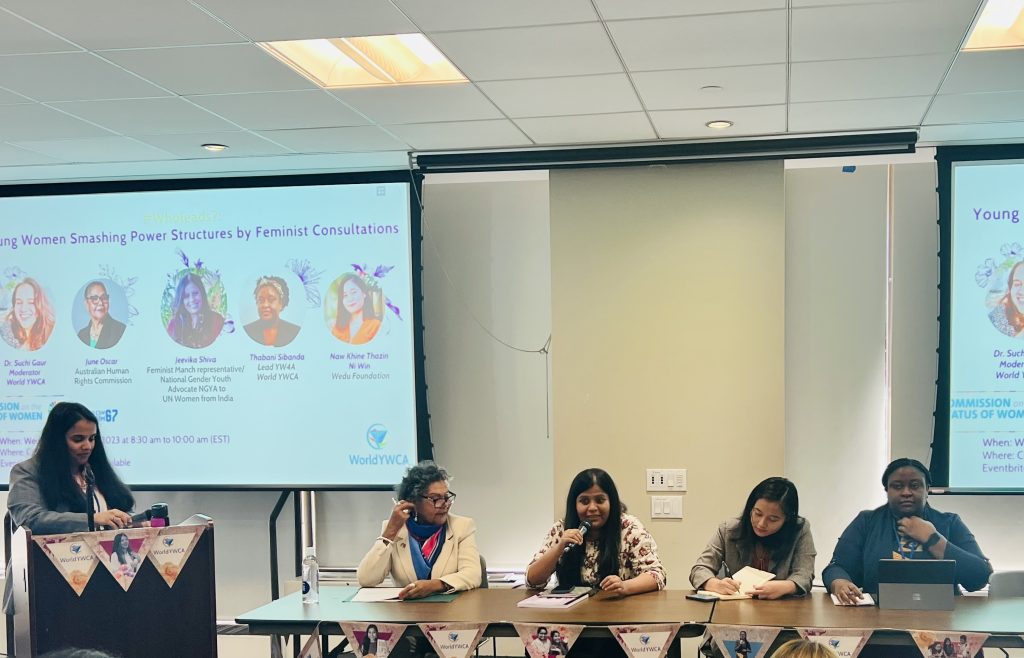 On the 8th of March, I celebrated International Women's Day at the United Nations Headquarters with other young women leaders, allies for women and advocates for gender equality. This year's theme was "DigitALL: Innovation and technology for gender equality". Later, I participated in the rally listening to the struggles and lives of migrant women and was inspired to hear them speak passionately about working for women's rights.
Being invited to the Consulate General of Finland, Permanent Mission of Finland to the United Nations for the 17th International Helvi Sipilä Seminar was insightful with keynote speakers and Sumi Clara DCosta, a young woman leader from YWCA of Bangladesh, commented on a keynote speaker providing her experience from working with communities.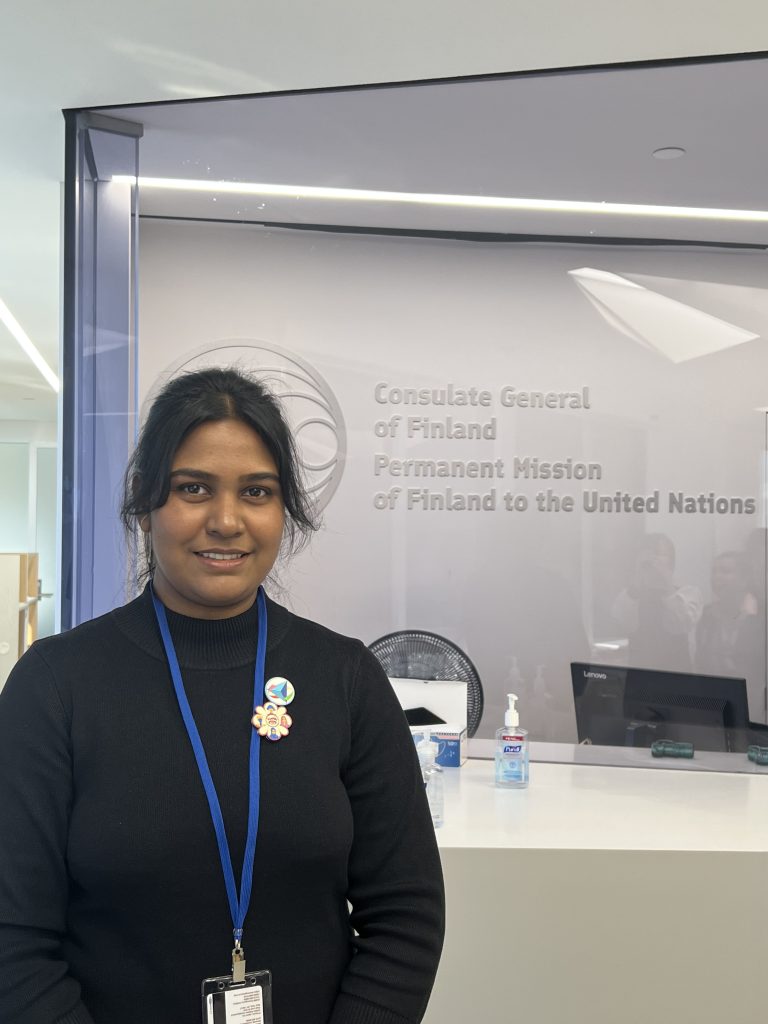 I was thrilled to meet with other youth leaders at the "Young Women Gathering & Girls Vision Consultation" by Malala Fund. It was refreshing to meet and connect in an informal setting and talk. It was a chance to network and know youth in this safe space. Setting the space for future collaboration because partnership is key.
And yes! CSW67 Youth Forum was another wonderful platform dedicated to youth I got to be part of. It was a transformative experience to hear youth boldly hold authorities accountable, discuss where we are lacking, ask questions, and provide recommendations on gender, technology, innovation and digital education. Also, I got to volunteer to ensure the session runs smoothly, which gave me access to see the behind-the-scenes of youth working hard and tirelessly to make sure this turn out to be the space for youth, with youth.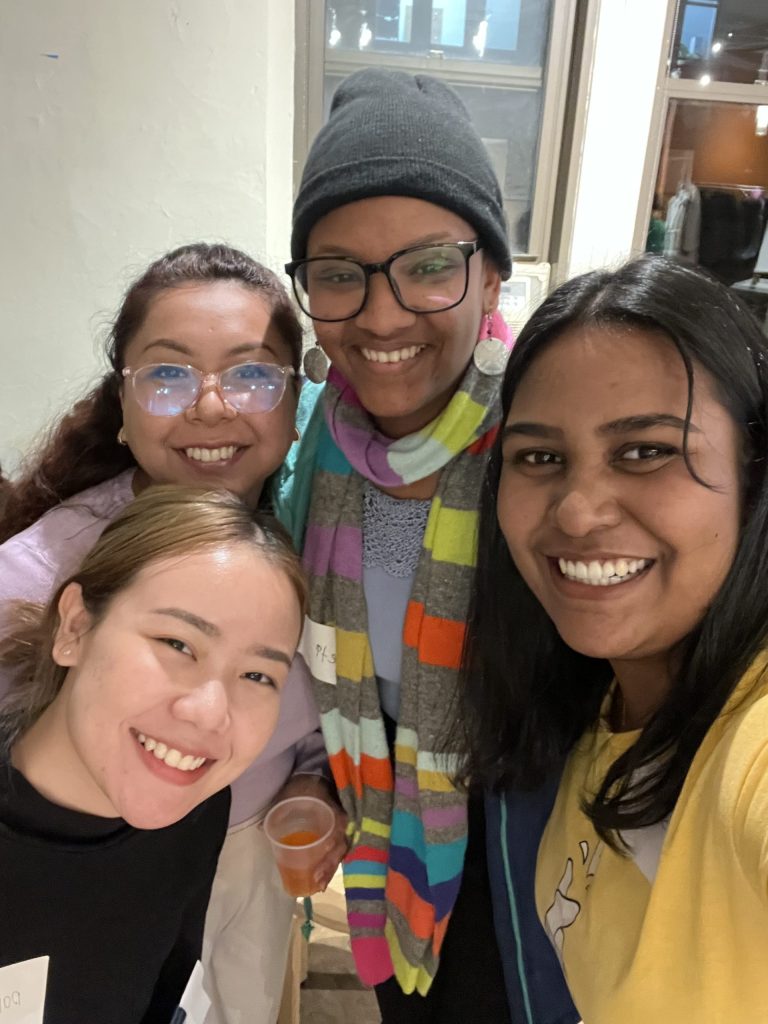 Last but not least, being at the United Nations with other young women leaders from YWCA was truly refreshing. Many who were given a chance to voice their recommendations and ask questions during the 'Townhall Meeting of Civil Society and United Nations Secretary-General Antonio Guterres' used their opportunities to bring forward many collective issues that youth, civil societies and activists face. Further, many were open and transparent about what we lacked and recommended what could be done better during this session.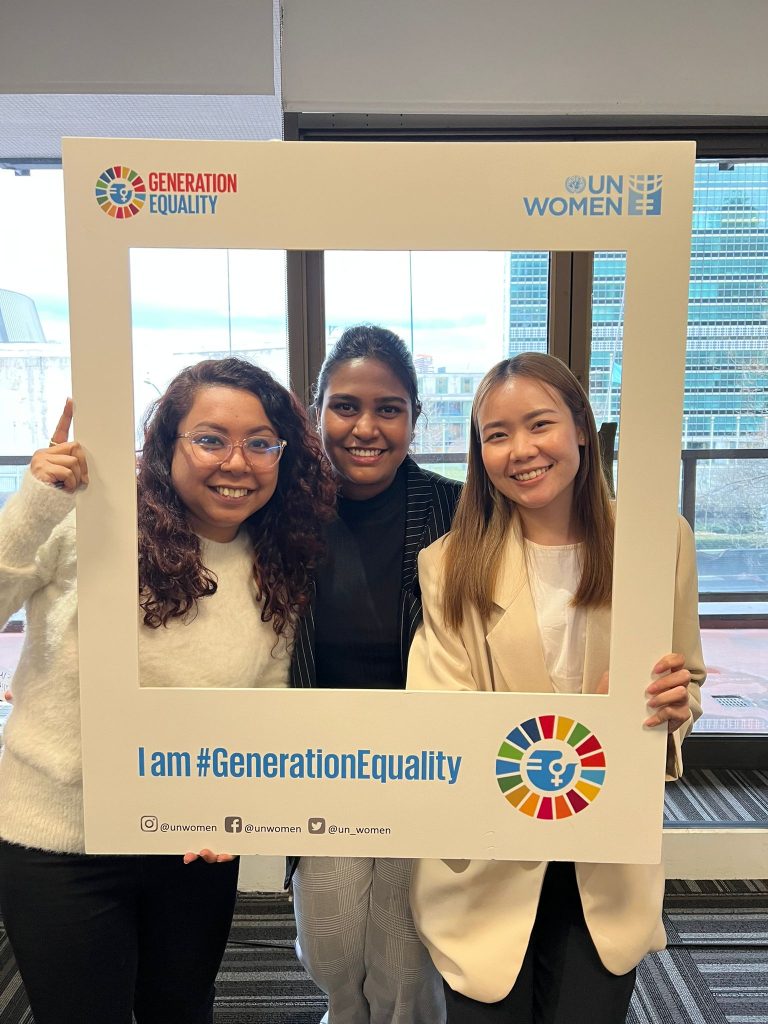 As I attended all these events, I was happy to see youth at the tables not just observing but actively and meaningfully participating. However, this is not to forget that there were many seats that were left empty by youth who couldn't be at the CSW67 due to stringent visa process, inaccessible digital facilities for youth from remote areas who may not even be aware of CSW67 or couldn't join virtual spaces, power imbalance where youth voices are still not recognized important, and insufficient funding that can allow young people to be present. Further, the majority who were present including me were privileged to speak in English amongst many others which enabled us to be there but many who were present still didn't get the opportunity to amplify their stories brought from their communities. It would have been nice to hear what these leaders had to say in this big international platform. These are really food for thoughts and things to consider as we participate in other platforms and prepare for the next CSW.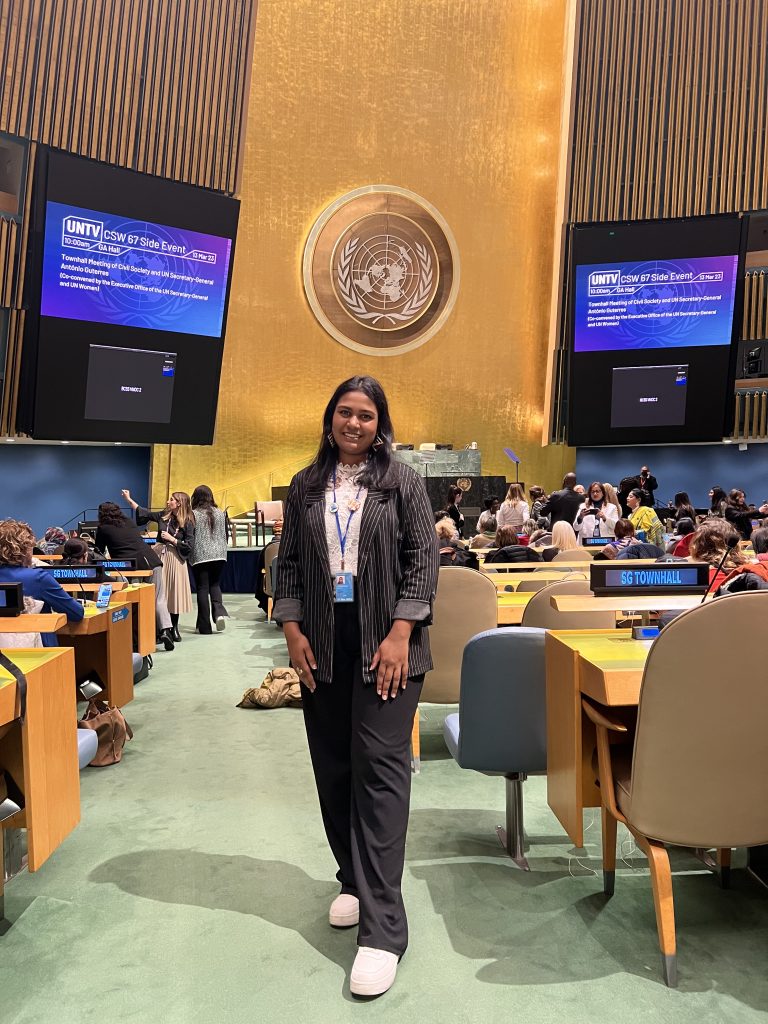 I am so grateful to have had the opportunity to attend CSW67, be part of panel discussion, learn from other young leaders through different events, and network with like-minded youth from different parts of the world. I feel so empowered to take what I have learned and share with youth in my community. This work should continue to see positive impact that we want to see in our world. Overall, It has been a dream come true for a 15 years old me who would have never imagined me doing what I do now and be in this space. I want to leave with a message of encouragement to all the Young Women Leaders from Proverbs 31:25 "Strength and Honour are her clothing; And she shall rejoice in time to come."