---
Rise Up! Guide for Young Women's Transformative Leadership A comprehensive guide for establishing and engaging in a #leadership training programme. Aimed to learn and build transformative leadership skills among young women, Rise Up! empowers young women to be decision-makers with ownership of their own rights and future. The guide was co-created by and for #youngwomen, and the model was designed to intentionally be adaptable and scaleable to local realities. Download: the Rise Up! Guide for Young Women's Transformative Leadership
Since 2020, the Kyoto YWCA youth team has offered the "RiseUp! Leadership Workshop ~Becoming a Transformative Leader~" for junior and senior high school students. In the academic year 2022 (from April 2022 to March 2023), our team has made a big leap with three new trials. Explore together with Nanako, a member of the Kyoto YWCA youth team, the leadership journey of young women leads in the team by looking back at the activities, achievements, and key success factors.
How do the workshops look like?
Our vision is to create a society in which junior and high school students are empowered to make informed decisions for their own life. To achieve this, we have set three missions: to gain confidence by understanding their strengths and characteristics, to understand social issues from human rights and gender perspectives, and to be able to communicate their ideas on social issues and their future in line with the RiseUp! leadership guidebook. In the academic year 2022, the themes of the workshops were career and peace.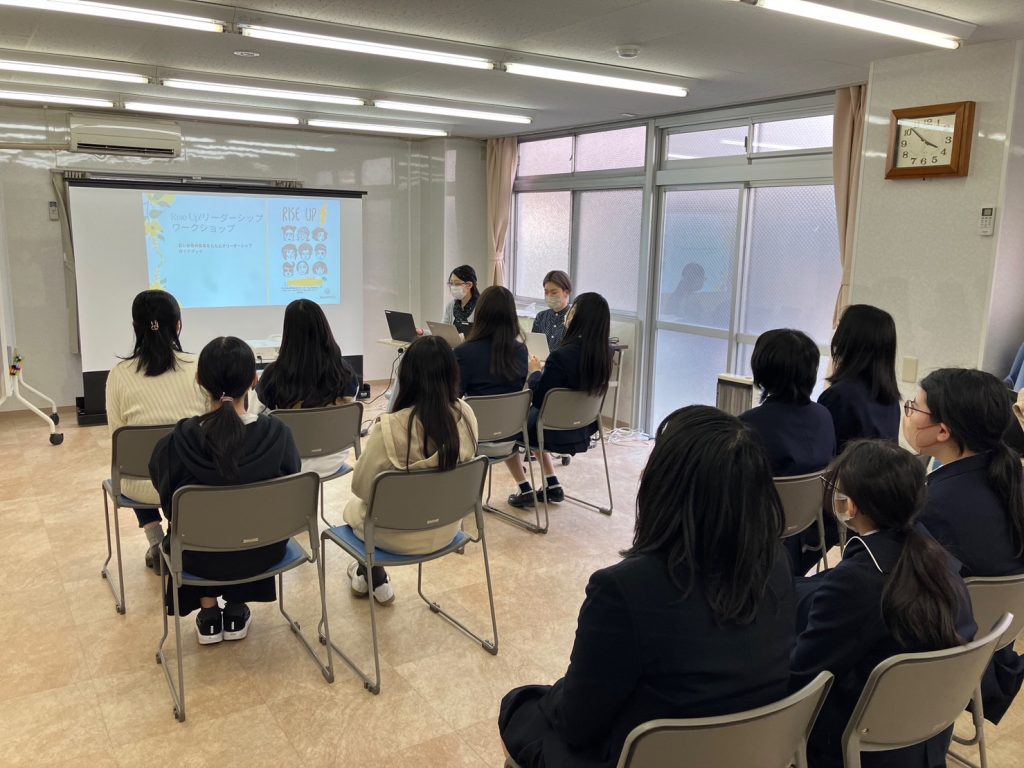 Please tell us more about your activities in the academic year 2022. Did you take on any new challenges?
Ten workshops were held for three junior and senior high schools. In particular, academic year 2022 was an important year for our team as we were able to put many new things into practice.
First, we increased the number of schools where the workshops were held by one more. Unlike the two schools where we have implemented the workshops, the new school was not involved with the YWCA. However, after negotiation, we could hold two workshops on the theme of peace, tailored to the student's interests. By explaining that peace was not only an issue in countries far away from Japan, but was also relevant to everyday life, the workshops helped to change the students' minds. They thought that they were too young to contribute to peace, but after the workshops, they thought they could take action to realise peace in their community.
The second challenge was to organise face-to-face exchanges with students from two neighbouring schools. We were able to hold two such events in July and March, which had not been possible due to the COVID-19 pandemic. Feedbacks included
It was a lot of fun, as it was not often that I have the opportunity to meet people at their age from different schools.
I realised that politics matter in my daily life.
I realised that I was influenced by gender bias.
I wanted to incorporate a gender perspective in my studies and research at the university I would enter in the spring.
The discussions were different from the daily conversations, and the participants gained a lot of insights.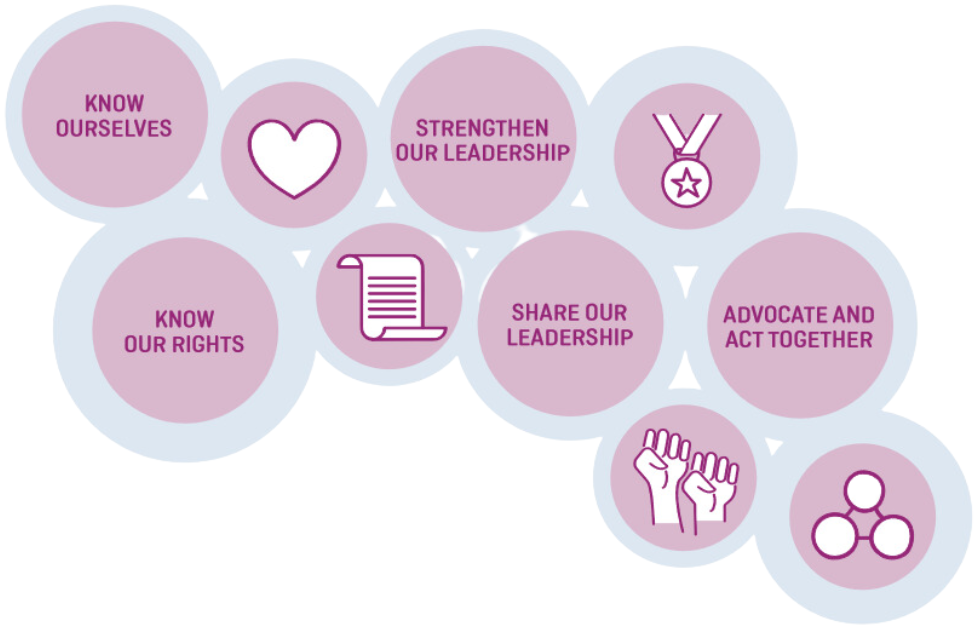 The third trial was to conduct a practical workshop on advocacy, which we had not been able to deal with before. Advocacy is the fourth of the five steps of the leadership journey in the Rise Up! Leadership Guidebook, but the fourth and fifth steps were not addressed during the workshops due to time constraints. Once the second joint exchange, which served as a summary of the year's workshop, was to be held on 8 March, International Women's Day, we decided to take the next new step of the leadership journey. We introduced the meaning and examples of advocacy, which were still unfamiliar in Japan. The participants were then divided into groups and posted messages on our SNS calling for action to solve the issues they were interested in, aiming to gain confidence that the participants could be part of a global movement by advocating on International Women's Day. The survey results showed that the participants got many insights from the group discussions and a better understanding of advocacy.
What other feedback have you received from the participating students?
In addition to the feedback mentioned above, six out of eleven respondents answered they felt very confident, and three answered they felt confident to a question asking whether they felt more confident after the workshops. Almost all of them also said they felt comfortable sharing their ideas.
What do you think are the factors that you have earned such positive feedback? What do you keep in mind during the preparation of the workshop?
Firstly, we always try to be true to the leadership model of Rise Up! and our team's mission. As we each are engaged within our limited availability, the team members change every year or even every workshop. To ensure the consistency of the workshop contents, we always explain to the new members the basic ideas of Rise Up! Leadership Guidebook, the steps to developing leadership, and how they are incorporated into our workshops. When planning, we often go back to the team's mission to ensure the workshops are structured to achieve the mission. In addition, at the beginning of every workshop, we review the workshop goals and the Rise Up! leadership model with all participants.
The second factor is to ensure that questions and discussion topics are specific and not dismissive of any ideas so that junior and senior high school students feel comfortable speaking up. The participants range from first-year junior high school students (12 years old) to third-year high school students (18 years old) and have different knowledge and interests. In addition, summarizing their ideas and speaking in their own words can be complicated because opportunities to hold and present their ideas are limited in Japan . Given this situation, for example, after introducing data, instead of asking "What do you think?", we ask step by step: "Did you know the fact?", "Is this situation problematic or not?" and "Why do you think so?". At the start of the workshop, we also go over the safe space rules, and if we use words or topics that are unfamiliar to some ages, our team discusses how to rephrase them and what we are aiming for in the discussion in advance.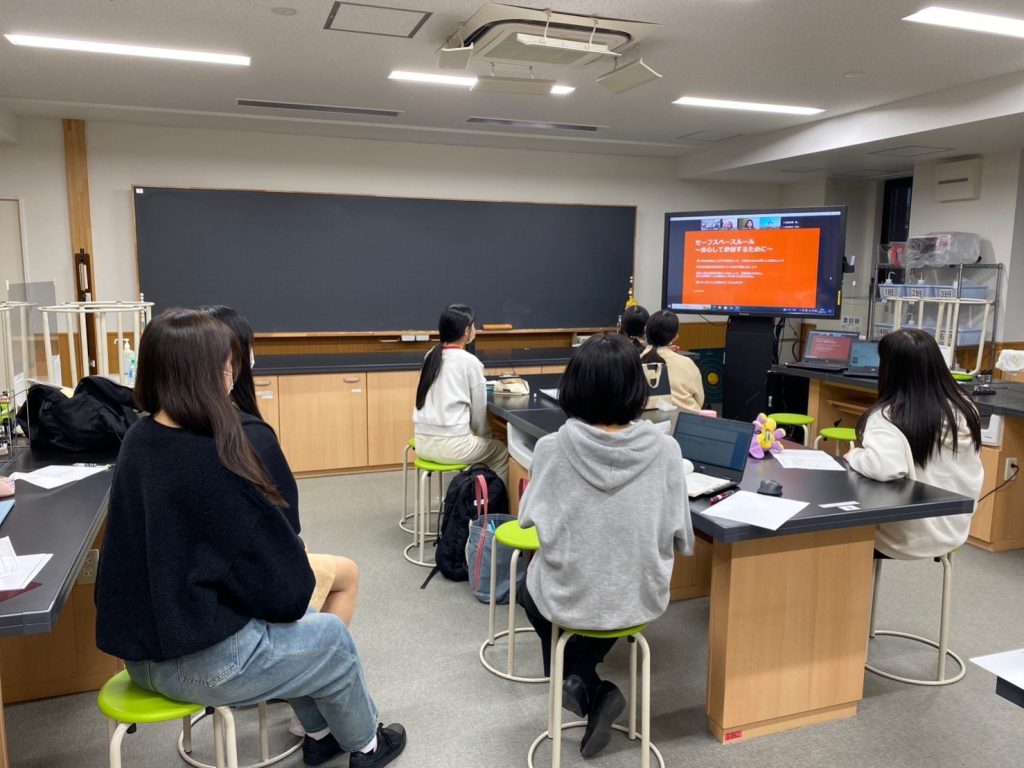 These preparations allow the youth members to run the workshops confidently, enabling the participants to feel comfortable sharing their ideas.
It seems an opportunity for the participating students and the youth trainers to learn and grow.
That's right. The workshops were the fruit of every member's input and efforts. I would love to share some of my teammates' leadership stories and aspirations.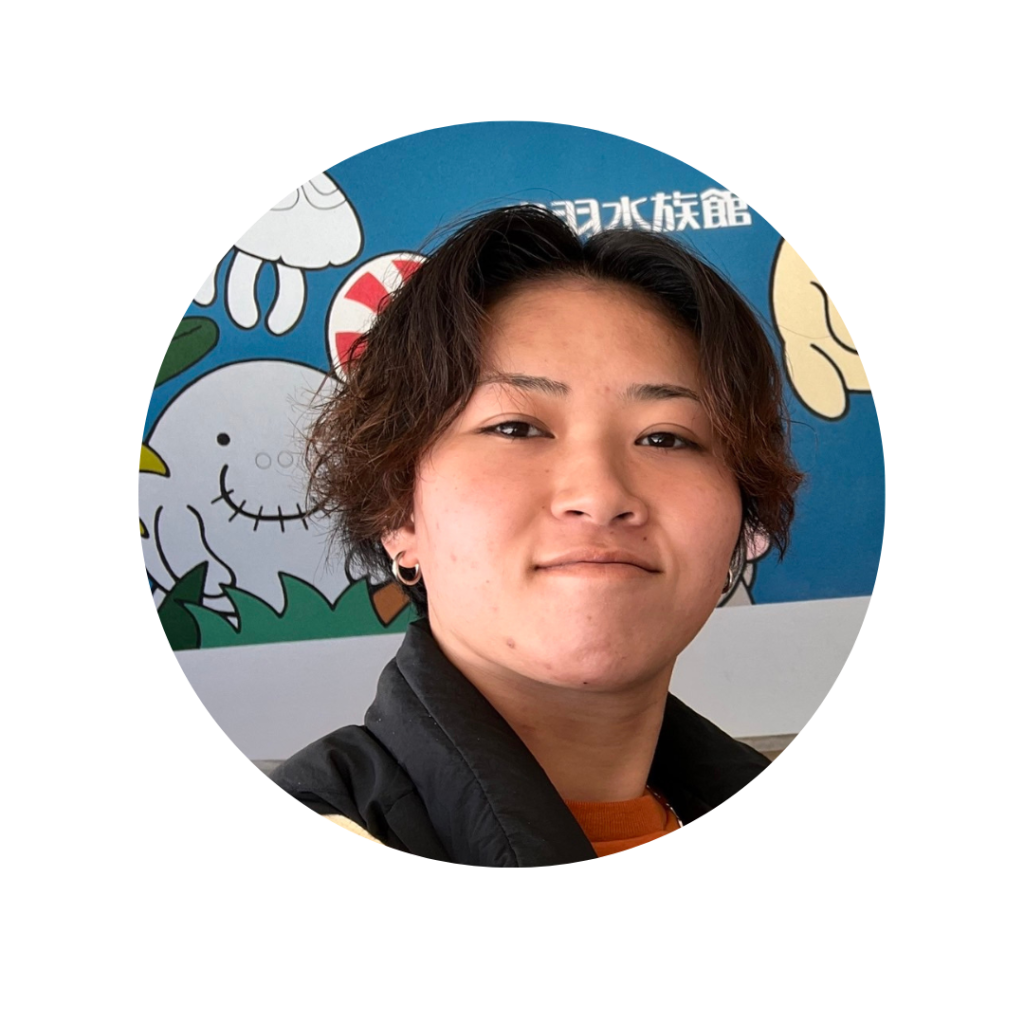 "I became involved in the Kyoto YWCA youth team in July 2022. In the beginning, I did not understand the activities well but could obtain many experiences. I was able to gain perspectives that I would normally not be able to realise on my own, and also learn about the experiences of the feminists who have overcome various obstacles. I had a difficult period of not feeling connected to people during the pandemic, but the activities at the Kyoto YWCA allowed me to once again feel the importance of connecting with people. I would like to continue my activities, looking forward to meeting various people and ideas." – Yui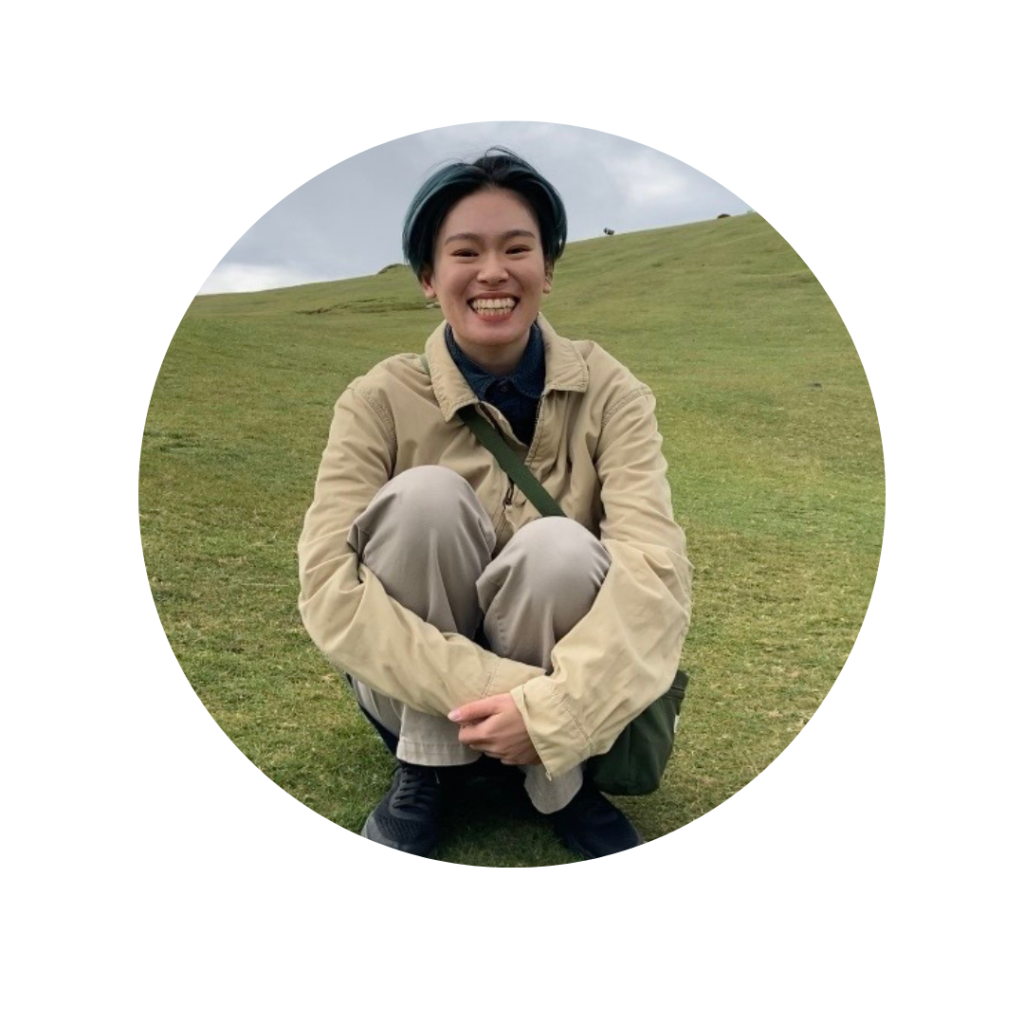 The communication with junior and senior high school students, with whom I did not usually have an opportunity to interact, was refreshing and stimulating. I worked with the students thinking that I was helping them to develop and output their ideas, rather than teaching them, but I sometimes found it difficult to keep them on track without deviating from the content of the workshop. I want to create a space where participants can learn a lot, and share their thoughts without fear of the reactions of others." – Yukino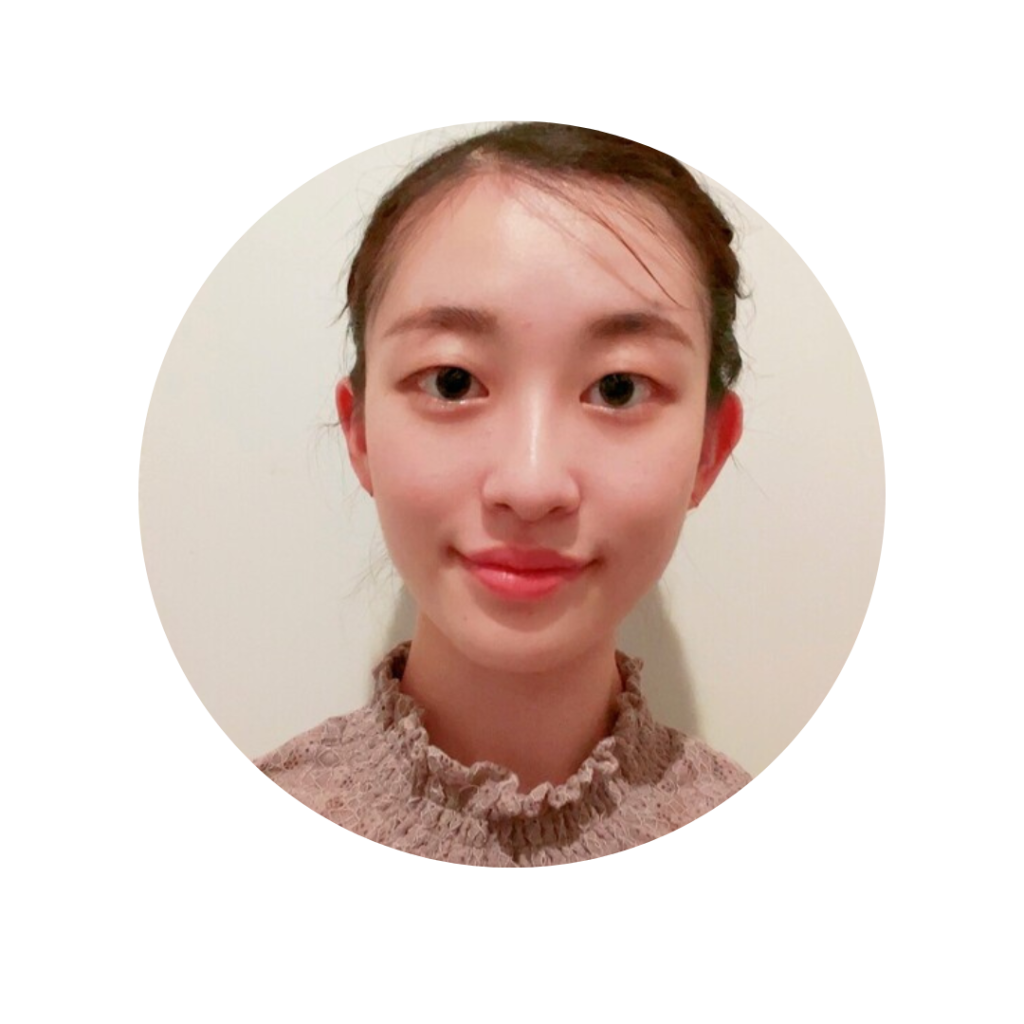 "When I was in high school, I participated in a Rise Up! Leadership Workshop, where I learned about careers and realised that women could study what they wanted to learn and that we women have the right to do so. This led me to my current university studies, and I became a Rise Up! Leadership Workshop organiser, working to tell the students the importance of thinking about their careers. Just like the encounter with youth team members motivated me to learn about international issues and to become a team member, I hope that our activities will expand the possibilities for the next generation of youth and network with young people." – Kotomi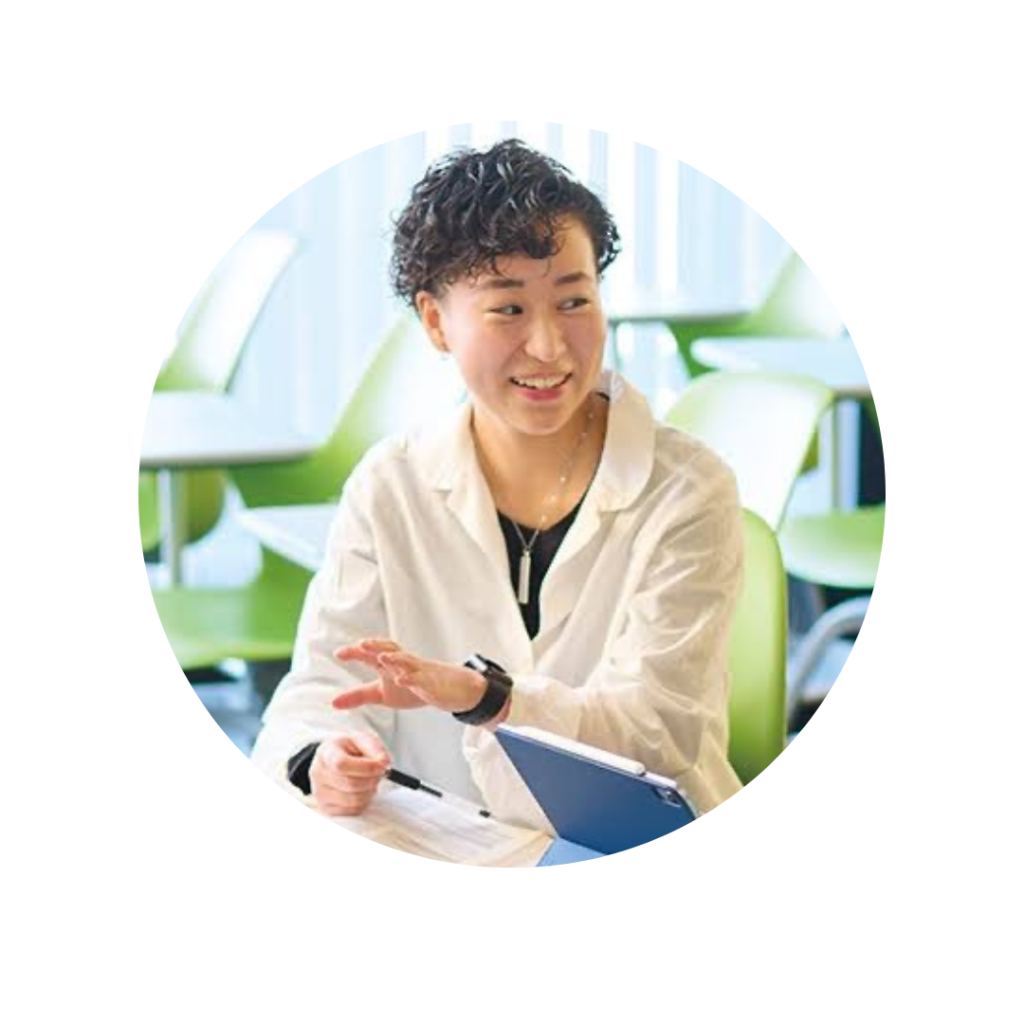 "This was the first time I was involved in a Rise Up! Leadership Workshop as a planning member, and I learned a lot from the other organising members and participating students. In the workshops focusing on careers, I was in charge of the part regarding developing an educational career and it was the most impressive part. I experienced lots of hesitation and setbacks when going on to higher education. Even now, I find it difficult to regard the experience as good. However, the bitter experience has enabled me to stand in their shoes, to understand the anxieties that the students might have, and to convey words that I wished to have spoken in my high school days. Through the workshops, I was able to reflect on myself once more, resulting in demonstrating leadership in my own style." – Nao
Each member is taking the Rise Up! leadership journey step by step and surely developing their leadership skills.
I have learned and gained a lot from discussions during the preparation and conversations with the students. I am very pleased to see that many students feel comfortable sharing their opinions and that the participating students and team members are becoming more aware of their leadership styles while gaining confidence. My next goal is to provide workshops to school students all around Japan.
Do you have a message for youth interested in the Rise Up! Leadership Workshops and the team?
University students and youth up to 35 are always welcome to join our activities. One of the members told me what makes our youth team's activities unique.
"I would like to point out three features of the activities of the Kyoto YWCA youth team. The first feature is that we can share and discuss each other's ideas in a safe space. In a safe space, everyone can express their opinions while respecting each other, which is difficult in everyday life. I really enjoy the discussion because I can see how an idea gets deepened and put into practice. The second characteristic is that I can take action to make something better. My confidence has grown because I could plan and organise events such as casual conversations called Yoru (night) Café and Rise Up! Leadership Workshop. The third feature is I can contribute to the team with my strengths. There are many situations where I can use what I have done in the past or what I am good at, such as sharing opinions based on previous knowledge and creating materials for the workshops." – Mio
With a vision of creating a society in which junior and high school students are empowered to make informed decisions for their own life, the Kyoto YWCA youth team will keep on conducting Rise Up! Leadership Workshop centering safe space to help the participating junior and senior high school students and organising young women leads feel empowered and showcase leadership in unique styles.