Women in all of their diversity have been affected in many ways by the coronavirus pandemic, whether we're talking about the brave women on the front line – women represent 70 percent of the global health and social sector workforce – or women experiencing domestic abuse while isolating with their abuser. And these are only two of countless examples of how the pandemic is increasing the hardships women face.
In spite of this, every single day, decision making bodies around the world issue new public statements and reports, failing to address COVID-19 from a gender lens.
While doing some reading during this time when it's necessary to socially distance ourselves from others, I have felt the importance of embracing virtual closeness to generate feminist solidarity. I truly think it's important to build an online support system and that the gender equality conversation must not be muted during this time. On the contrary, it must be amplified and it must be louder.
A few days ago, I had the pleasure to participate and be part of a virtual safe space. A virtual safe space is, at its essence, an online place where all people present are encouraged to share their experiences, opinions, ideas and feelings without fear of judgement.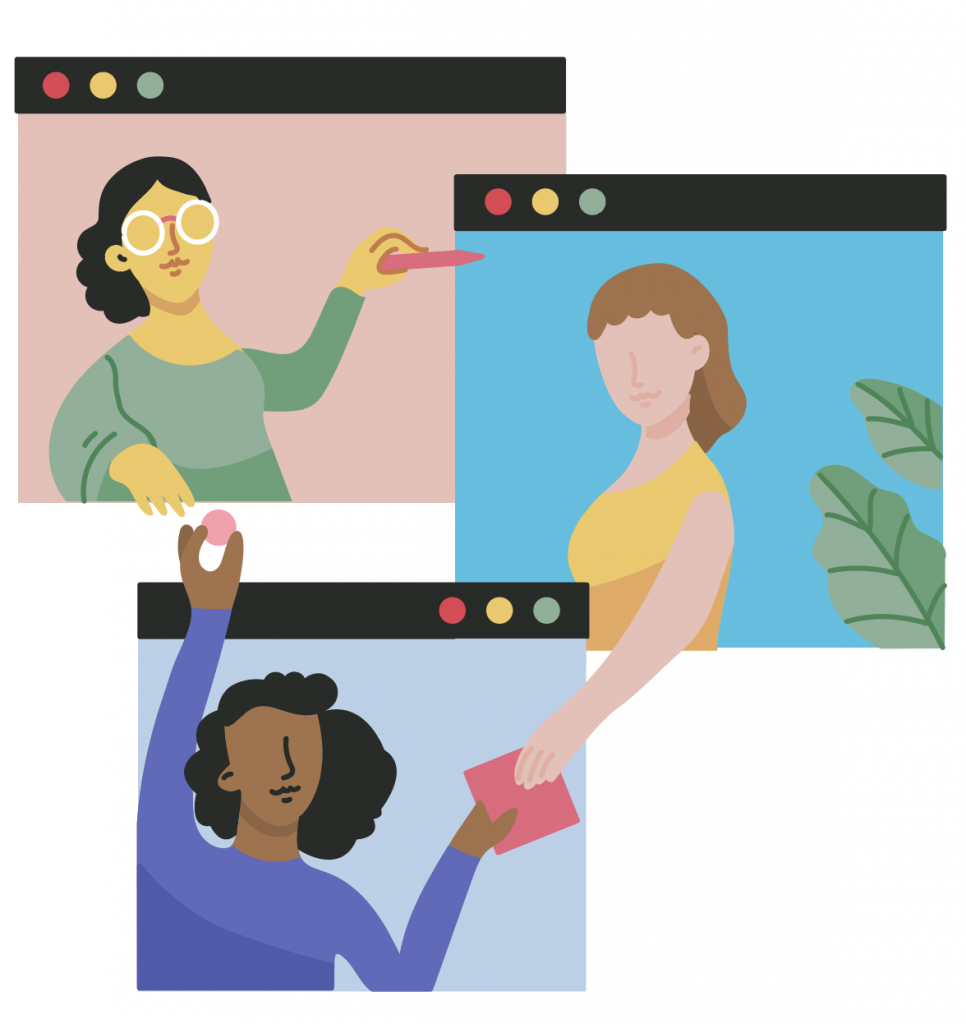 After my experience, I realised how these virtual spheres have never been more important than now, when our real-life experiences are so restricted. A virtual safe space can provide comfort for women and young women who are feeling alone during this time. It enables them to speak through difficult situations regarding mental health issues, economic uncertainty and more, with other ladies in similar situations, or who can at least relate. These spaces also provide the opportunity to come together to figure out ways to actively support women in our communities, whilst continuing the fight for equality. Listening to the solutions the participants proposed during the virtual safe space I attended, confirmed that there is a lot of power when brainstorming and working with each other online, wherever possible and in a safe manner.
Since we, as women, can't really rely on the government, or other organisations affected by COVID-19 to sufficiently assist us during this time, I encourage you to consider trying out creating or participating in a virtual safe space. Connecting with like-minded feminists, or just women in distress, and sharing ideas on how to support others can make a big impact in the lives of many during these times of confinement. At the same time, it can inspire you and give you the strength that you might need to reenergise your activism.
The World YWCA virtual safe spaces tool is a great way to start in case you are keen on creating a safe space in the virtual world.