Many young women and girls who identify as feminists, say their first experience with feminism was experimental, intuitive and intertwined with their own histories, identities and the family background they grew up in. As they go through life, learn and organize their world view changed which could be attributed to the kind of books, music, podcasts and people they interacted with.
We asked women, young women and girls to reflect on their journeys towards feminist activism and advocacy, to share their feminist influences and references.
Lizzy Buduk, Kenya
Song: They don't care about us, by Michael Jackson.
The song is about a protest of musicians of a black race community in America who were oppressed, undermined .so the artist went on a protest to re-examine racial equality in the United States and beyond informing the government that they won't keep silent anymore that they are tired of forever being the victims of being ignored .so they will fight for their rights.

The whole song especially the second verse inspired me to be an activist of women and young women advocate, especially when I look back at my community women are undermined, are oppressed, they don't have a voice so through the song I became interested on becoming an activist. I speak on behalf of women who are oppressed in the community and who are undergoing GBV and mental health. I teach them how to know and fight for their rights and take part in decision making especially young people.
Maureen Magak, Kenya
Song: If you're out there, by John Legend
The first time I heard about the song was in January 2013 at SUFH, in Norway where I was taking part in a CFC exchange program with YWCA Kenya. We used that song for advocacy of STOP POVERTY. First it was just a song to me, but the more we practised and I listened to the lyrics word by word, I realised this was a call to action. The call that needed me to join in as a change maker where I am because change is needed.
I liked when I related with, put down your arms, (that meant ending violence), raise your voice (meant advocating for change), and join your hands (that meant team work for more synergy to achieve our desires actions). That's when realised that I too am needed to be part of the activists that are going to be leaders I decided to advocate for change on issues of SRHR, Mental Health, Peace and Gender Equality. I have never looked back since then.
Renata Glembotskaya, Belarus
Title of movie: "Frida"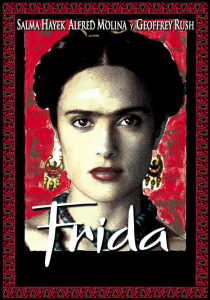 Frida is a 2002 American biographical drama film directed by Julie Taymor which depicts the professional and private life of the surrealist Mexican artist Frida Kahlo.
Frida is an example of a strong woman who overcomes many difficulties. I love and inspire her approach to femininity, heteronormativity, and love. In general, for me this movie was a sign that a woman can achieve a lot in life, despite all the difficulties, and Frida is a woman's prototype for me.
Where to find it : https://www.amazon.com/Frida-Salma-Hayek/dp/B007AFB868
Renata Glembotskaya, Belarus
Title of Book: Les Misérables by Victor Hugo
Les Misérables is a French historical novel by Victor Hugo, first published in 1862, that is considered one of the greatest novels of the 19th century.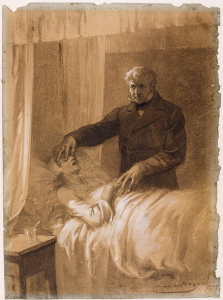 In the "Les Misérables", I was very inspired by the story of Cosette's mother, Fantine. Abandoned by a man, she was forced to give her newborn child to someone else's family. This family constantly wrote to Fantin that they needed money to support the child. She had to go into prostitution, and after that her life was gradually vanished: first she sold her hair, then her teeth, then she died tragically. This was a very strong moment for me – women should not find themselves in such situations of helplessness, so in my activism I try to provide women with knowledge and support that can help them.
Where to find it : http://www.gutenberg.org/ebooks/135
Kithminie, Sri Lanka
Title of book: Rape of the Innocent, by Ron O'Grady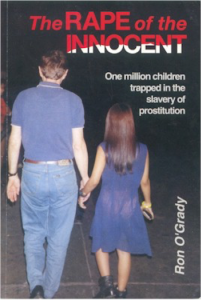 The book is a collection of terrifying stories about rape, children in slavery, trafficking, prostitution, paedophiles, sex tourists in Asia, pornographers and threat of AIDS.
It also gives information on seeking political change, law enforcement, information, education of children and saving children based on true stories.
By reading this book I realized that there are so many things happening in the world but only a percentage of people are aware of them.
This showed me the need of giving awareness to girls and women on what is happening in the country/world and how to protect themselves and others. Moreover, I make sure to personally share the information gained by this book to all the young girls, boys and women I meet.
Where to find it : https://www.goodreads.com/book/show/2216287.The_Rape_of_the_Innocent
Nanako, Japan
Song : Speechless by Naomi Scott
Jasmine sings this song when she tries to voice up even though she is not expected to do so according to the old rules.
I heard it for the first time when my activities to empower young women was starting. It greatly encourages me to speak up.
This song is not included in the original story, but added to the live-action.
I think this is because the company tries to keep up with the time that movements to promote women's human rights are more powerful in the world than ever before.
Roni Shakya, Nepal
Title of book: Cheena harayeko Manchhe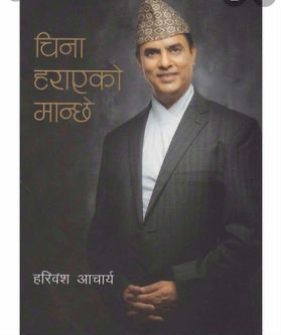 This book was written by actor Hari Bansha Aacharya. He is very talented and legend artist in our county Nepal. Most of the people including me are very inspired from his work (acting and writing). From this book synopsis is never give up, love yourself, life is like a sea it will be up and down but we never lose hope. Be patient, be positive, sharp your ability and update your life time to time.
I love this book because I learned a lot of things from this book, Even we face a challenges and sorrow in our life, we never have to lose hope and we don't have to feel demotivate in our life and don't let go our life on unsuccessful way. A year ago I was suffering from depression in that particular time one of my friend recommend for me to read this book and that was my Turning point. Self-realization is most important things in our life without any struggle and challenges we can't get sucess in our life. Failure is key to success and we never have to be demotivated. Overall from this book I learned about accepting the challenges to change my present and future. It was really helpful for me to rise up again. Now I am always trying to sharp my ability to achieve my goal and objectives.
Where to find it: https://youtu.be/B5Sgr9_aujU
Rajina Neupane, Nepal
Title of book: Yogmaya-A novel of rebel, a mediator and an inspirer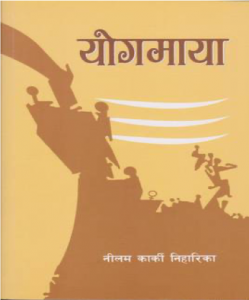 Yogmaya is a Nepali historical fiction written by Neelam Neharika Karki. This novel has bagged the most prestigious literature award i.e. Madan Puraskar in 2017 A.D. Yogmaya was an insurgent whose contribution in the Nepalese society was left untold. This novel is based on the life of female protagonist Yogmaya who was a religious Leader and women rights activists who tirelessly fought against autocratic and tyrannical Rana regime. She spoke the voice of Nepali women of the Rural Part of that time.
During the period of Yogmaya, women were married in a very early age. They have to conduct all the household chores though they were highly dominated in the society. The males could marry as many as they wish. They could even marry after 45 days of the death of their wives but women were forbidden to do so. After the death of their husband they have either to burn themselves in the pyre of their husband or they lived the life of tears and blood. She was against the customs of sati. She had written "hajurbani" and tried to make people aware of no women are different. The rites hindus perform during the death of a person was her concern too though she herself followed hindu principles and philosophies. The act of hallucinating the bereaved family in the name of sin was the main target of her campaign. Her threat and disregard was on the false interpretation of the religion which local feudal lords were spreading.
The then politics of Nepal was going through corruption. The land lords and those feudal lords of villages were taking the surplus values of the granaries they were selling to the poor. Nepali society at that time was passing through the huge discrimination in the name of untouchability. These social problems had let Yogmaya not only be the spiritual leader but also a rebel. Her followers who supported her helped in her every decisions for the sake of fair and just society. But, she became the target of Rana rulers as her voice was a political threat against them. So, Yogmaya and her followers chose to sacrifice their own life over killing from tyrannical rulers and later had to take the decision of mass suicide by diving into the deep river. Mass suicide was like the event for all those followers who followed the bhaktimarga. It was just the way they were transforming their lives. But in the history of any countries in the world nobody had even dared such a thrilling act which those 68 people attempted. The daring act and boldness shown by a rural women should have written with golden letter but unfortunately was not ever mentioned in our historical preaching.
This novel left me wonder, how even before more than hundred and years in rural Nepal this woman became such an open minded person and challenged all the conventional norms that were being followed. So, eventually this novel inspired me to be more feminist for a right cause. This novel is the real history of how a laywoman can help in change, and educate the society for their rights and recognized themselves.
Where to find it: https://www.goodreads.com/book/show/39527340-yogmaya
Kosalina, Sri Lanka
I keep thinking about a book, song, podcast, or movie that inspired me but it all comes to down to people around me who inspired me.
Helping someone is a beautiful quality seen in many people. I have watched interviews of influential people who have stood up for what is right and gave voices to many who couldn't reach out to others.
My journey of volunteering began from simply being at the right time at the right place with a "Yes" for an answer. I thank God for the opportunities given to me through people who seemed like God sent angels.
---
The above resources highlight some of the texts, songs and movies that have helped shape the feminist perspective of women, young women and girls. Kindly add on to the list and help create a library of resources where other young women can learn from.