When young women are leading the way, everyone is heard, everyone is seen, and everyone is being themselves.
The RiseUp! Leadership Initiative Asia-Pacific aims to ensure that "young women are confident leaders who create safe spaces and networks and inspire young women to build an inclusive society, empowered by intergenerational leadership." Through local-level training and advocacy, RiseUp! seeks to build the self-esteem and confidence of young women to ensure that with support from families, peers, and allies, young women are part of the global women's rights movement.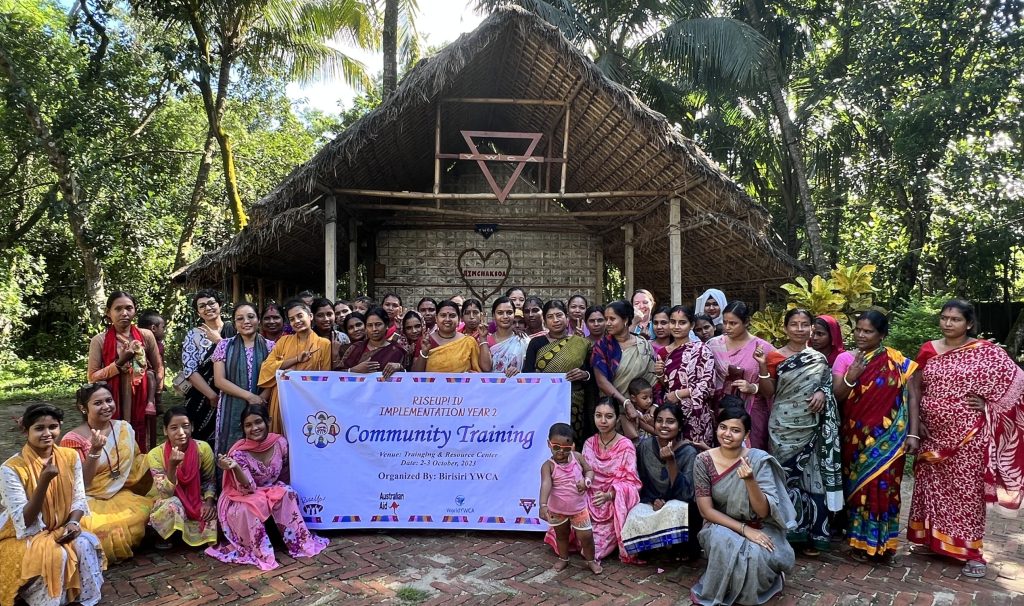 Significant shifts often begin with small wins on the ground. This was evident when two RiseUp! Initiative team members from World YWCA recently attended RiseUp! community-level training in Birisiri, Bangladesh. Over two days, RiseUp! Young Women Leads from YWCA of Bangladesh and RiseUp! Master Trainers from YWCA of Birisiri engaged almost 50 local young women aged 17-35 in discussions and reflective activities on critical issues such as gender justice, child marriage, and mental health and wellbeing.
In the voice of a young woman aged 21 years, "We learned today that we are still a long way from justice. We may have reached equality and equity on some things – but not justice". For a woman that young to appreciate the difference between equity, equality, and justice is quite telling and a recognition of the efforts being put in by the local team in holding these important conversations.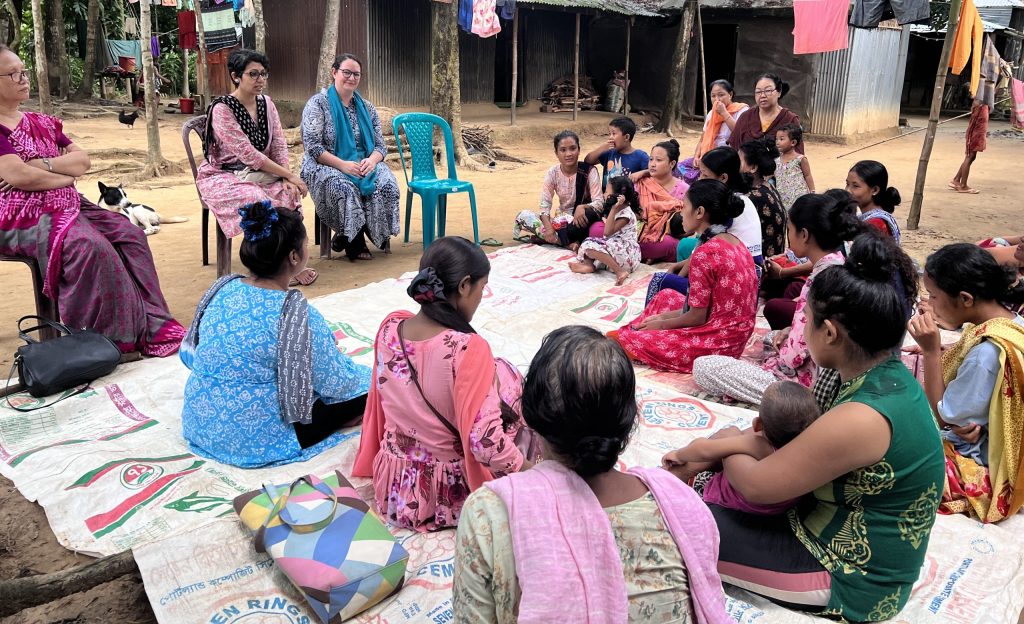 On the second day of the training, a young mother expressed, "I may not know much, but what I can say from my limited knowledge and understanding is that I would not choose a similar life for my daughter (as mine). I want to change my thoughts and my behavior so that I can give her the life I never had". Another powerful expression that reinforces the need for change in attitudes and perceptions in the overarching context of patriarchy and the differential treatment meted out to children (sons vs daughters) as a result of it.
Alice Sajjan, RiseUp! young women Lead, "Working directly with the community young women and women is an amazing experience that has had a meaningful impact on my whole life. Whenever I work with them I experience different kinds of stories and knowledge."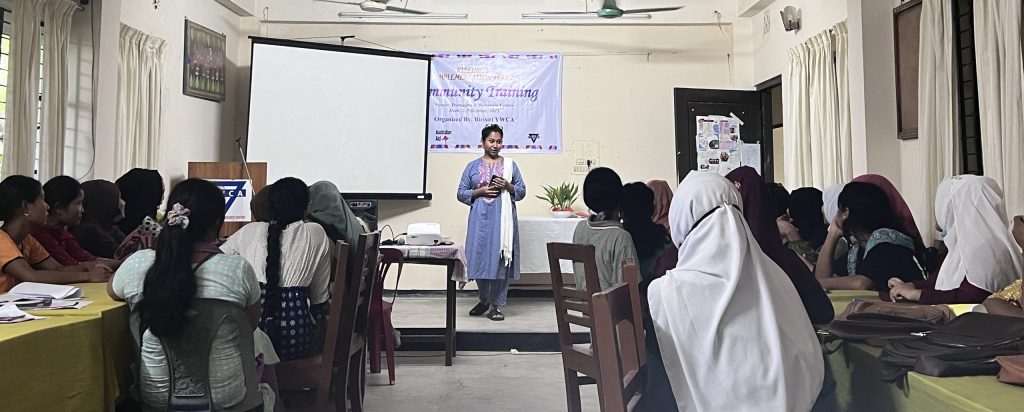 These voices stand as testimony to the process of change that has been unleashed. These voices also act as reminders of the road that lies far ahead. Despite challenges posed by societal norms and practices, ecological and environmental factors as well as the responsibilities of everyday life, these young women chose to be in this space. It is in this 'choice' that we see hope. These are young women leaders today. And they have so much to say – watch this space for the advocacy campaigns they are planning as they continue to seek gender justice for themselves, their daughters, and all young women in their communities.