Nirmala is a young woman who currently lives in Nepal. She has an academic background in medical microbiology, is currently specialising in rural development, and works as a Young Women's coordinator for the YWCA in Nepal. Nirmala became active in the movement in 2013, when she participated in the Rise-Up leadership program. When she saw a young woman leading the workshop, it resonated with her and she was inspired to take on a similar role. Nirmala's last name is Gurung, which indicates she is indigenous and from the middle position in Nepal's hierarchical caste structure. The caste-system still plays a big role in Nepal, and she is often times victim of discrimination and prejudice because of this. Her ability to take on a leadership role in the face of adversity is inspiring.
As the Young Women's Coordinator, Nirmala is the go-to person for young women in the YWCA member association in Nepal. She coordinates and implements projects, focuses on young women's participation, and campaigns and advocates on violence against women and human rights. An example of this is the actions they lead during International Women's Day on gender-based violence or the rallys they organised against child marriage. She also participates in round-table talks with governmental institutes, YWCA women, and policy influencers, and helps to create safe spaces in local communities. Additionally, from 2015 to 2017 she has worked on economic empowerment and leadership for young women.
Since working at the YWCA, Nirmala has learned about the importance of speaking up for her own interests. She has learned that her own life has value and importance. This was particularly difficult for her to learn and accept because of how stagnant social class can be in Nepal.  She wants other young women to stay true to themselves as well, and says, "Shine with your own light, as you are special and unique…In young age, it is more common to copy others than to have a strong sense of identity. Also, there is a big hierarchical gap between the old and the young generation. Because of this, it's easy to forget ourselves and just go with the flow. It is important not to miss your own light!"
Leadership to Nirmala is having the ability to connect with others, being aware of what his/her qualities and weaknesses are, and making themselves known by their community. Nirmala says, "A good leader does the right things at the right times, for the right purpose." As a Young Women's Coordinator she noticed that establishing good relationships with the members is crucial in order for people to trust and follow you. For example, for the girls to be able to go to their local YWCA's, their families had to understand the movement and know Nirmala on a personal level. Thus, Nirmala went from door to door to tell young girls and their families about the YWCA in Nepal.
Nirmala's activism is centered on human rights, specifically that of women. In Nepal, child marriage is a pertinent issue, even though it is criminalized by the government. In order to spread awareness, Nirmala does a lot of campaigning, which includes organizing rallies, fasting and protesting. For example, she created leaflets on the importance of fighting against polygamy, and she biologically explained how it's not possible that it's a woman's fault if she gives birth to a daughter and not a son; this is a myth. 
A moment that Nirmala will never forget is when she was conducting a train-the-trainers, and she met a younger girl from her caste. The young girl was shocked to see someone who looked exactly like her, being able to leading and speaking so boldly, and that inspired her  to do the same. She was brought to tears at the thought that there were more opportunities for her than she once imagined.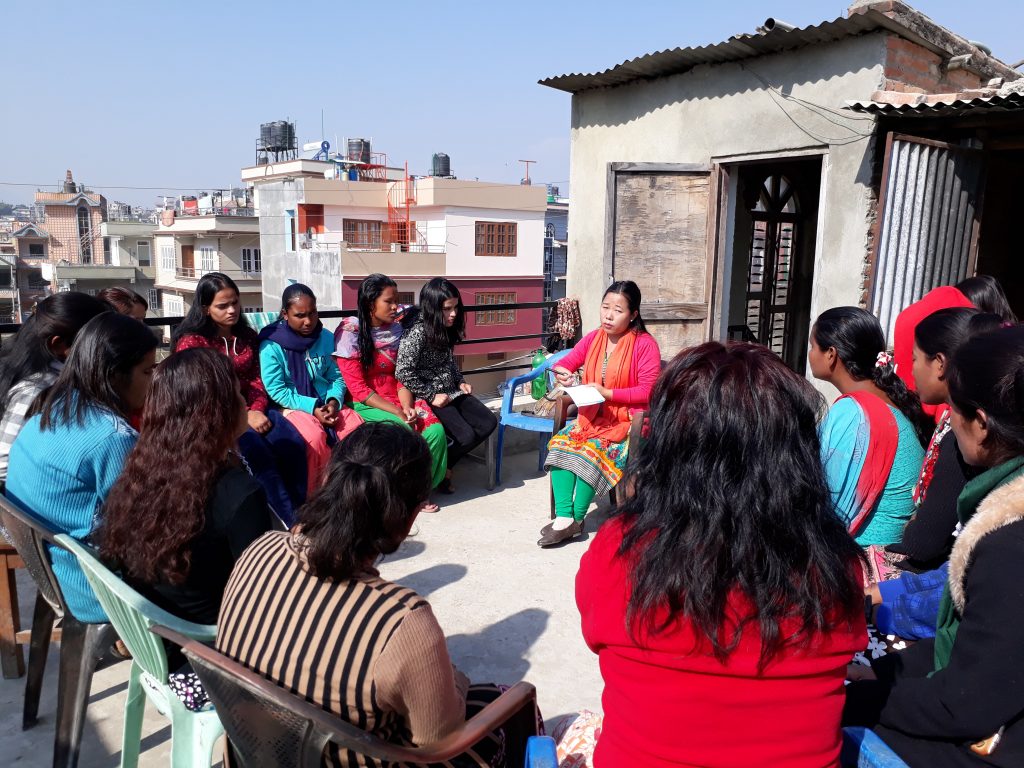 Ten years from now, Nirmala doesn't know exactly what her profession will be, but she hopes to continue mobilizing young women to become leaders and join a platform that is advocating for women's rights. Specifically, she would like to continue to focus on women in rural areas, as she currently travels to remote areas in Nepal and creates safe spaces where women are able to talk about gender-based violence, child marriage and sexual and reproductive health and rights. "With respect to 'no one left behind', I am really trying to walk the talk. I would love to continue on this path."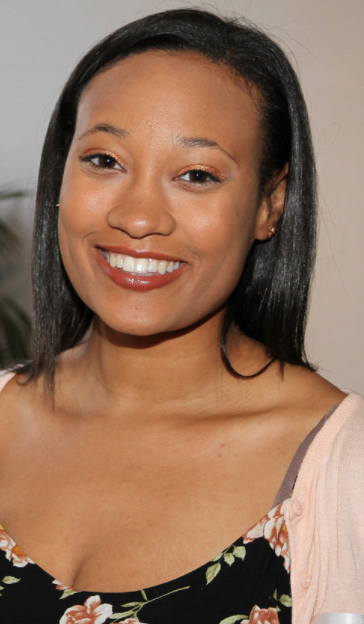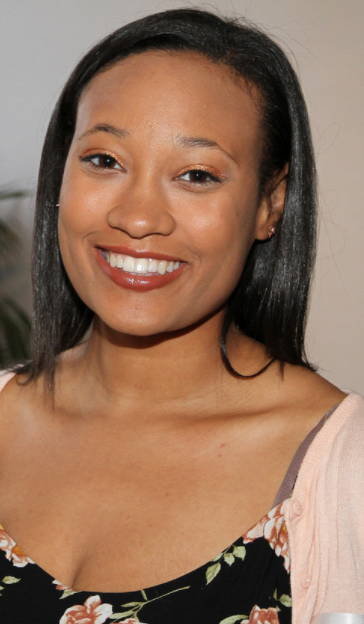 This post was written by Kristen Fields, an intern for the World YWCA with the Young Women's Engagement Team. She is a current junior majoring in Peace and Conflict Studies and minoring in Sociology at Colgate University.
 Acknowledgment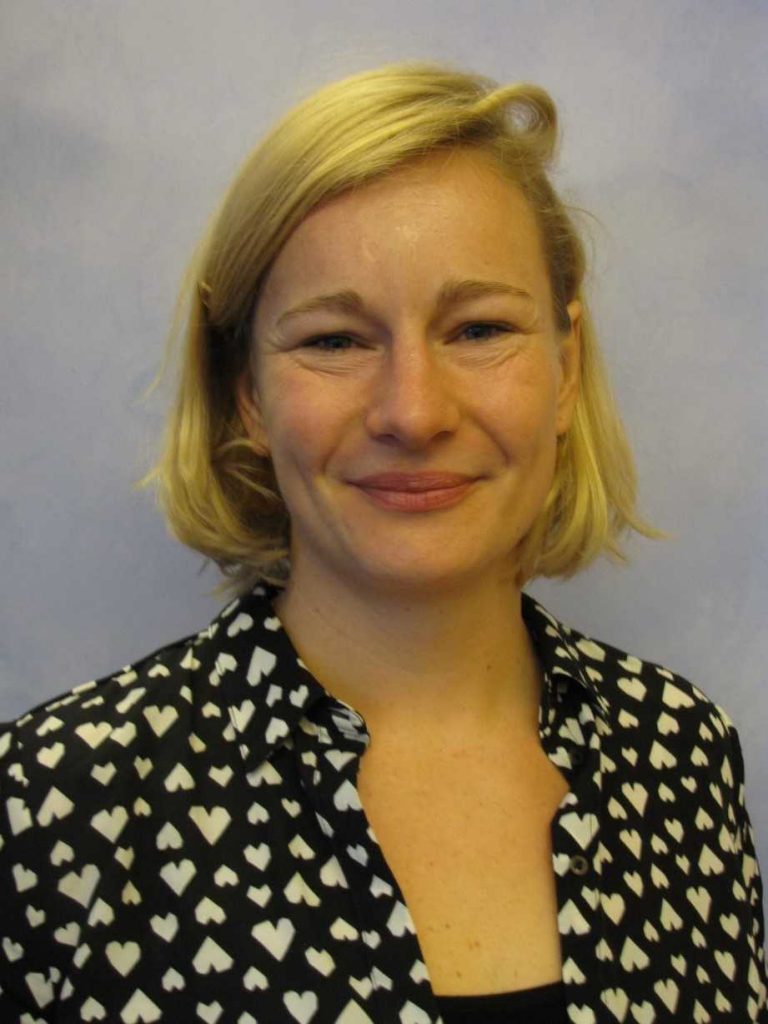 This article was taken from the case studies of YWCA young women leaders, compiled and written by Ilse Nol. A big thank you to Ilse for her dedication and volunteering and to all the young women that participated in sharing their leadership journey within the YWCA movement. Thank you for your inspiration!