Meet Kara Brown,  the leader of the Young Women's Engagement team at the World YWCA office in Geneva. Kara's story is one that harmoniously combines personal and professional development and teaches us that leadership is not about power and domination but about being able to make choices and use those choices to care for yourself and others. Kara first became passionate about development at 17 when she was teaching English in rural China. She was inspired by the stories of people she was liv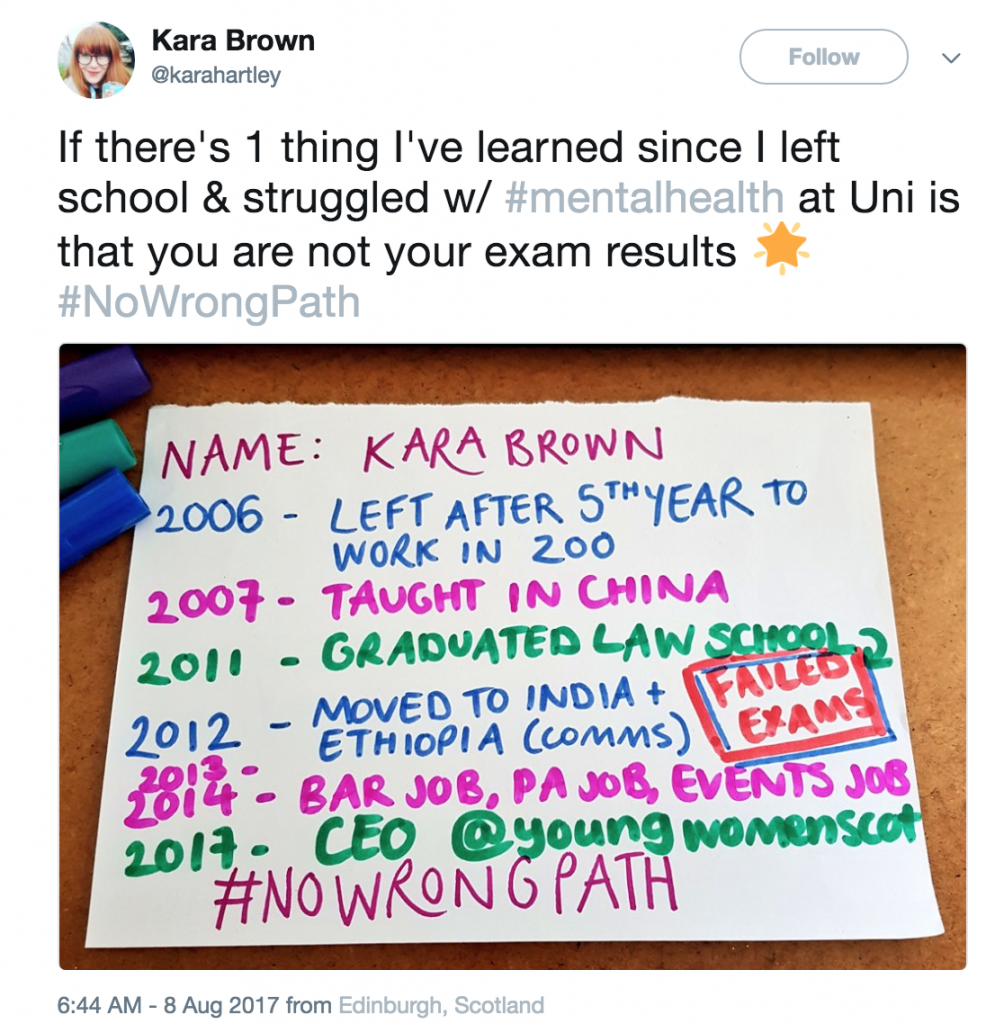 ing and working with, including an Eritrean girl from London, and by her encounters with the young people she taught. After this experience, Kara decided to go to law school and pursue a career in international law and human rights. Kara remembers that, "even though I was really passionate about what I wanted to reach ultimately, this was one of the more difficult times of my life. I suffered from anxiety, stress, and depression; but didn't realize what I was experiencing at that time. As a young woman who came from a state high school, law school was a different world." Just before graduation, one of her professors at law school tried to shoot down her dreams by saying she would never speak at the UN, but Kara used her desire to prove him wrong to motivate her to work even harder.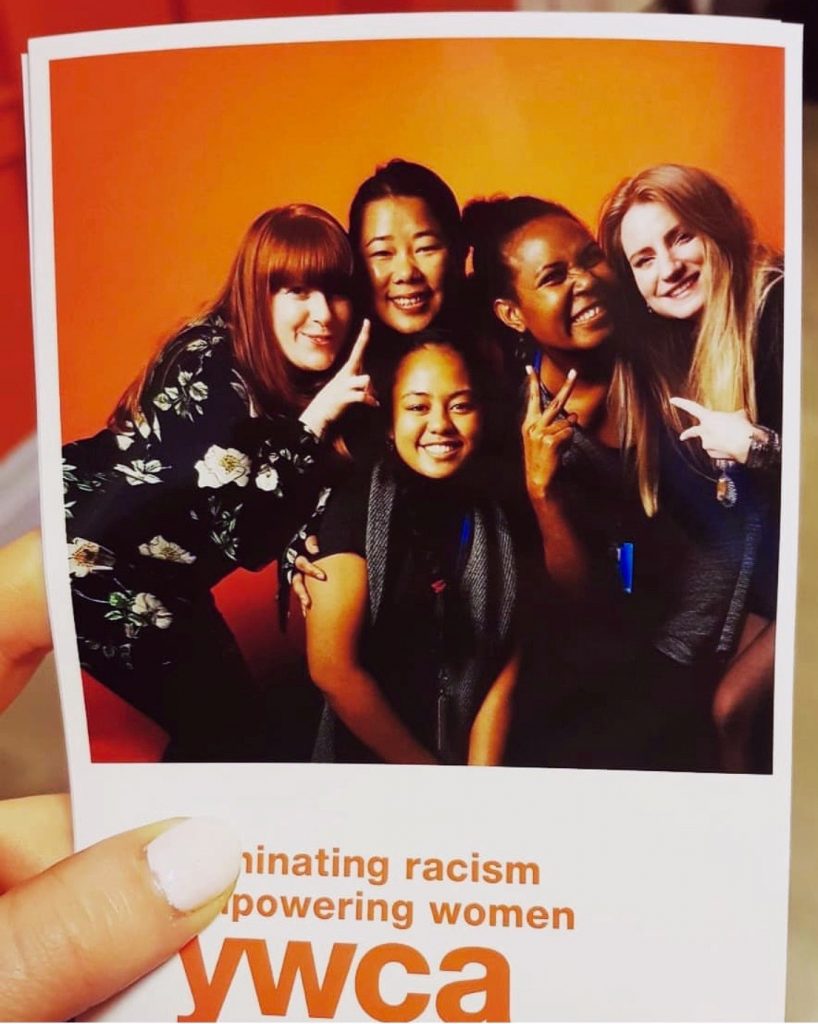 After law school, Kara went to India and Ethiopia to work on kin gender equality and international development. Kara wanted to continue with these themes in Scotland, and started volunteering at the YWCA there. After 8 months, the YWCA office in Scotland offered her a job as part of the leadership team. Kara was excited to take on this position, "Being in a leadership role in my twenties is something that I think would not have happened in another organization. I feel supported by a network that is realizing more and more that there lies an enormous potential in young women." At the same time, some of this experience marked a sad time in Kara's life. "2016 was special because I stepped into the role of CEO at YWCA Scotland, but part of it was very hard as well because a good friend died. This triggered my mental illness even more than what I was used to. In a way this was a good development, because I was diagnosed with clinical depression and anxiety and asked for support for the first time. This helped me to understand my mental health and my own story better, and even more important: I learned to take better care of myself." This was an important step for Kara not only to grow as an individual, but to let her personal development influence her professional life. This is when Kara became really passionate about being an advocate for all women to take care of themselves. In her own words, Kara believes that "if young women's leadership is our first priority, a self-care structure should go hand-in-hand with this. In order to protect ourselves and prevent high-functioning young women leaders with mental health issues from feeling pressured to give too much time to work and ultimately collapse, a 'feminist-way-of-working'- where we balance our personal life and needs with our professional life, needs more attention. I consider myself an advocate for this and I hope, by sharing my own story so openly, I can raise awareness."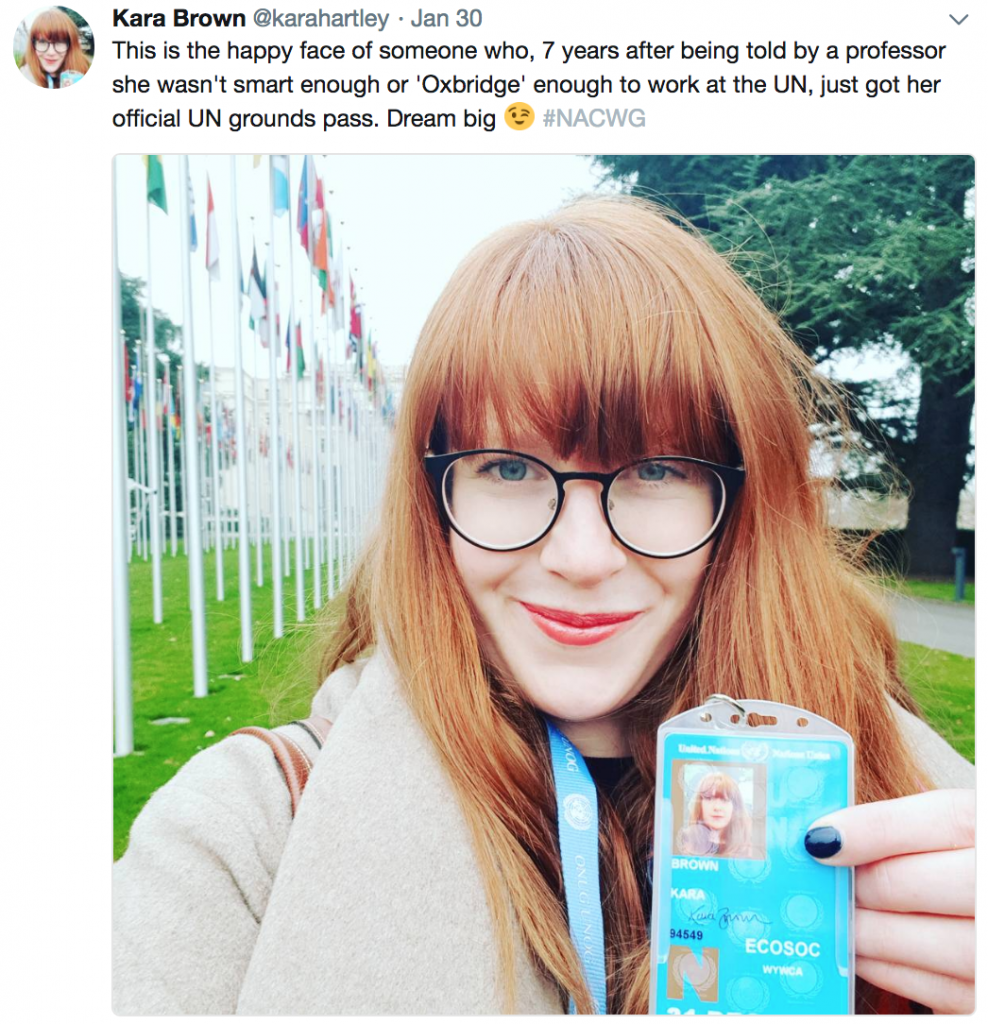 Kara has put this belief into practice in her own life and has been an incredibly successful leader within the movement. Kara is an advocate for young women's voices in Scotland and across the international women's movement. "What was important to me is that the YWCA movement is co-designed and led by young women." She instigated the development of an annual report on the 'Status of Young Women in Scotland' which serves as the basis for everything the member association does, from program design to governance and is used to give a testimony of young women's issues to external partners including the Scottish Government and United Nations. Kara has attended the UN Commission on the Status of Women, UN General Assembly, and YWCA World Council. Her first time speaking at the UN is to this day a highlight in her career because at that moment she knew that her law professor and anyone else who had doubted- had underestimated her. Moments like these have motivated Kara to tell herself and other young women to "ignore the voices that say you can't! You can!"
To get in touch with Kara and keep updated on the incredible work she is doing, follow her on social media, @karahartley on  Twitter and Instagram!
This post was written by Olivia Haskell based off of an interview with Kara conducted by Ilse Nol. Olivia is an undergraduate student at Colgate University in Upstate New York studying International Relations and Religion. Olivia is an intern at the World YWCA office in Geneva during her semester abroad and is working in the Young Women's Engagement Team.
This article was taken from the case studies of YWCA young women leaders, compiled and written by Ilse Nol. A big thank you to Ilse for her dedication and volunteering and to all the young women that participated in sharing their leadership journey within the YWCA movement. Thank you for your inspiration!