Yadanar: "I was born in Yangon. I grew up as a silent girl, mostly focused on studying. My life changed when I became a Young Women's Coordinator for the YWCA.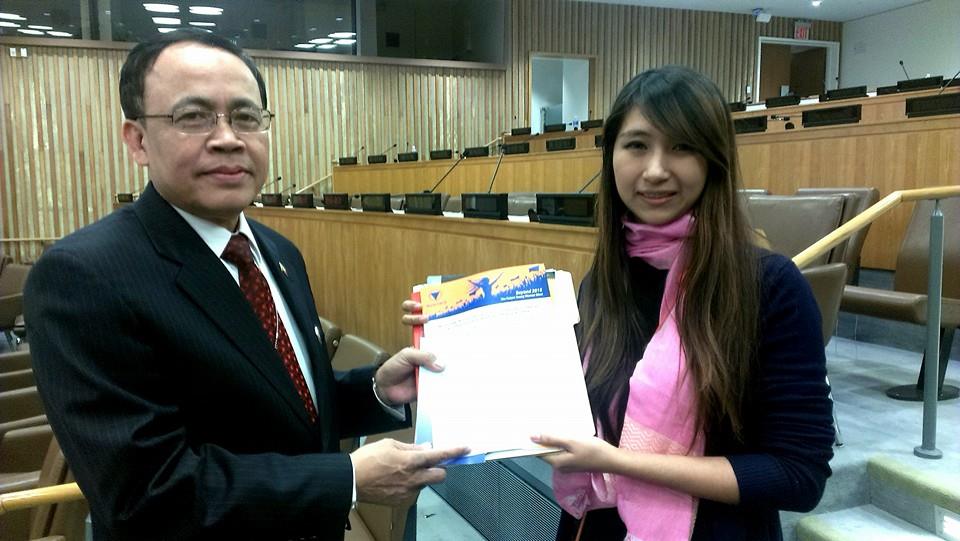 I went to the World YWCA leadership training in Bangkok in 2013. There I met a lot of other young women who were very active and working on the issues I wanted to work on as well. I was inspired by what they were accomplishing and I forced myself to do the same." Yadanar took the opportunities presented to her to expand her network and see what young women like herself were doing to create change. She was motivated to bring that back to her own community. Yadanar emphasizes that being inspired and daring to dream big was just the first step. She had to channel that inspiration into setting goals and working hard to achieve them.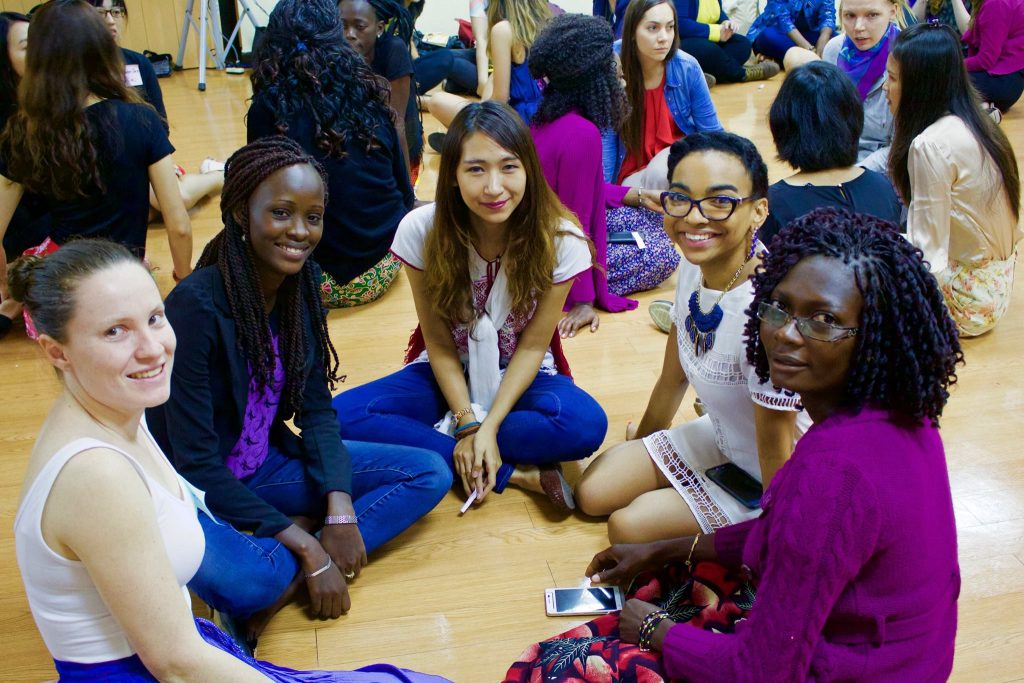 When Yadanar was involved in the YWCA of her home country, Myanmar, she was attentive to what women around her were doing for her community and especially for the effort to improve sexual and reproductive health and rights. She saw that if substantial progress was to happen, stand-alone programs were not enough, women needed to partner with their local government to influence and implement policy change. Yadanar learned these lessons from her local YWCA and believed she could make a lasting impact so she applied for an Australia Awards Scholarship to study public health in Australia and got it. In Australia, Yadanar's studies focus on comprehensive sexuality education and when she is finished, she wants to bring that knowledge back to her community and do research on how to improve sexuality education in Myanmar. In the meantime, she and her colleague, Grace from Canada, have already started to contribute to sexual education in Myanmar through an organization they started. The organization is called Nyi Ma Lay which means "little sister." They use social media and comic books to share evidence-based information on sexual health. Yadanar says that talking about sexual health is really difficult in her community, especially for young women. Yadanar tells us that "men and older women discouraged us to talk about menstruation and menstrual products. Also the subject of contraceptives and abortion are taboo in Burmese culture." However, Yadanar is persistent in her cause because she knows that learning about Sexual Reproductive Health and Rights (SRHR) helps young women claim their rights and avoid health issues.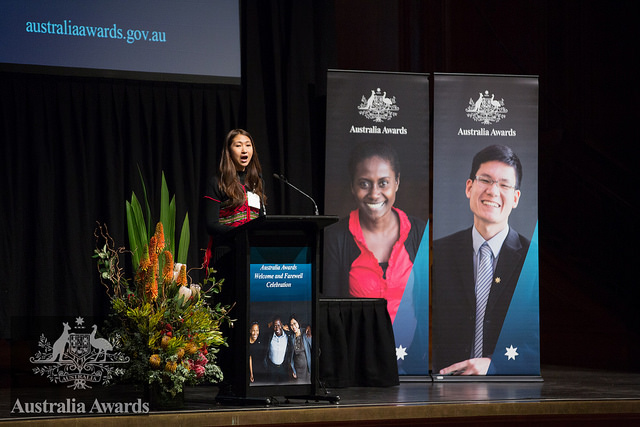 Throughout Yadanar's career and upbringing, she has enjoyed being a part of the YWCA community. When Yadanar was younger, she was a part of the intergenerational mentorship program at her local YWCA where women taught, guided, inspired, and encouraged her. They pointed her to opportunities such as conferences to attend and scholarships to apply to, and most importantly, they taught her to dream big. Now Yadanar is a mentor to younger girls and she does the same for them. She loves to see their confidence grow as they realize their worth, raise their voices and achieve their goals. Yadanar shared a story with us about a girl that she now mentors, "I saw myself in her; in the beginning she was really silent. I saw the transformation when she spoke to the UK parliament." Yadanar, and now her mentees, are beautiful examples of what can come out of a community of women who empower women, dream big, and work hard to realize their goals.
To get in touch with Yadanar and keep up with the incredible work she is doing, connect with her on LinkedIn and Facebook! 
This post was written by Olivia Haskell based off of an interview with Yadanar conducted by Ilse Nol. Olivia is an undergraduate student at Colgate University in Upstate New York studying International Relations and Religion. Olivia is an intern at the World YWCA office in Geneva during her semester abroad and is working in the Young Women's Engagement Team.
This article was taken from the case studies of YWCA young women leaders, compiled and written by Ilse Nol. A big thank you to Ilse for her dedication and volunteering and to all the young women that participated in sharing their leadership journey within the YWCA movement. Thank you for your inspiration!