Ceylan joined the World YWCA in 2018 with more than five years of experience of working with multiple stakeholders through her work in administration and executive assistance earlier. Born in Switzerland to a Zimbabwean mother and a Turkish father, Ceylan has embraced different cultures, communities and nationalities in its truest sense. At the World YWCA, Ceylan plans to utilize her passion for development projects and young women engagement into implementing effective programmes.
Here's what she shared with us:
Why did you become interested in working in a feminist movement? What issues are you most passionate about in this space?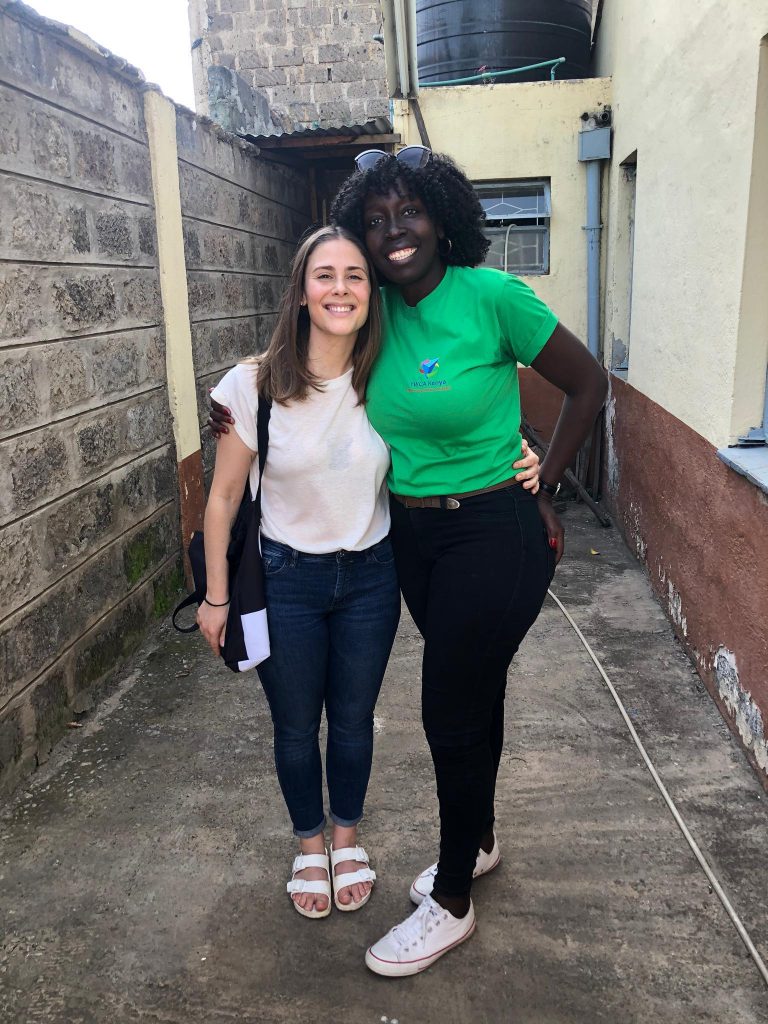 I have always been very passionate about women's rights. The idea of being able to contribute to such an important cause as well as having to work to provide for myself (being this amazing independent woman that I am) was the perfect combination. Although I wish from the bottom of my heart that the world did not lack, still today, such simple things as basic human rights for all human beings, I am proud to say that I am part of the solution. Amongst all the themes that we cover at the World YWCA, I am most passionate about climate justice as well as SRHR. In a nutshell, I don't like injustice and want to get rid of it!
As a key member of the Global Programming and Impact team at World YWCA, how has been your experience working with young women from all the corners of the world? What are the similarities and differences that drive the diversity?
Working with young women is definitely the highlight of my job. It reminds me daily of the reason I wake up every morning to keep on fighting injustice and inequality as best as I can. They are the heart of the cause, the present and the future, and my biggest inspiration. There are many differences linked to culture, religion, social status, age, and yet, every time I meet with them, the similarity is that we are all looking in the same direction.
You recently completed your diploma of advanced studies in project management. What part of the programme life inspires you most in your everyday life?
Yes, I worked really hard to obtain this last diploma. At some point, I thought I wasn't going to make it out alive. I was working full time and studying part time. It was a real challenge but I made it through. And it was so rewarding!
I think one of the most inspiring aspects of working in programmes is interacting and meeting with different stakeholders, because it allows me to really understand the strength and broadness of the movement. Throughout my time at the World YWCA, I have had amazing opportunities to connect and meet with young women from different parts of the world, to mentor them and be mentored by them.
In March 2019, I attended for my very first time the 63rd Commission on the Status of Women (CSW63) in New York. This global intergovernmental body exclusively dedicated to the promotion of gender equality and the empowerment of women, allowed me to work and network with inspiring young women champions from around the globe, even before the opening of this important gathering. It was a real thrill to be at the UN headquarter and witness the powerful and great work being done by women for women.
In October of that same year, I had the privilege to co-facilitate an SRHR & mental health training in Kigali – Rwanda, that brought together SRHR & mental health champions from all around Africa. What a week it was!
We finished this very busy year with a life-changing experience that was the quadrennial World YWCA Council in Johannesburg, South Africa. I was buzzing! The daily challenges to keep the ball rolling and working to ensure the participation and engagement of the 500+ participants representatives from 80 different counties was incredibly gratifying.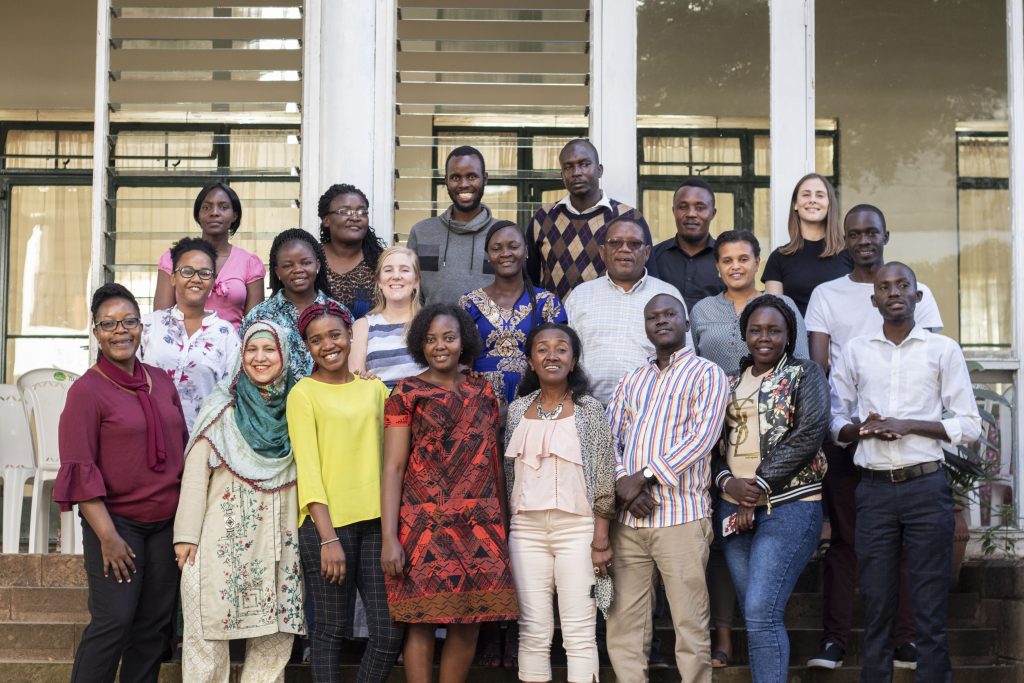 Early this year in February, I had the opportunity to visit the National YWCA in Nairobi – Kenya to attend the Y Programme Implementation Team training, where I met with partners and donors and consolidated knowledge on programme management. It was so exciting to learn and share knowledge and experiences with my peers!
I look forward to the upcoming new adventures that will come my way, hoping to connect, meet and engage with more inspiring youth throughout my work and journey at the World YWCA.
Can you share an incident from your life that inspires you every day?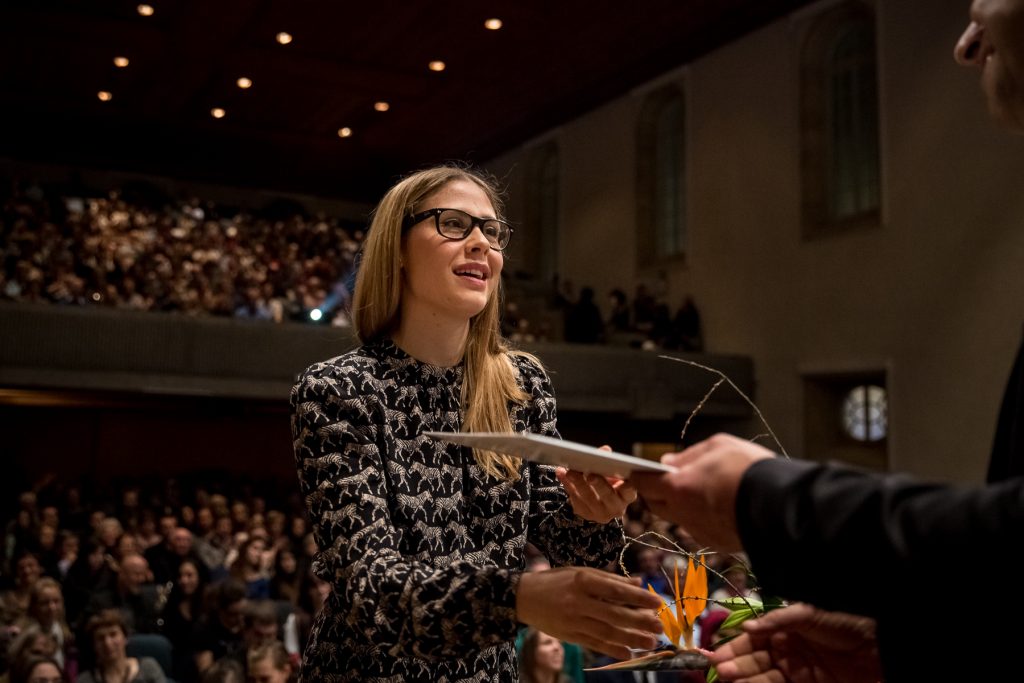 At the end of my first year of high school, I was told by my teacher that I wasn't smart enough to attend university. I got held back and felt like a failure. From that year on, I swore to myself that I would go as far as I desired and get back up if I ever fell again (which I did several times!). I stopped comparing myself to others in order to create my own path and I feel damn great about it now, almost 20 years later.
During Quarantine, what do you think has been the most challenging thing about working from home? How do you navigate that?
To me the most challenging aspect is trying to keep a healthy and balanced routine. Having all of your work at home can make "clocking out" difficult and I believe it is important to try and separate professional from personal as much as possible. I am lucky enough to have a separate room to use as an office, so when the day is done, I just shut the door until the next morning.