Story shared by Saroj's son, Vineet Lal:
My mother, Saroj Lal, who passed away recently at the age of 82, was a pioneering force in Scottish community and race relations from the 1970s to the mid-1990s. A passionate campaigner and trailblazer for equal opportunities, her tenure as Director of Lothian Racial Equality Council (LREC) placed her at the very forefront of race relations during a period of immense political and social change. A lifelong feminist and champion of women's rights, she made an invaluable contribution to the early work of the YWCA in Scotland, especially in terms of engaging with marginalised women from minority ethnic groups.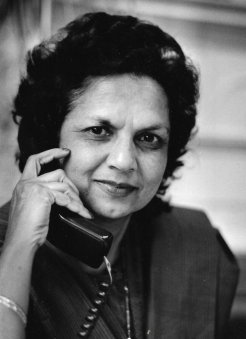 During her sixteen years at LREC, she was never afraid of taking on the political establishment or local authorities in order to question the status quo. Saroj engaged with a dazzling range of public and third sector agencies – including the Home Office, National Health Service and police force – to uphold the rights of the disadvantaged and the voiceless, from vulnerable refugees and asylum seekers to isolated women affected by domestic abuse. She fearlessly battled institutional racism and ingrained sexism, campaigning for, and successfully bringing about, strategic change across the statutory, private and voluntary sectors. It was a mark of her standing and stature that in 1986 she became the first Asian woman in ­Scotland to be appointed as a Justice of the Peace.
Saroj was born in Gujranwala (then in British India) in 1937 and her early years were marked by the turmoil and turbulence of Partition. She was the youngest child of Behari Lal Chanana, a Congress Party politician and freedom fighter in the struggle for Indian independence. Her father's forward-thinking views on the importance of education for women would influence her throughout the rest of her life.
In1962 she graduated with an MA in economics from Panjab University in Chandigarh and taught briefly before her marriage to Amrit Lal, who had studied engineering in Glasgow in the 1950s. The couple eventually migrated to Edinburgh in the late 1960s where Saroj combined raising their young family with furthering her education. From 1969 to 1970 she trained as a teacher at Moray House College of Education, becoming Edinburgh's first Asian primary school teacher at South Morningside Primary where she taught from 1970 to 1973.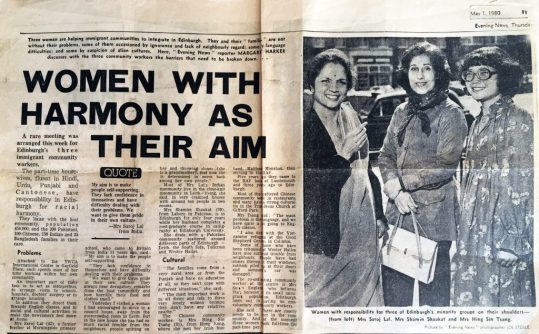 In 1973 she began volunteering with the YWCA Women's International Centre, leading to the post of community worker with its successor, the YWCA Roundabout International Centre, where she developed her skills through the mentorship and guidance of Sheila Dhariwal and Susan England. Engaging with minority ethnic groups honed her innate sensitivity to their issues – especially those of women from Edinburgh's Sikh community, with whom she would form a lifelong bond – and in 1980 she moved to LREC, becoming Director in 1990.
The scope and scale of her remit at LREC was all-embracing: from immigration and nationality, education and employment, social work and housing to hospitals and hospices, fostering and adoption, and her groundbreaking work with Lothian and Borders Police. This was all the more remarkable given what was, at the time, a male-dominated world. Yet she clung to her feminist principles, winning the trust of orthodox families and encouraging Asian girls to pursue higher education by creating the Asian Cultural Girls' Club and the Continuation Course at Telford College. Long before #MeToo and #BlackLivesMatter, Saroj was well ahead of her time.
She was the powerhouse behind numerous initiatives to improve the lives of Edinburgh's ethnic communities and cater for their evolving religious and cultural needs: she secured funding for Milan, a support group for older people from South Asia, and was the driving force behind the Edinburgh Hindu Temple as well as a dedicated riverside site for Hindus to disperse their ashes.
A passionate advocate for ethnic arts, she inspired a new generation to learn the sitar (which she had studied at university) and classical Indian dance (leading ultimately to Priya Shrikumar's formation of Dance Ihayami), and helped to programme the 1986 Commonwealth Arts Festival. After retiring in 1996, she continued to campaign on women's issues as Chair of Nari Kallyan Shangho, a project dedicated to supporting South Asian women.
Always impeccably turned out in her trademark sari or salwar kameez, Saroj tackled her many challenges with characteristic verve and determination, becoming an authoritative – and inspirational – figure in the constant struggle for equality, justice and fairness for all. Her wide-ranging achievements have left her adopted city of Edinburgh – and Scotland – with an enduring legacy which continues to enrich the lives of so many.
Among the many tributes, Kaliani Lyle, former CEO of Citizens Advice Scotland and the Scottish Refugee Council, said:
"It was on her shoulders that many of us stood in the fight against racism in Scotland. We listened to Saroj and we learnt."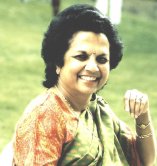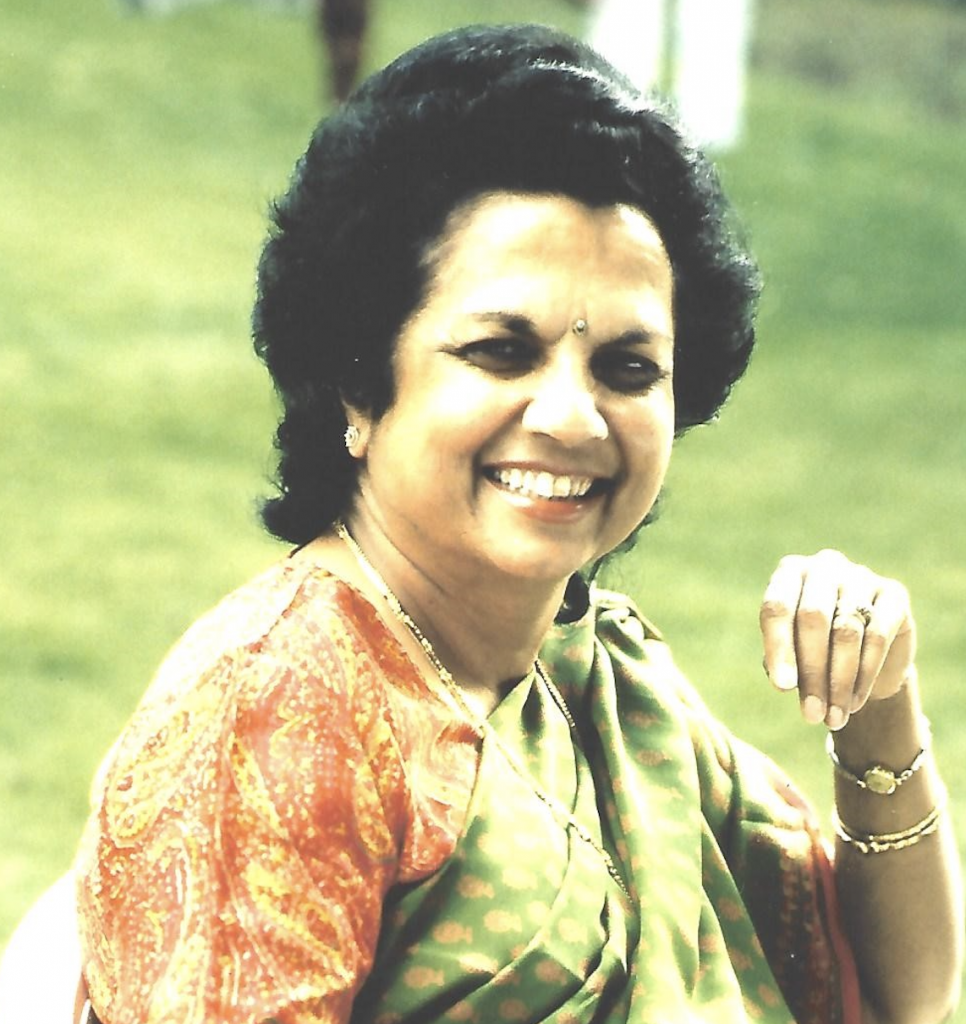 ---
To hear more about Saroj's remarkable journey, click here and listen to her son Vineet speaking on BBC Radio 4: "Last Word": Saroj Lal, the Indian-born teacher who played a leading role in campaigning for racial equality in Scotland.