Read powerful stories from YWCA leaders in Ukraine where the invasion by land, sea, air and cyber attack has put the lives of Ukrainians in great peril.
These stories are part of the YWCA's #BulletAndDove witness accounts from women, young women, and girls fighting for human rights in conflict and war zones, actively driving peace and justice on the ground. Stay tuned on our social media channels for more stories from Ukraine.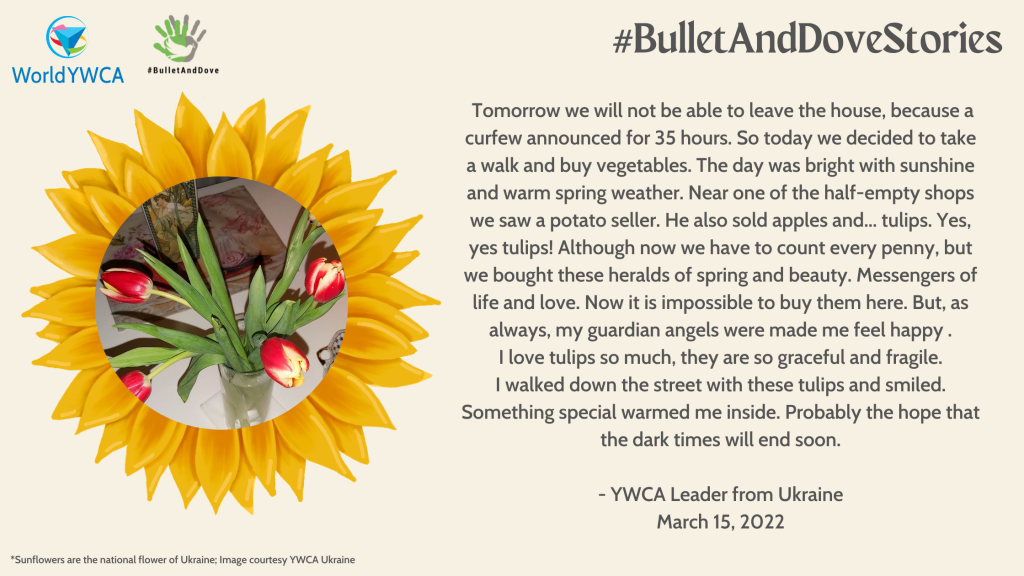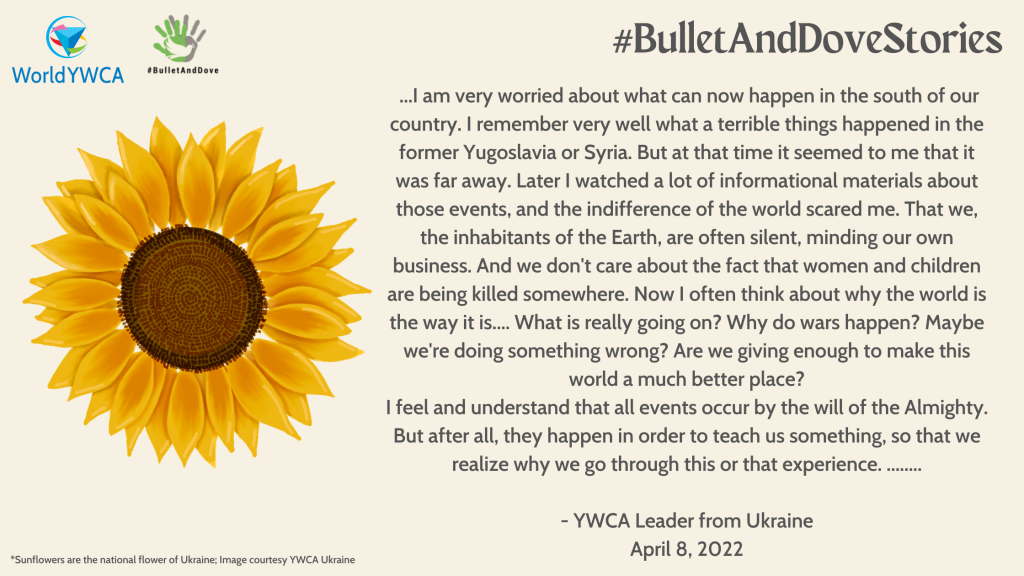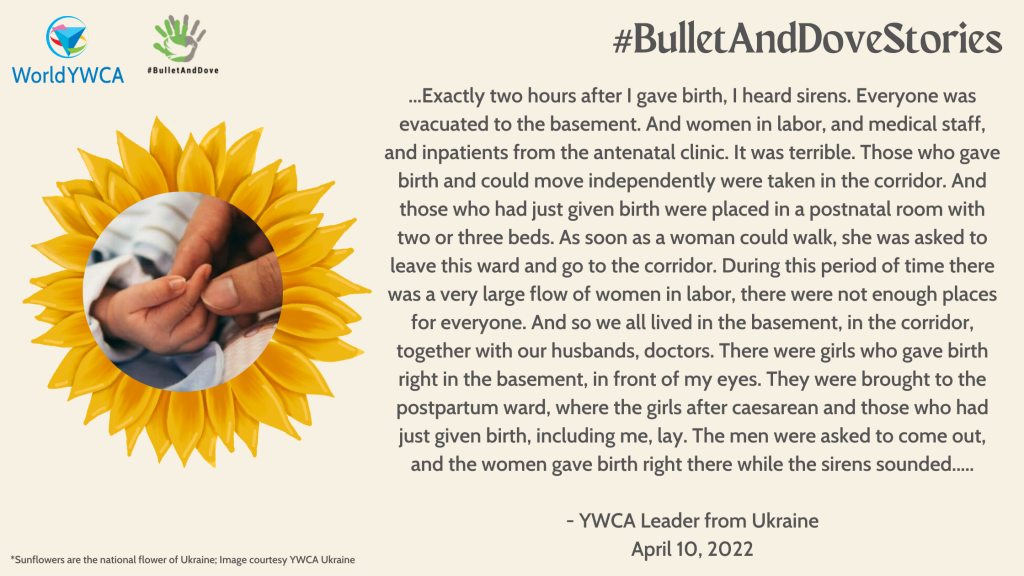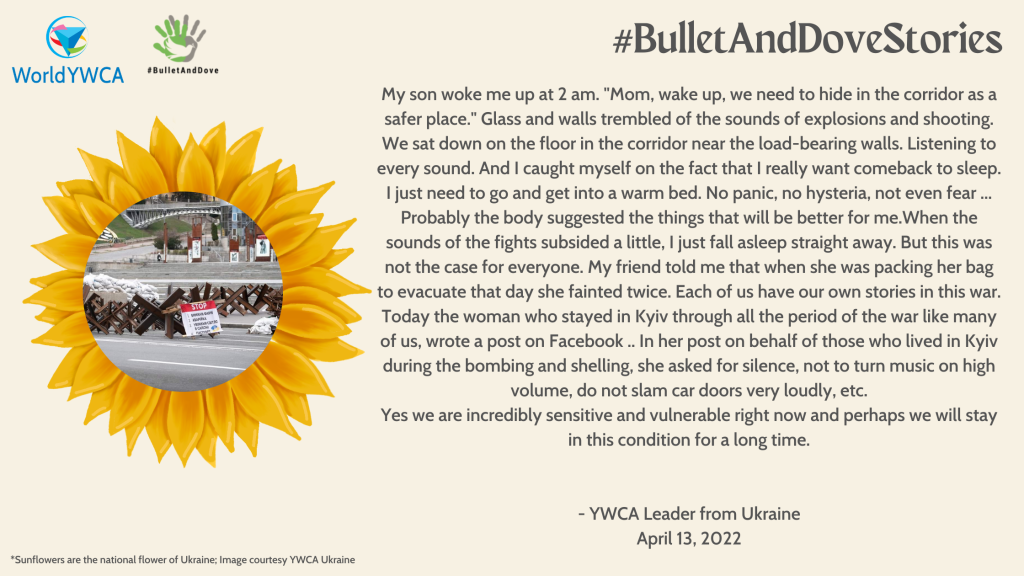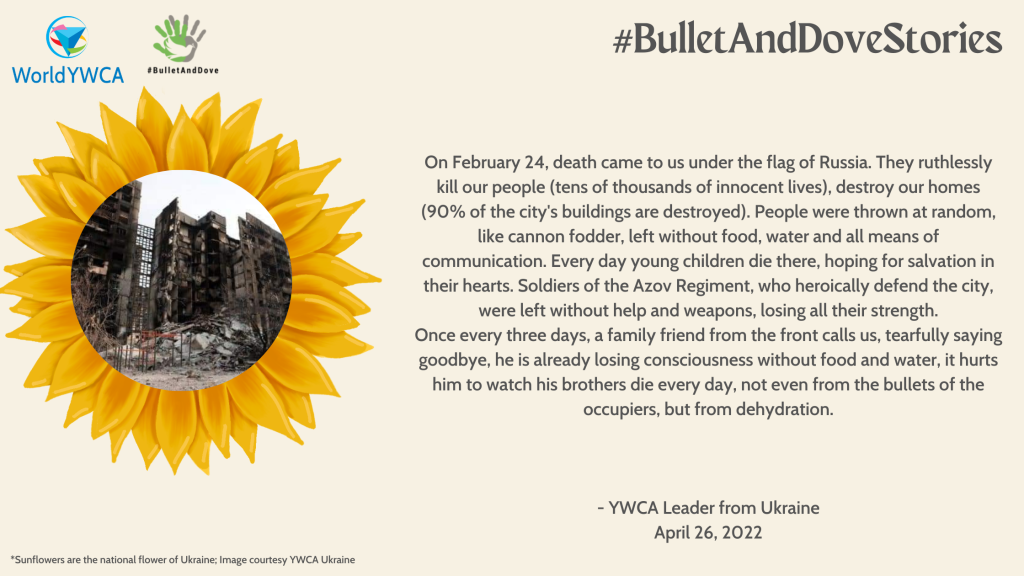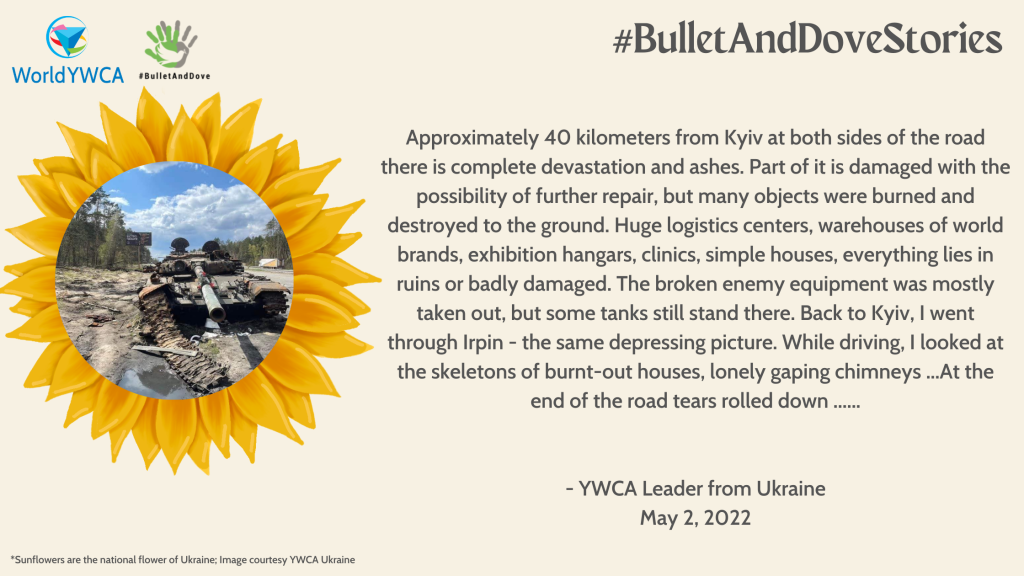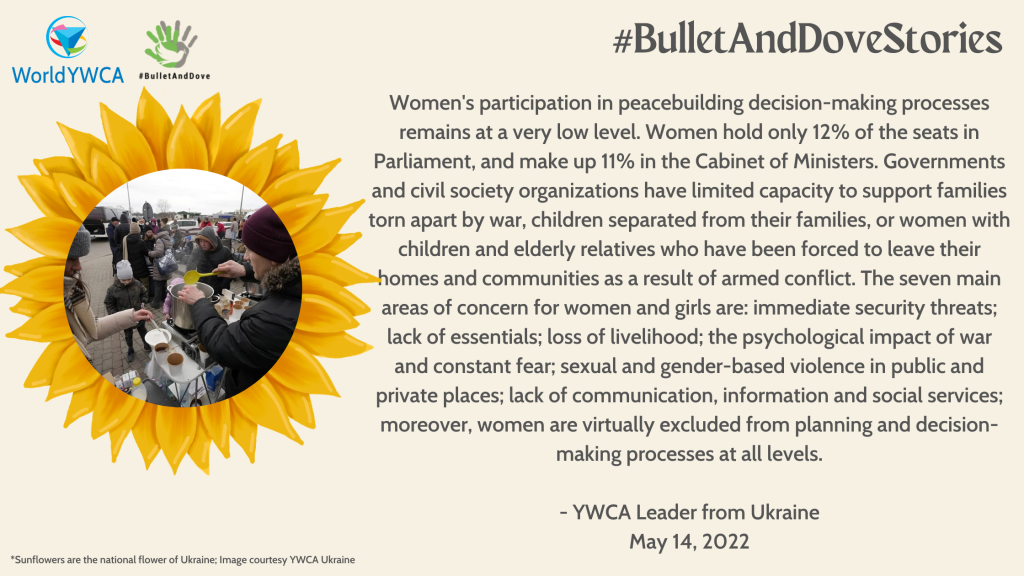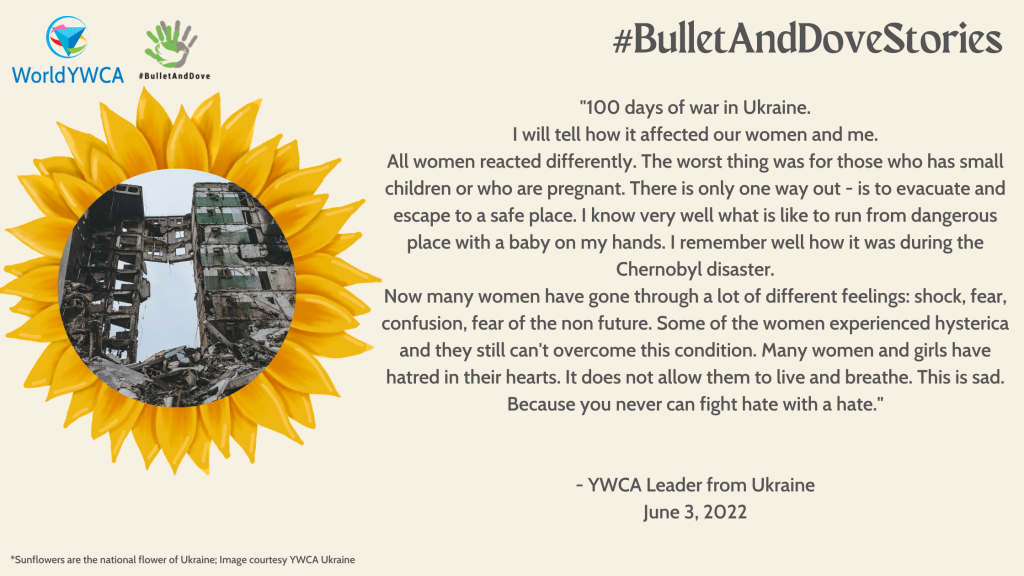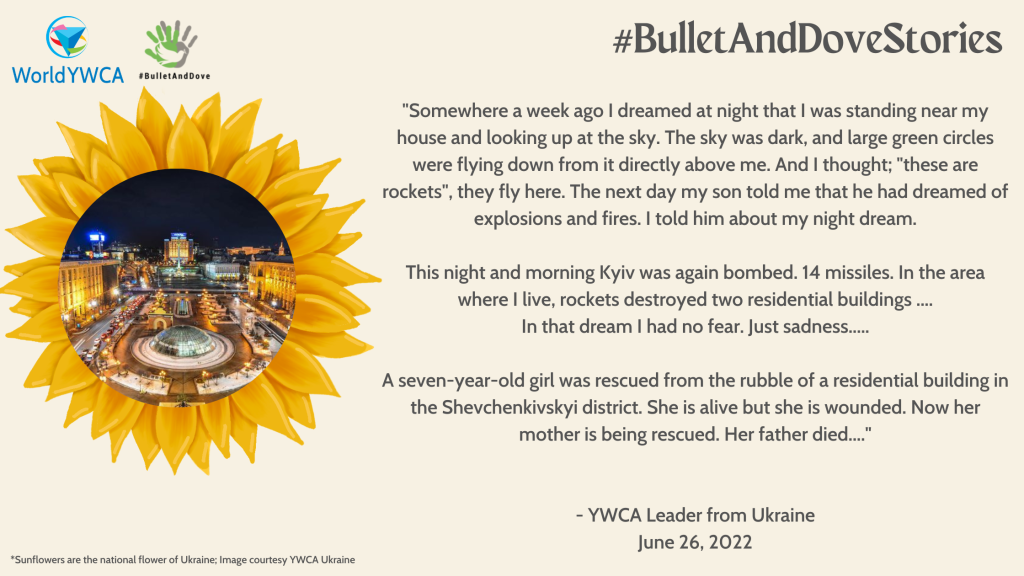 Read more on the latest updates from YWCA Ukraine here.
---
Read World YWCA Statement on #StandWithUkraine