Esther Janine Zehntner, a native of Switzerland, living in Basel, joined the YWCA movement as a young girl around 70 years ago. "Joining YWCA movement? It just happened", she says. From that young girl in YWCA of Switzerland, she moved across to many positions, locations and experiences, only to be back now in Basel, still member of the YWCA, at the age of 78. She plays many roles – a leader, donor, supporter, friend and storyteller- sharing her talent, experiences, knowledge and resources with the YWCA movement.
World YWCA got to interview her as she sat in her beautiful flat in Basel, Switzerland, at the border to France and Germany, overlooking the city and the hills all around.
Let us start with a little nostalgia. Tell us about your journey as a girl, young woman and then a woman with the YWCA movement.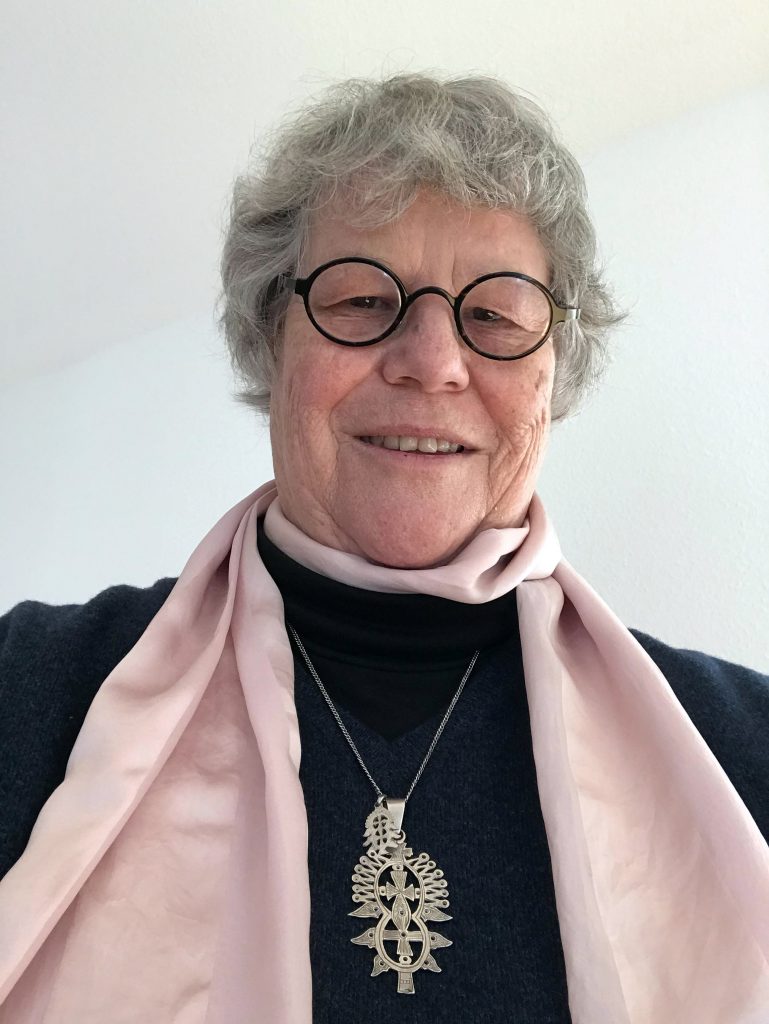 Joining the YWCA movement "just happened" 70 years ago. The relationship as a young girl to now as a woman still goes on. I have played many roles within the YWCA movement. I started as a kid in summer and winter camps, became a youth leader, the local youth secretary, was in charge of many camps. I got trained and trained others. From local level to national and international level were just other steps. I took up multiple roles and positions in the YWCA (National President, international oversea staff in several countries in Africa.) – including something that I never thought I would – finance work, I ended up even being the treasurer of a YWCA hostel!
What I experienced at the YWCA in person, was unique and valuable in its own way. I learnt that as a leader, I must be a friend of the children; and as a teacher, I must remain a guide for knowledge, ideas and training. From my experience at the camps, I moved on to study and get education, where I realised that education only gave me concepts to understand the experience that YWCA provided me. On committee level you have to remain a partner. Now I am back to roots with the YWCA, as a friend of the movement, sharing – my time, my resources and also in whatever capacity, my money. This has been an interested give and take. The movement benefits from my leadership and knowledge and I benefit from the experiences and leadership opportunities the movement provided and is still providing me. Not everything I did was good or successful, some ended or caused confusion. When you act you can end in a "blind alley, have to turn around and face your mistakes, hard but helpful.
What according to you is the biggest strength of the YWCA movement?
YWCA movement is like family, a kind of patchwork family. When you are a part of the movement, you are in it – personal, professional and more.
It is like a ground level, where women, young women and girls get the opportunity to be a part of this worldwide network, have the opportunity to shape their leadership journey, no matter when they join. It is women for women ….. local, national, regional, global – movement, members, institutions, schools, hostels, advocacy groups, faith institutions and even governments. To me, YWCA is a true example of an inclusive world. No matter what you do in the YWCA, you are always connected to the roots.
At the World YWCA, we believe in the power of young women for transforming power structures. We know that when we invest in leadership of young women, transformation can truly happen for many domains. Why do you think someone should invest in the YWCA movement, sharing and donating towards building the movement like YWCA?
YWCA in its most flat manner, still is a structure that makes you believe in structures. Structures which help women transform power dynamics and be the champions of their lives. Investing in the World YWCA doesn't necessarily means donating money. Being a friend, connecting more members and friends to the network is such a strong part of investing in the cause of transforming power structures. One can be anything to the YWCA – engage anyway, for shorter or longer duration, and still give to the YWCA.

But, why would someone give to the YWCA? I believe that there are two kinds of people investing in the YWCA – those who believe in the cause of young women leadership and those who donate to initiatives and issues connected to women. If you are here to invest in the larger cause of young women leadership being critical for changing the world, this is closest to best to what you can donate to. You are truly helping transform power structures by investing in the World YWCA young women leadership approach. On the other hand, if you are donating for a cause, an issue, that is connected to women, the grassroots and locally driven reality of the World YWCA is what ensures action oriented functioning. Which means, the reason you are here is very critical and an organisation for women, by women, is the best place to invest. …. women are the DNA of the society.

Sometimes, it is much easier to give for a cause than for the leadership element because leadership isn't immediately tangible. However, the long term impact of investing in young women and women leadership goes way beyond in terms of reaping the benefits. Investment in leadership of women means you are investing in something which can be a revolution for women. I am a firm believer of investing and donating in women leadership initiatives as now more than ever we know that the world needs women (leadership) to create change. My experience in donations and finance has helped me ensure that whenever I donate to World YWCA, I do an open donation, not associated with a specific cause but directed towards leadership to keep the systems of the movement running. In a world where everything we do is political, investing in leadership by making open donations, is the way to create systems which are constantly transforming structures.
How do you feel the movement can move with the changing times?
Let me share an example here. Many decades ago, during a YWCA Ski Camp, in our free time me and two other leaders went skiing, downhill on an official piste. We saw an avalanche coming down on us. I turned to my team members and said "Let's save us behind the trees we see down there". Suddenly, the avalanche overtook us, moving like a flying carpet around us, while we stayed on surface. That was a very dangerous moment. We were able to cross out and hide us. Shaken and shocked, in few minutes, we collected ourselves, calmed down and all three of us took decision to alert the Skilifts, the authorities and our camp. We were able to survive because we acted on time. But, we also first comforted ourselves and then took wise, collective decisions of going in three directions to further prevent catastrophic impacts. This story and the learnings have helped me throughout my life.
How does this story connect to the question? Sudden changes are happening all the time right now. There are burning areas of work around the world. And at this time in the world, this movement is what world needs right now. It is critical to improve with times. Communication changes have definitely made life easier now. But these principles of remaining calm, acting on time and ensuring further disasters can be prevented on ground is what the movement taught us. These stay core to how the movement is not scared to act. No course, no education can teach you these principles of managing crisis which this movement taught me. Adapting to new changes is what movement must do, keeping the core values on surface – and then share the experience.
In your experience, how do you think can the world better support women and young women?
Women have a cluster support approach. And YWCA women definitely follow this approach. I believe that for … better support young women and girls, we need to truly ask them about the future they want. A true engagement and consultation process is core for us to co-develop a future that should be, for them, according to them and by including them. The world needs to stop telling young women what they need to do. … Young people, including young women today are aware of their needs, dreams and wishes and have the calibre to make them happen. What we need to do now is to move together in clusters in supporting them. What is critical of this cluster approach is that it dwells on mutual respect and operating together. Nobody knows it all – collaborative approaches are the way forward. This is truly how the movement needs to operate.
Can you share an interesting story on how your journey with YWCA shaped your life and transformed you?
I was the first young woman National President in Switzerland YWCA who was elected under 30 years of age. This was back in 1969 when that had not happened anywhere else in the world. The history of this landmark in my life is very interesting as it was back in days, 1968 after the so called student unrest. It changed structures in the societies and had left resentment in the Swiss YWCA too. We young members of the National Youth Commission were not at ease with our National Committee where a few nice women had sat for too many years. The National President was at the end of her term. It was time to change. A working group of us "turned the inside out, restructured the YWCA und wrote a new constitution which we correctly presented to the Board. This was surprisingly accepted, revised and brought to the General Assembly. I thought, the working group would stand for election to this new Board but they thought they had done the work by making things move. I was the only one to face the consequences of our doing and was elected as acting Nat. President for two years. When this happened, World YWCA in Geneva called me to share with them all that had happened, I was put through my paces.
Elizabeth Palmer used to work with World YWCA back then. She really liked me for my fierceness. She said, she saw courage in me. Over the years I got multiple responsibilities through her. She had confidence in me. I had the chance to assist YWCAs in 10 countries in Africa (1971-1979), not projects, no, their own programme! I was everywhere accepted as one of them. This truly transformed my life for better and created an amazing life for myself.
I think it is critical to understand that strong leaders that come from YWCA do not feel like queen of the state but focus on building organisation that stand out with strong advocacy agenda for larger good. I truly wish that globally, YWCAs continue to become more open in trying different approaches of shared leadership.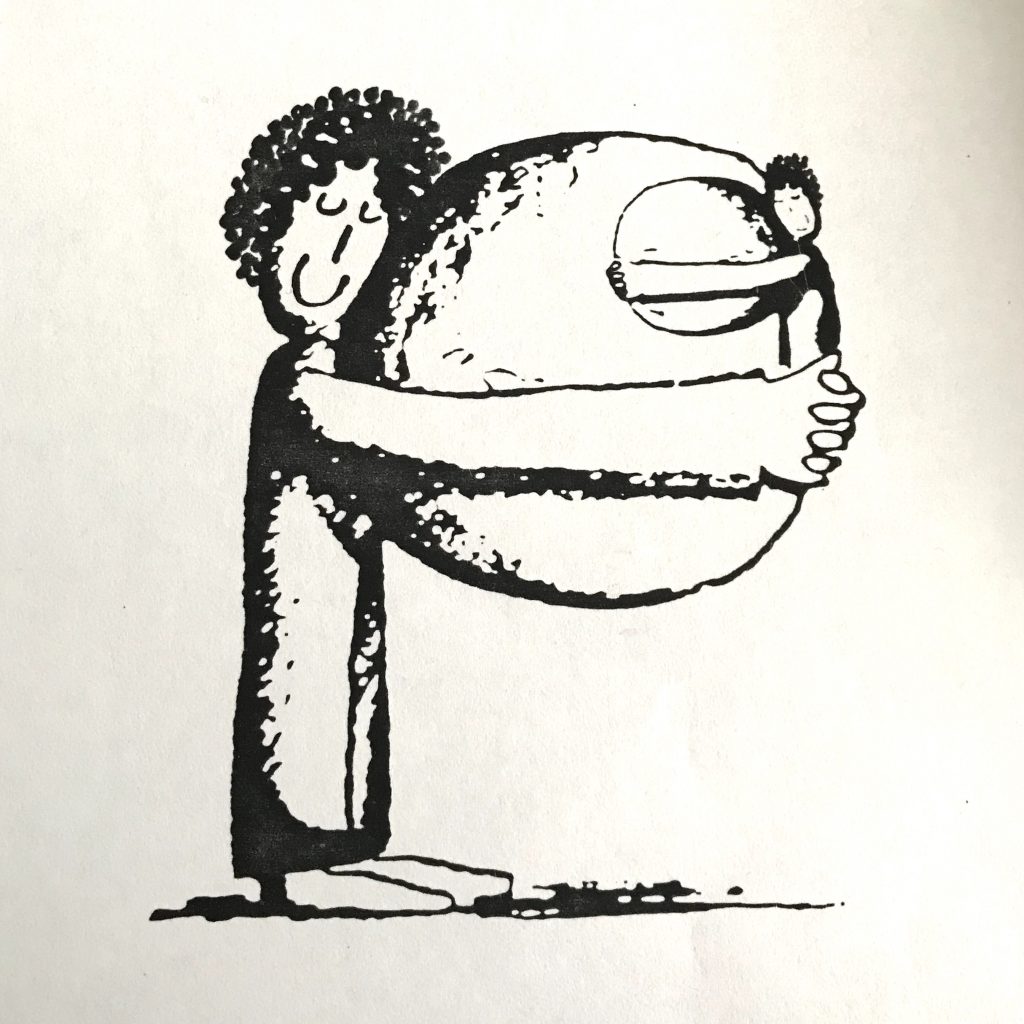 Please share a few sentences of wisdom with the women and young women of the movement?
There are two slogans that have guided me whole of my life- "Make wide the space of your tent." (Jesaja 54.2) and "The political woman stands neither right nor left, she walks!" I request women all around me to continue to have the courage to learn, change, lead, help, support and share in solidarity and sisterhood. There is so much we can learn from each other. Accepting each other is critical to ensure we create a non-hierarchical functional flat structure where every participates and feels a need to contribute to make the world, a better place. This way, we all feel one with the World YWCA.