Young women leaders around the world are championing the causes of youth by overcoming multiple barriers, smashing patriarchy and moving beyond the challenges that have bind them. Here we interview, one such powerful young leaders from Asia, who has been a trailblazer for youth leadership,
Originally from Sri Lanka, Jayathma Wickramanayake was appointed as the United Nations (UN) Secretary-General's Envoy on Youth in June 2017 at the age of 26 . She is the youngest senior official in the UN and the very first woman to hold this position, working to expand the UN's youth engagement and advocacy efforts, and serving as a representative of and advisor to the Secretary-General.
In her home country, Jayathma was instrumental in creating the movement for civic and political engagement of young people, especially young women with her initiative called "Hashtag Generation". As an advocate for global youth development on multiple international platforms, she was the first ever Sri Lankan Youth Delegate to the United Nations. She was also the youth lead negotiator and member of the International Youth Task Force of the World Conference on Youth 2014.
As a youth leader, and an inspiration to women all around the world working on the four key areas of sustainable development, human rights, peace and security and humanitarian action, Jayathma is a leader in truest sense. Given the pandemic and the impact on youth, she has been actively promoting young leaders through her blog.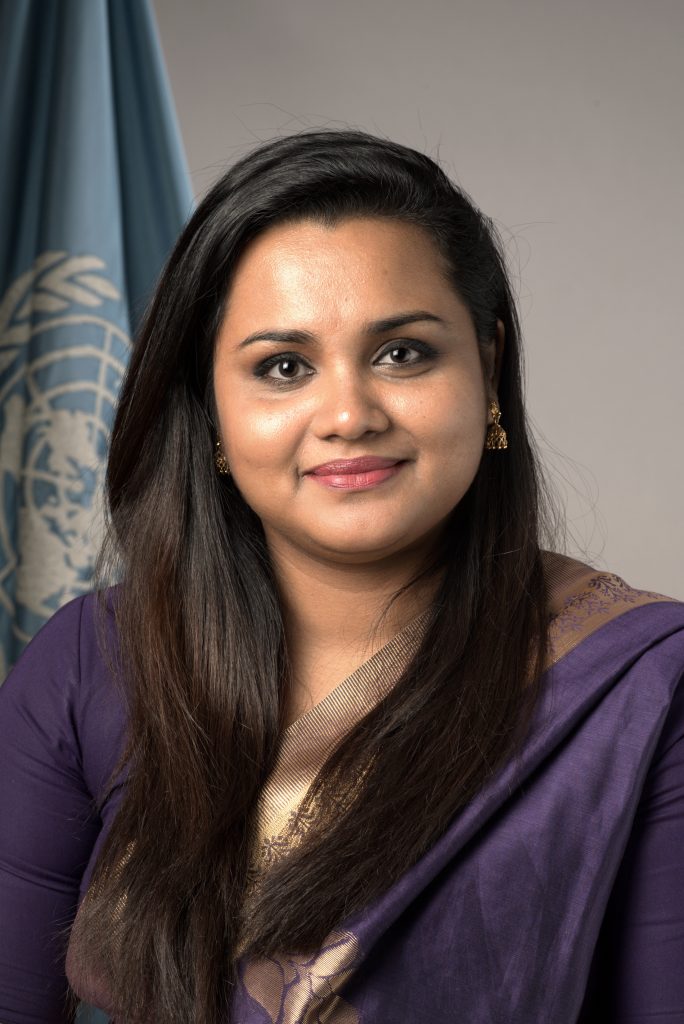 What is she as a youth leader and advocate? The World YWCA She Speaks team had the opportunity to speak with Jayathma via video call, and this is what she shared with us:
How did you first become involved with youth development and engagement, and what drove you to pursue a career in this field?
I was born in the southern part of Sri Lanka and at that time, my country was under conflict. It made a direct impact on our lives and it was only until I was 19 years old that the conflict finally ended. I remember many bomb attacks and threats, and every day in the news you would see violence and how the conflict was dragging the country and the people away from achieving its potential. I used to feel scared and frustrated, but at the same time what upset me most was the fact that this conflict could be resolved by dialogue instead by violent means.
When I was 13-years-old, I wrote a poem to a national newspaper about the importance of peace, especially for future generations. After that I started writing my own essays, letters, and even a small book of stories. That was the starting point for my activism. Circumstances led me to understand issues surrounding youth of the country and the globe. But what was inspiring was to also find solutions being driven by young people. As I studied and became a civil servant, this journey shaped up towards working for development and human rights based work. From there to now, it has been a journey into where I am today and working with young people has been a passion.
As a young leader, you must have gone through a number of challenges. Can you share some of the challenges and how you navigated them?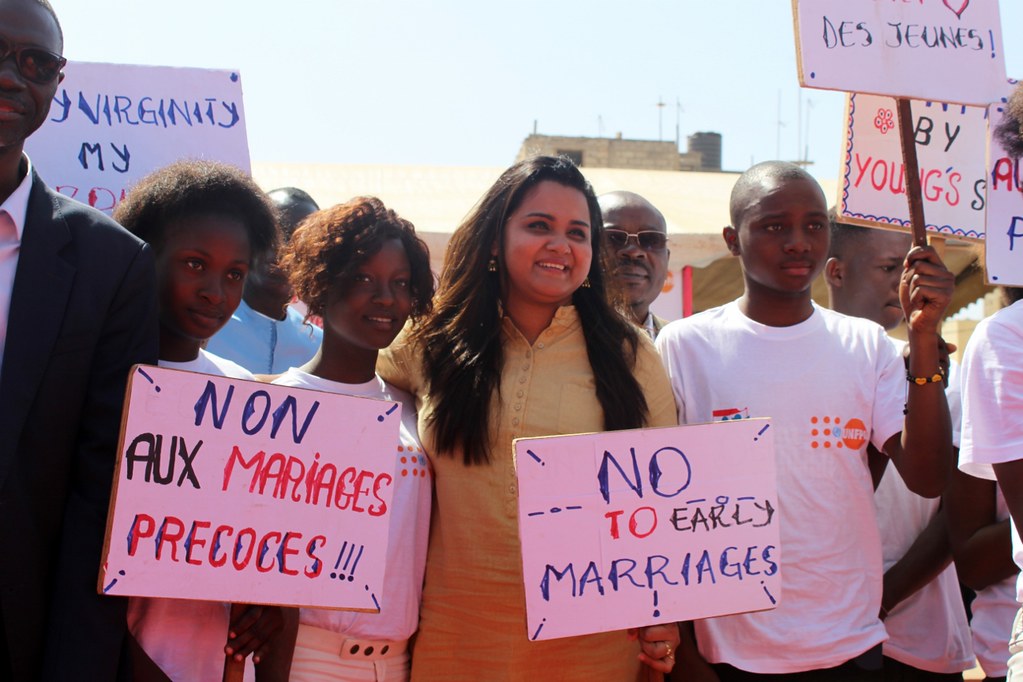 Being a woman and that too, a woman of color comes with its own set of challenges. I grew up in Sri Lanka, in war, in a patriarchal society. In our community, very often the expectation is that women should be able to have sons so they can "carry the lineage". And as a family of three girls, my parents were bound to receive a lot of social pressure on traditions around having a son. I feel that I am extremely lucky that both my parents never made us feel any different than boys. I feel that first level challenges come at family after self. And that was transformative and extremely supportive in the time it happened, in a society in which promoted toxic masculinity.
As a young girl, I witnessed how difficult it was for my parents to send me to study and keep pushing for my further studies given my high performance in school. I remember how scoring high grades helped me get into a better school on scholarship. That meant moving to another town for further studies. The way they supported me, despite the backlash from community, was core to my development as a young leader.
Growing up, moving into different roles, I have only seen how challenges have grown. As a woman of colour, seeing the bias people live with on leaders, positions and colours isn't shocking but still surprising. It is one of the biggest challenge I saw, and it took me a while to deal with it and call it out wherever be.
We must thrive to continue creating a support system for young women leaders to feel confident in their positions and not be afraid to lead.
What are the main barriers to youth participation? What according to you has change in the dynamic when working with young people and youth organisations during the pandemic?
The first thing that comes to my mind is capacity building. But capacity building for who? In my experience, youth organisations often have more capacity than the UN or people that are working for UN institutions. I believe that sometimes it's about the capacity building of the institutions, for them to be able to understand how grassroots, youth and feminist organisations work. To change their very rigid models to a more fluid flat structure and be able to work with youth organisations hand in hand is one of the biggest barrier to more active, proactive and engaged youth participation. It is more about listening and actively giving them platforms to act and advocate towards action. Their capacity isn't necessarily an issue. And this evidence has only grown during the pandemic.
When the pandemic started, we knew it will be devastating for youth. But, youth organisations were actually the first ones to take the pandemic seriously. I remember that early in the year, the youth climate movement were the first ones to start shifting to operate online and giving a virtual response to the situation. It was youth organisations that were very quick to adapt and go digital. Taking leadership to provide support in communities and becoming an important part of the global response to COVID-19 was visible in the youth community.
And why so? It is the way they operate. Youth organisations do not have very rigid uptight structures. Instead they are very agile, flat and very democratic in the way they make decisions with ownership in their communities. Instead of trying to get youth organisations to fit to the models of civil society, our efforts should go into supporting these other powerful youth structures and innovative formats that are generating such a big impact, especially during COVID-19.
We have seen how there is a pressing need to include young people in decision making processes. Do you think there has been a change in terms of involvement of young people in decision making in the past years?
Where are we and where do we want to go? This is the question I always ask myself when we are doing the annual planning work at the Office. Compared to 2010 – 2011 when I started becoming more involved with international youth work out of Sri Lanka, definitely I have seen some progress in terms of youth engagement, particularly in the UN processes. But it is for sure not enough.
I remember in 2014 when my predecessor Ahmad Alhendawi convened a global forum for youth policies, there were about 40+ countries with concrete national youth policies in place. Currently, there are 150 countries with policies and national guidance for comprehensive youth development. This is a great first step. The next question however is on how these policies are being implemented. The progress in terms of creating awareness and raising the bar for setting policies in place has definitely been a good sign of success.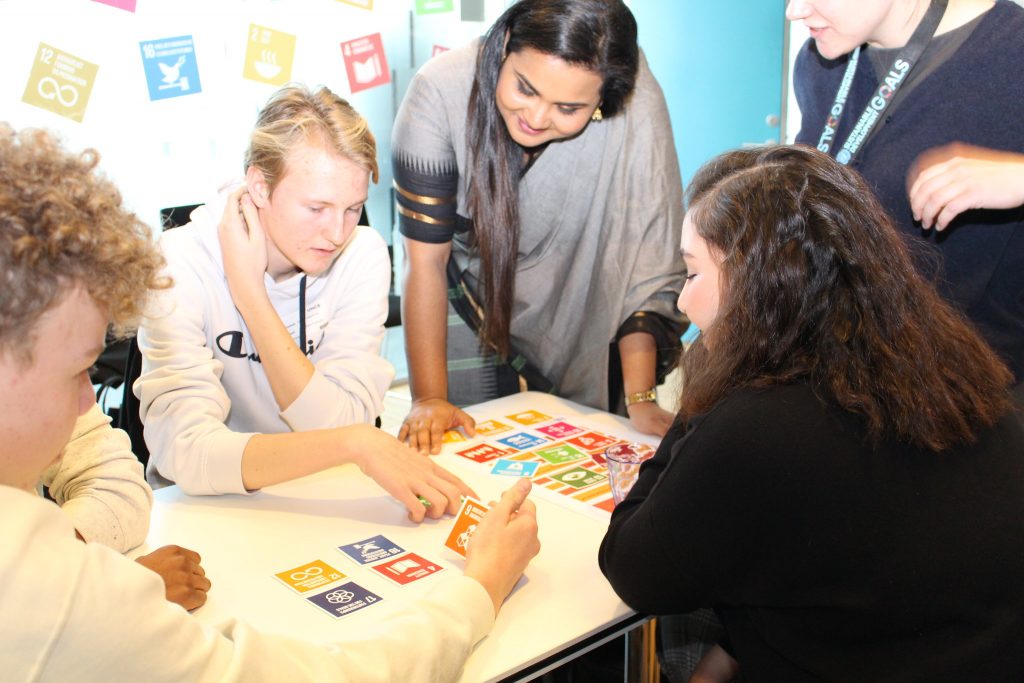 At the global level, I can say very proudly that in my first year in this position, I was able to work on the first Youth Strategy for the UN. It is extremely practical approach being implemented by UN country teams around the world.
The first two years was about looking at this strategy and getting it across the UN system, and creating the tools for implementation and monitoring. The coming years it will be about holding country offices and UN agencies accountable and monitoring how they are implementing the strategy.
It is a pleasant change to see more youth being included in meetings with heads of governments. But, the reality is that we still don't have concrete seats or vote for civil society as decision making bodies. At the least, when it comes to multi stakeholder engagement, there is an increase in youth involvement.
At national level, countries like Denmark and New Zealand have established youth advisors' councils, particularly on issues like climate change. Institutional platforms are being put together to include young people in advisory and consultative processes. However, when it comes to decision making process, we still have a long way to go towards engagement.
In the next steps, we must focus on advocating for more young people, especially young women, to run for leadership positions, with emphasis on removing legal barriers. We have so much momentum on the advocacy side, but it's time to get into decision making too.
What is the most fulfilling part of your role as the UN Secretary-General's Envoy on Youth?
Being the UN Secretary-General's Envoy on Youth has been a very humbling experience. Every time that I speak and interact with young people, I learn so much and am able to better understand their realities.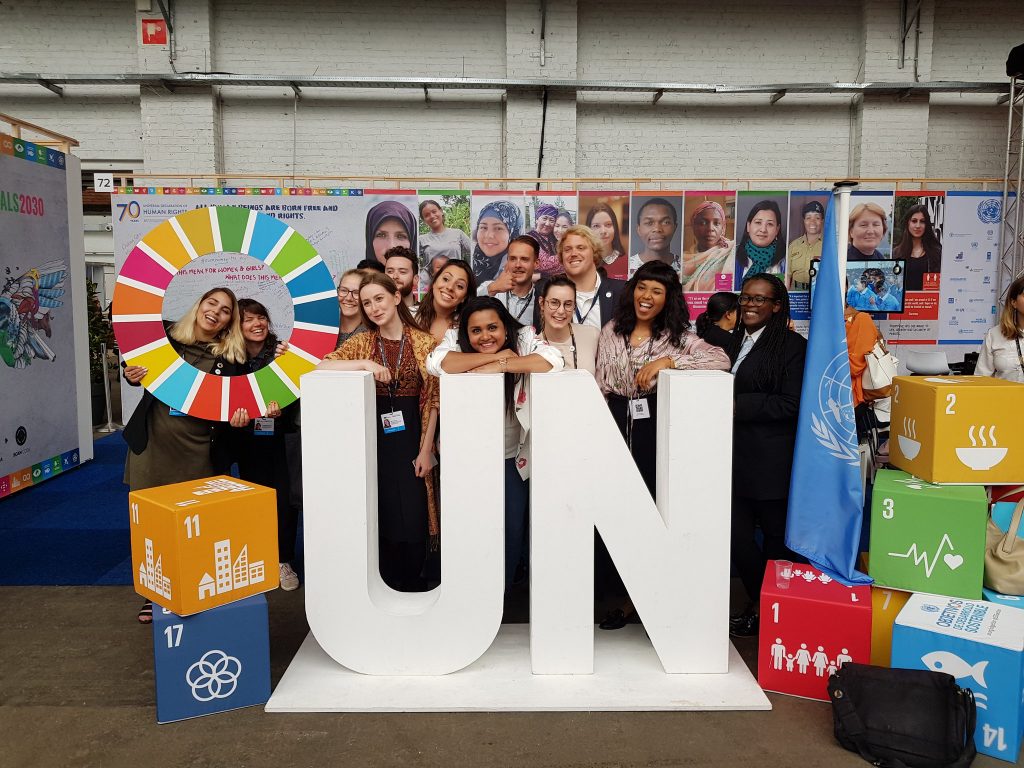 Some of their experiences also resonate a lot with me and the work I did when I co-founded a youth organisation. Struggles that youth organisations face, like access to funding, remind me every day of the issues that I faced and I feel more and more responsible to speak on their behalf and work towards removing the barriers binding them. When I visit countries to meet the head of state or ministers, I usually try to bring the national youth council or youth organisations with me to these meetings.
Often these youth organisations come to me and share that people agree to meet them only because I am in the meeting. Otherwise they wouldn't have opened their doors for them. It should not be like this. Leaders should have constant communication with these youth entities. However, I am glad that with this position I am creating these much-needed bridges and opening more opportunities.
What inspires your work and commitment towards youth development and engagement?
Now a days, young people are still being tokenised and narratives that perpetuate negative stereotypes of young people are still present and very much reinforced. These become barriers to advance my work in and out the UN. It can be very frustrating. But when you round it all up at the end of the day; the work that young people do, the impact that they make, and the need for their work to be amplified and connected to global processes, it weighs out my frustration and keeps me going. That is truly what makes me constantly look towards the positive direction of meaningful youth leadership.
---
Follow Jayathma Wickramanayake and the UN Youth Envoy on Twitter.
To learn more on the UN Youth Envoy check their website.