"Peace and justice are two sides of the same coin." Dwight Eisenhower, 34th US president
The world as we know it today is marked by uncertainty. What is not in doubt, however, is the prevalence of violence globally and locally. A culture of extremism and terror has been established and peace has yielded to hostility. People who were once friends and neighbours have become estranged from one another. In Jos, Nigeria, traces of mutual suspicion along religious and ethnic lines still linger after the September 2001 crisis, leading to many interventions aimed at reinstating peace in the city. Such interventions, many led by young women, have been commendable. However, a lot more still needs to be done to rebuild peace and ensure justice in the city.
In my early childhood, waking up to the fragrance of the roses and jacarandas in my neighbourhood gave me great joy. Each year, my siblings and I looked forward to the exhilarating early morning peace and tranquility that enveloped our little community. But everything changed that fateful day in 2001—September 7th, to be exact. A day I will never forget.
That morning, we woke up to the unnerving smell of gunpowder mixed with the pungent odor of burning objects—and of burnt people and animals. That day, neighbours rose against neighbours, and friends became enemies in the blink of an eye. Christians struck Muslims, and Muslims hacked down Christians; the battle line was drawn between the "indigenes" of the state and the "settlers" in the state. In short, the birth of ethno-religious crises in the state was complete, and within half a decade the entire city was divided along religious and ethnic lines, with people relocating to what was perceived as safe areas, meaning areas predominantly inhabited by "their own people."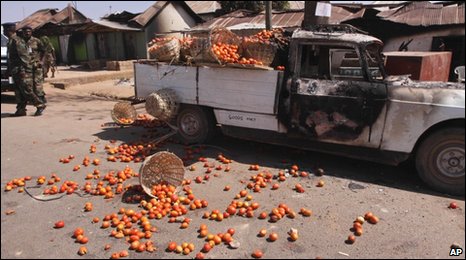 In the wake of the destruction to lives and property, the need arose to rebuild not just the city, but also the much-needed peace that had been lost. The government, corporate bodies, civil society organisations focused on peace building, diplomatic organisations, and local citizens all stepped up to reunite warring factions, reestablish friendly relations, and rebuild structures.
The shock and confusion I experienced, fused with a recognition of the efforts of all the stakeholders working to positively impact our society, awakened my interest in issues of peace, justice, and development towards shaping our immediate community and our world, one small step at a time. I knew I wanted to do something to help, and so I needed to equip myself for the task ahead. I had an unflinching desire to use my status and knowledge as a young Nigerian girl to advance myself in the male-dominated field of community development.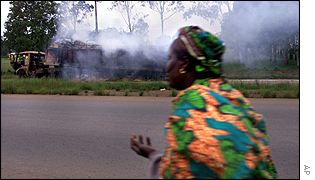 The first thing I did was to avail myself of a gender-sensitive training on Early Warning and Response Strategies in Northern Nigeria, planned to promote women's engagement in peace and security in Northern Nigeria courtesy of UN Women. It was my very first training. It opened my eyes to the realisation that women in communities affected by conflict have a huge responsibility and ability to promote peace and justice for all. This training also helped develop my ability to engage with young minds, a skill I have found to be essential to the work I do today with young people in Jos.
After the training I received, I began to mobilise young women, under the aegis of the Deborah's Catalyst platform, to tell their stories and share what they feel can reinstate peace in our community. Along with training and education, an effective tool we have identified for reinstating peace is sports, so I encourage participation in that direction too. I always urge young women to engage themselves in productive ventures for personal growth and development as a precursor to community peace and development.
My responsibility as a young peace ambassador in Jos, driven by my experience of having directly witnessed fire and blood as a little girl, is to mobilise young women and girls, educate them holistically, and mold them into peace agents. It is gratifying to see that the work I do with young women in promoting peace and justice in Jos is yielding results today. There is now both a visibly significant level of youth consciousness about peace and justice and the telltale signs of positive transformation in community reintegration in Jos, Nigeria.
---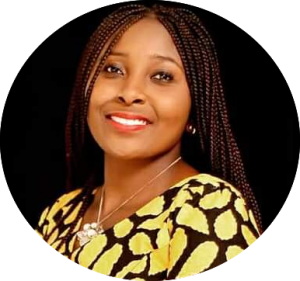 My name is Nerat Pam-Hworo. I am a mom of one beautiful and interesting baby named Mase-Sarah.I am a women's rights enthusiast and a community peace ambassador working mainly with young women and girls in Jos, Plateau State, Nigeria to promote peace and cooperation in order to create a "new" peaceful community where justice is available and accessible to every person.
---