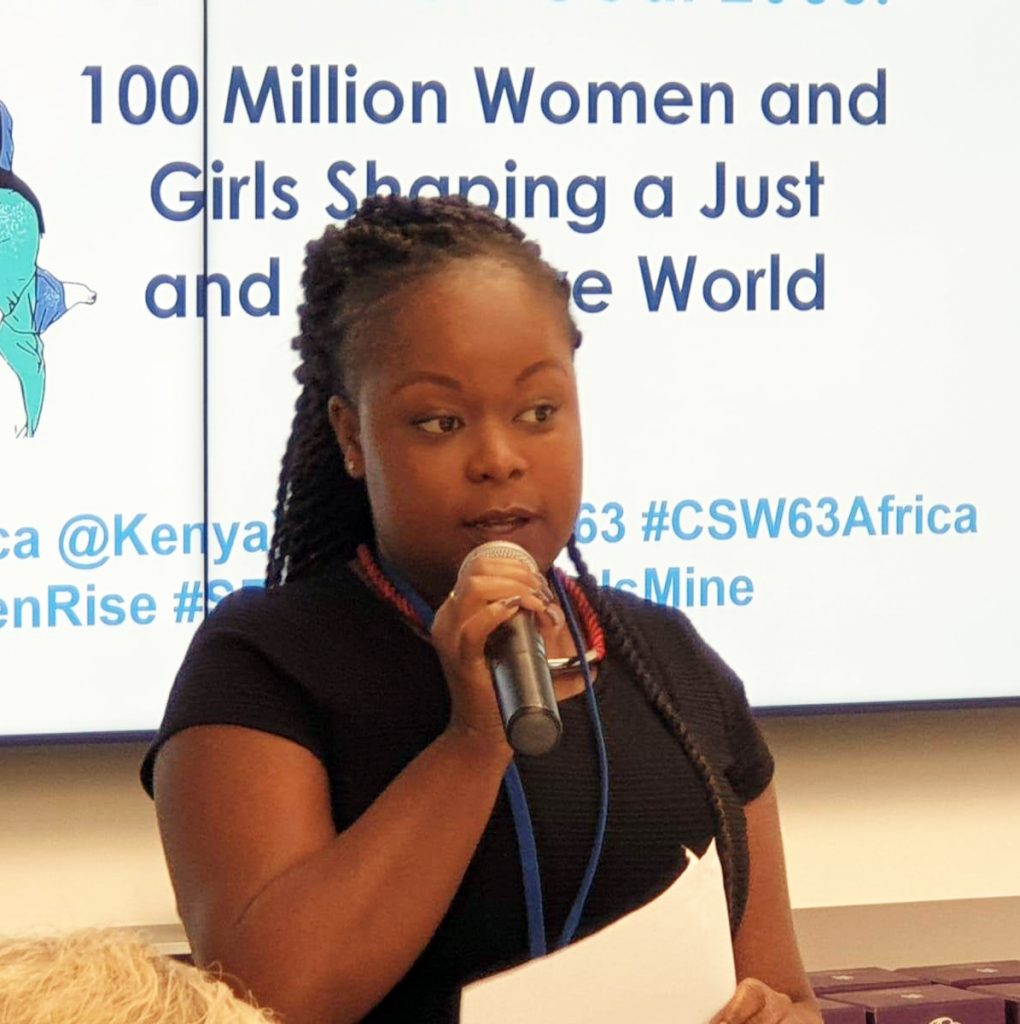 Jill Anami is a gender specialist working on human rights advocacy in particular on the access to Sexual Reproductive Health and Rights (SRHR) information and services in Kenya. Passionate with promoting a holistic empowerment of young women and girls, Jill has become a champion that advocates for them to have access to equal opportunities, and for their human rights to be fully realised. She strongly believes in the importance of mental health awareness, the creation of safe spaces for women in all their diversity to raise their voices, and the pressing need for them to access sexual and reproductive health information and services. Jill has been a member of YWCA Kenya for 6 amazing years and since 2018, she has been coordinating the World YWCA "Young Women Changing Narratives on SRHR & Mental Health" initiative in Africa, supported by the Government of Finland. Jill has an excellent understanding of the principles of humanitarian development, advocacy and gender equality and throughout her career, she has had the opportunity to navigate different feminist realities at regional and global level.
Here's what she shared with us:
Could you share with us how you started your journey working in a women's rights movement?
I got into the women's right space soon after university when I joined YWCA Kenya as an intern. They work towards developing the collective power of girls and women in Kenya to achieve social, economic, political and cultural "emancipation". During my time as an intern, I got to further learn and understand with more depth about key issues like sexual and gender-based violence, sexual reproductive health and rights, mental health, peace and security and what young women and girls, not only in Kenya, but around the world, go through in a society where their rights are not observed nor protected. This laid the foundation for me as I slowly got fully involved in the movement.
It is however during my internship at the World YWCA, while engaging in the first-ever Youth Forum ahead of the United Nations Human Rights Council (HRC32), that officially got me actively involved in the women's rights movement. My knowledge in the promotion and protection of women's rights, gender-based violence and sexual reproductive health and rights, among many other key issues, grew significantly. Six years down the line, I am doing what I love most, and that is working for the advancement and empowerment of young women and girls worldwide.
How important do you think is diversity and inclusion in the work we do in YWCA?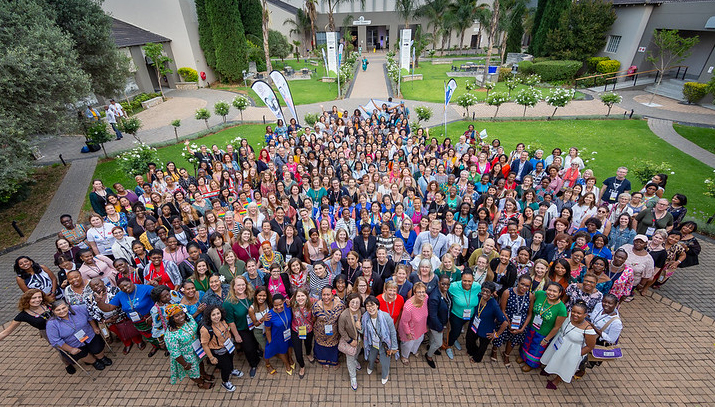 I believe that diversity and inclusion play a critical role to have a collective and intersectional approach in finding solutions to the problems affecting young women and girls in our society today. In a global movement like the YWCA that has women from different faiths, ages, backgrounds, sexual orientation, race, ethnicity, class, gender identity and expression, our diversity makes us stronger, and being inclusive makes us more meaningful and relevant. Ensuring diversity and inclusion in the work that we do at the YWCA, helps us to drive that change this world needs by challenging power structures, harmful stereotypes and gender inequality.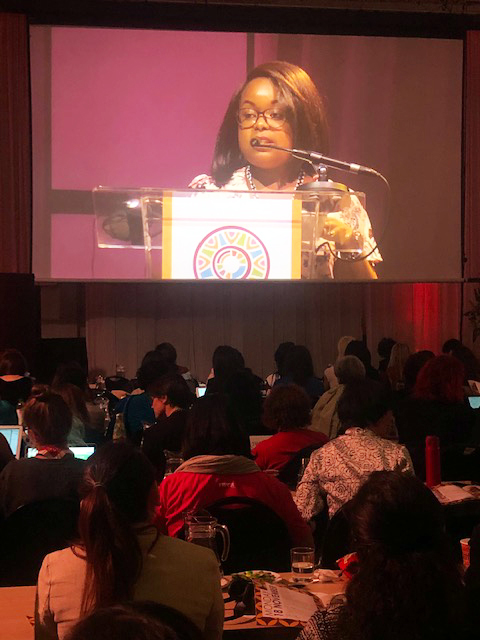 As a young woman leader, what do you think are the biggest challenges the world is facing right now and why do you think young women leadership is critical to solve them?
To me, one of the biggest challenges the world is facing right now is the lack of access to equal and fair opportunities for all. This can be partly attributed to the inequality and stigma young women and girls face on the basis of their gender and age. They must contend with discriminatory laws, institutions and attitudes that restrict their leadership and prevents them from reaching their full potential. Many young women and girls are therefore then denied the opportunities in funding and resources for education, skills development and mentorship that will impact their ability to transform power structures. It is therefore very important to acknowledge and invest in young women's leadership, because not only do they change the trajectory of their future, but that of the society as well.
Can you share a story/anecdote which motivates you every day to work as a human rights advocate?
In my role as Regional Coordinator, I get to interact with young women and girls who have gone through extreme cases of gender-based violence such as Female Genital Mutilation (FGM), early child marriage and teenage pregnancy, and yet, they still fight against all odds to ensure that they still get to live fulfilled lives. These young women motivate me every day. Their resilience and determination to change the narrative through their stories pushes me to advocate to the best of my abilities for the protection of the rights of young women and girls.
Do we need role models? If yes, what kind of role models have inspired you to do the work you do?
Yes we do! It's always nice to have that one person or people who you can always look up to. I have many role models who inspire me in different aspects of life. As a human rights advocate, Phumzile Mlambo- Ngcuka (Executive Director UN Women) does it for me. She is so graceful yet so powerful as she fights for gender equality and against patriarchy.
I also look up to the YWCA young women leaders I work with in the African region, my regional coordinator peers and my Y sisters from around the world. I learn from them every day and they give me that drive that keeps me going to continue pushing the gender agenda forward.
Can you share a quote that motivates you ?
My mission in life is not merely to survive but to thrive, and to do so with some passion, some compassion, some humor and some style!

Maya Angelou