What are your privileges? From which position do you see the world? How do you see the world? What are the advantages and disadvantages of being you?
Women face many problems worldwide and even if our living conditions are very different, we share many experiences. I have not been to Palestine yet, but while listening to the YWCA Palestine at CSW65 I became aware of how many facets freedom has. The YWCA Palestine is doing amazing work in a very difficult setting, where freedom is limited. I realise how free my life has been so far in Switzerland, how privileged I am. Do you understand your privileges?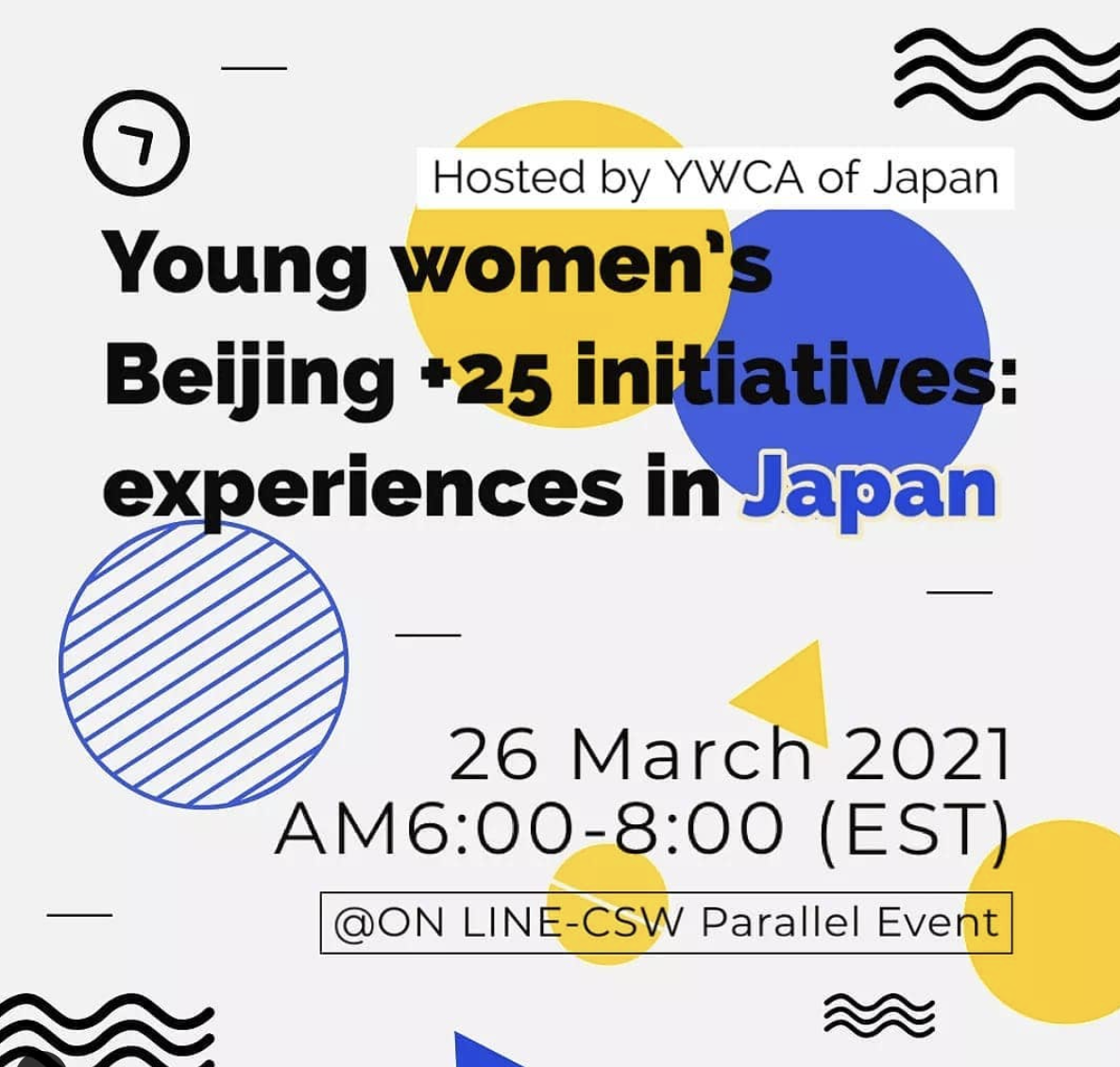 The YWCA Japan session offered insights into the life and work of women in Japan. It clearly showed that violence against women is a major social problem. The YWCA Japan showed how they work tirelessly towards a safe and equal world for women. Being part of the World YWCA means that we know that violence against women is a major social problem in many countries.
Globally, women are under-researched, under-represented and under-estimated. In Japan, as well as in Palestine, Switzerland and many other countries, it is a privilege to be a man. Being a woman can be a burden because it is more dangerous to be a woman, because we have to work more for the same pay, because we have to be louder to be heard and because we are still not equally involved in decision-making.
Global inequality becomes particularly evident when multiple disadvantages overlap. As gender researchers, we speak of 'intersectional' factors. Simply put, intersectional means the way in which different types of discrimination (unfair treatment because of a person's sex, race etc) are linked to and affect each other[1]. This became clear in the World YWCA's event 'Diversity as a Driver: LGBTQI inclusion in feminist and social movements'. Even though I am not part of the lesbian, gay, bisexual, transgender, queer and intersex (LGBTQI) community myself, after this event I imagine it is very difficult to be a lesbian/bisexual/transsexual or other person, rather than a heterosexual woman.
 This does not mean that we have to play off the disadvantages we experience against each other. For me, it means putting myself in the shoes of others and showing solidarity with them.
No matter what country, what religion, what sexual orientation, what gender identity, we are fighting for an equal world. We are fighting for a world where all people are accepted, for a world where all people are safe.
What did I learn from participating at CSW65? To question my own position, to know my privileges and to continue to fight and to do so with all people who pursue the same goals as we at the YWCA do. I am positive that we will move forward and celebrate successes. Not only because we are fighting together in solidarity, but because the energy we felt at the CSW65 was simply overwhelming. We are proud of what we are. We stand up for equality, leaving no one behind, so that soon it will no longer be a disadvantage not to be a man.
---
[1] https://dictionary.cambridge.org/dictionary/english/intersectionality