On April 24, 2021, YWCAs from all around the world joined the World YWCA to celebrate World YWCA Day virtually, by paying their tributes, gratitude and thank yous to the YWCA leaders past and present. Through digital engagement, YWCAs and leaders of the movement shared powerful stories of inspiration, motivation and sisterhood that have played an instrumental role in shaping their own leadership.
When World YWCA announced the theme, the buzz was evident as YWCAs around the world started preparing for the day. Since 2020, the day has moved online due to the pandemic. World YWCA shared a tool for engagement with inspiring ideas and templates for moving the celebration online, especially social media. Many YWCAs shared powerful stories of mentorship, sisterhood and courage from leaders, inspiring current and upcoming leaders, especially during this tough period of a global pandemic, impacting communities globally.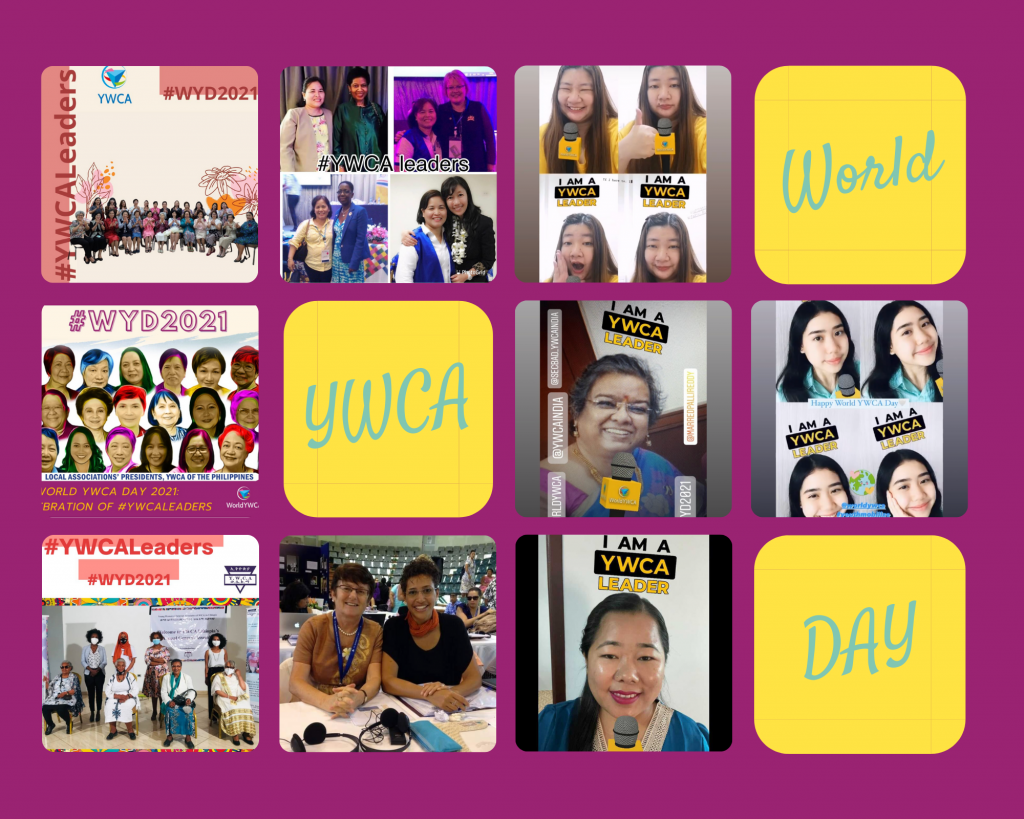 On April 24, World YWCA hosted an intergenerational dialogue on the theme with Casey Harden, World YWCA General Secretary and Meti Gemechu, YWCA Leader from Ethiopia. Both of them are on the Global Youth Mobilization Board and they shared insights from leadership learnings, working with each other intergenerationally and pondered on the challenges and prospects ahead of us as we work in this activism space.
"There is no point in us arguing about leadership and about different generations, but there is a point in us actually trying to bring all generations together despite age and despite gender and despite everything else to just come together and try to work together on everything."

Meti Gemuchu, YWCA leader from Ethiopia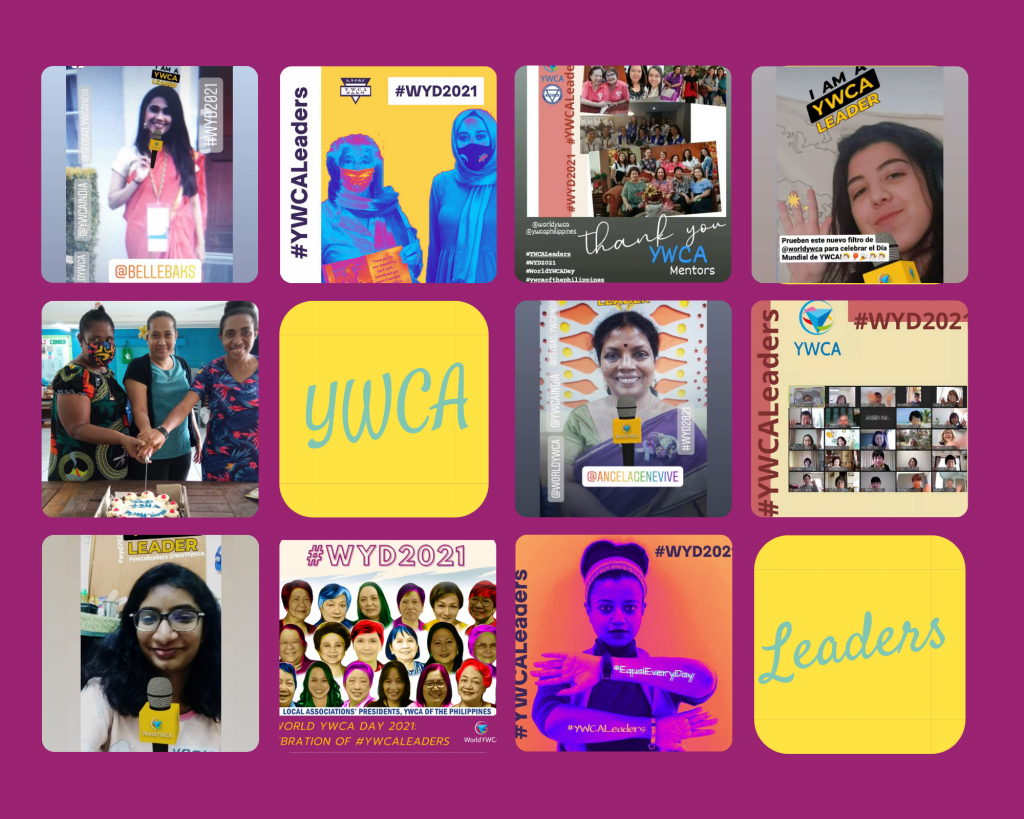 YWCAs – both national and local – from all around the world, shared various stories across social media platforms. YWCA Bombay, a local association in India, shared leaders' videos about this World YWCA membership dayand its relevance to members. YWCA Palestine shared a powerful video with YWCA Palestine leaders thanking a woman who has inspired them. YWCA Ghana shared interviews of the current YWCA president and different leaders in their organisations on the World YWCA's SheSpeaks StoryShare platform.
YWCA of the Philippines hosted a 'Cup of Joy' virtual discussion featuring past YWCA-NYCC Presidents with the theme 'Y'ers, Inspiring the Next Generation of Young Women Leaders'. YWCA Kenya took the opportunity to share inspiring interviews of leaders like Rebecca Kaguru, Patron, on how the YWCA space made her "feel empowered". World YWCA 2020 Leadership Cohort Member and YWCA leader from Papua New Guinea, Hannah Athaliah James shared her journey and growth since joining the YWCA movement, adding insights on her learnings from intergenerational leaders.
World YWCA also launched a new Instagram filter to celebrate YWCA leaders worldwide. Many young women and women shared their images and videos with powerful messages, using the filter tagging and mentioned the leaders they celebrate everyday as they do meaningful community work. YWCA leaders from Argentina, Thailand, Nepal, PNG, Norway, Kenya, and Secundrabad YWCA from India, took over to Instagram to share their messages using the filter.
YWCAs of Albania, Switzerland, Taiwan, Japan, Australia, Ireland, Columbia, Ethiopia, Malawi and Honduras amongst others joined the celebration through powerful images, anecdotes, quotes and stories. YWCA Kenya shared a powerful video from Pauline Odhiambo, the Miss Ability, about her leadership journey.
YWCA Fiji shared powerful stories of leaders and their journeys with YWCA Fiji. "Fiji certainly got under my skin – here I am still, 50 years later", was a powerful reflection in the story of Helen Tavola who arrived at the YWCA Suva when she was 18 years old.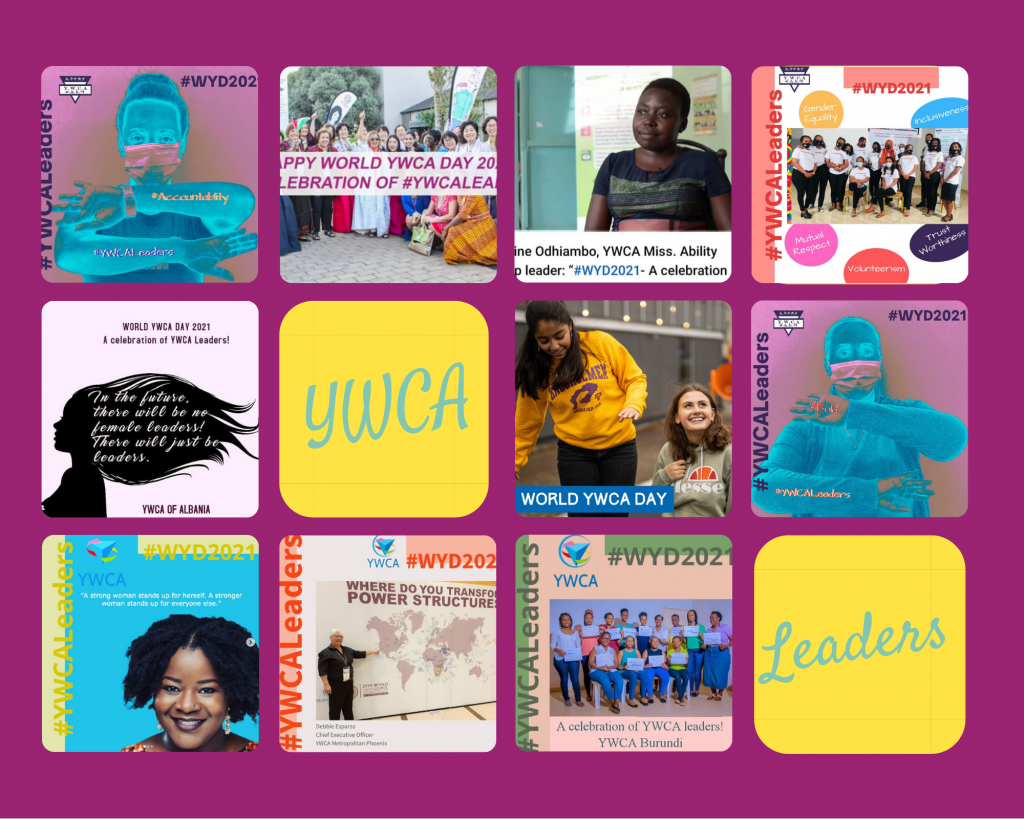 The day energised the space, celebrating not just those who took part, but also motivating and inspiring us to work with communities, to follow human rights principles and feminist values every day and to follow in their footsteps to advocate for rights. The day overlapped with the Big 6 Global Youth Summit where more than 100 YWCA leaders under 30 years, joined thousands of other global youth leaders to share knowledge and good practices on work being done during the COVID recovery. YWCA leader Namrata Sharma, from YWCA of Delhi and Meti Gemechu, GYM Board Member and YWCA leader from Ethiopia, took to the podium in front of thousands around the world to share how the spirit of the day is core to being a driver of activism for the movement.
You can find more by checking #WYD2021 hashtag on Facebook, Twitter and Instagram.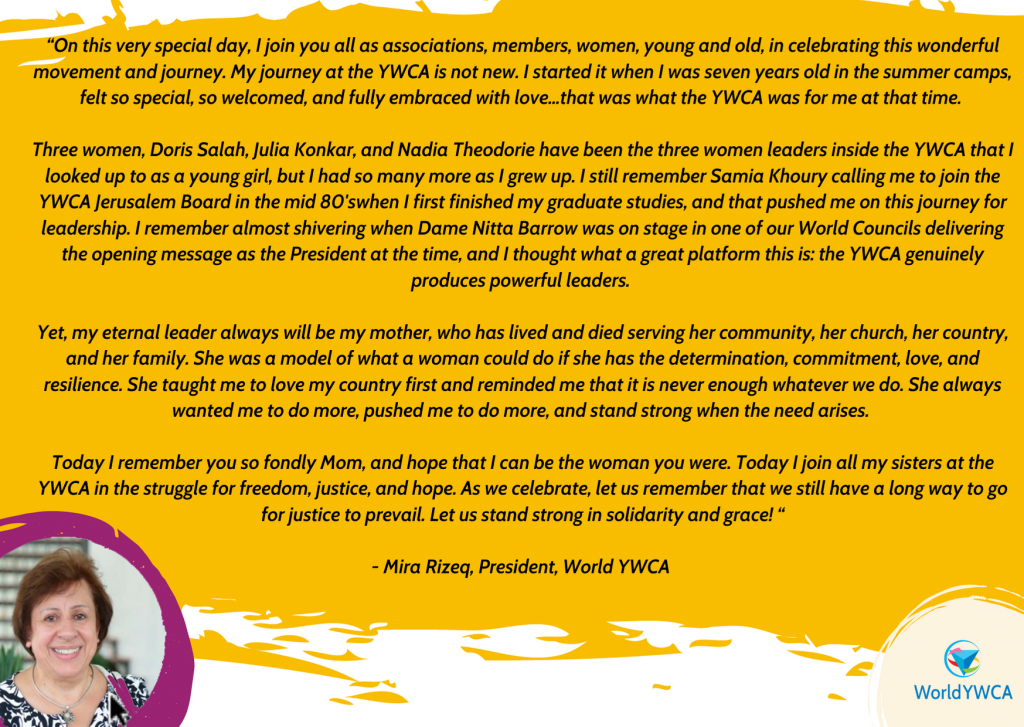 History of the World YWCA Day
2015: In World Council, we invited YWCAs to hold a "Round-the-World- Breakfast" with the theme Envisioning 2035. At World Council 2015, we adopted the Envisioning 2035 proposal, a 20 year programme of action.
2016: World YWCA launched its new Young Women's blog She Speaks on World YWCA Day.
2019: The theme selected for World YWCA Day aligns to the theme for the 29th World Council that was celebrated in South Africa from the 17th – 22nd of November, 2019.
2020: World YWCA adapts World YWCA Day programme to be used in a global pandemic reality, with social containment and isolation measures affecting countries around the globe.